INFO. ARCHITECTURE
INTERACTION DESIGN
CONCEPT/CONTENT
VISUAL DESIGN
IDENTITY
MOTION
ICONS
UI/UX
Zodiac is a mobile application concept that provides astrology enthusiasts with a more comprehensive set of features, and an experience that does justice to it's theme. Scroll into outer space...
TEAM
Mazhar Bagasrawala
Manav Dhiman
Samyukta Santhakumar


N A V I G A T I O N
Move around the app using the Orb shown below. When tapped, the menu reveals itself.




C O L O U R
The clasical elements of the zodiac.


I N F O R M A T I O N A R C H I T E C T U R E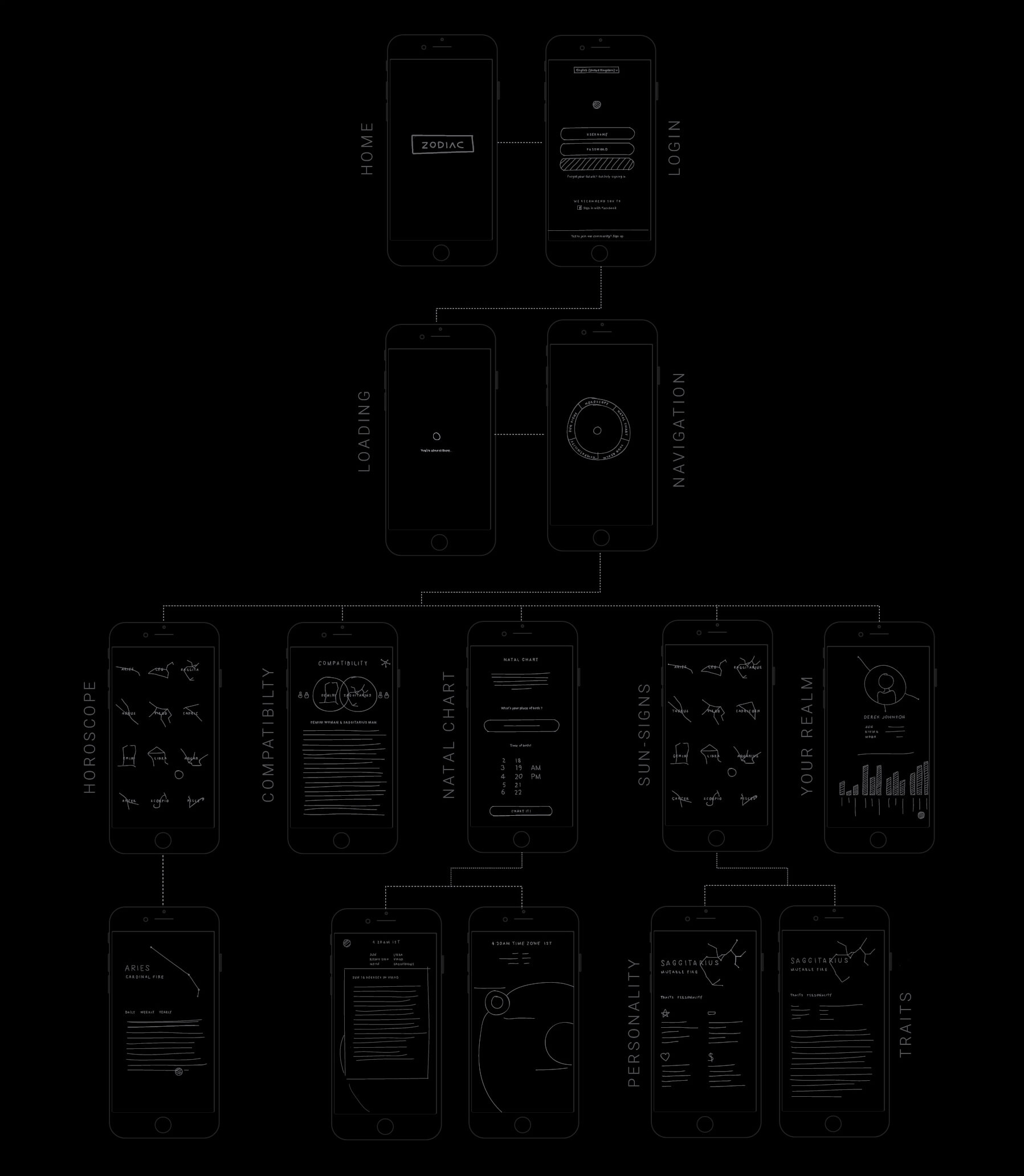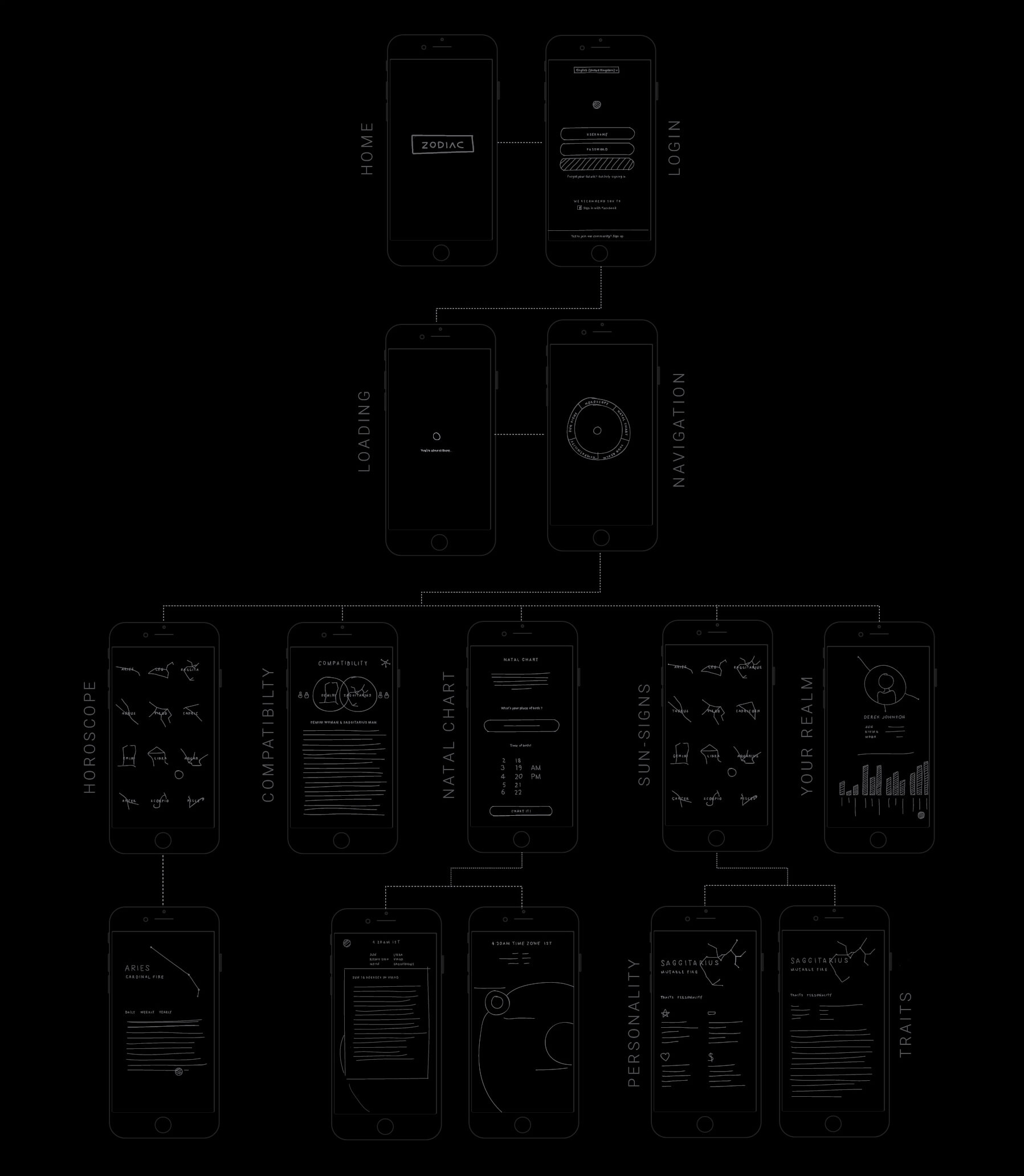 C O N S T E L L A T I O N S A S I C O N S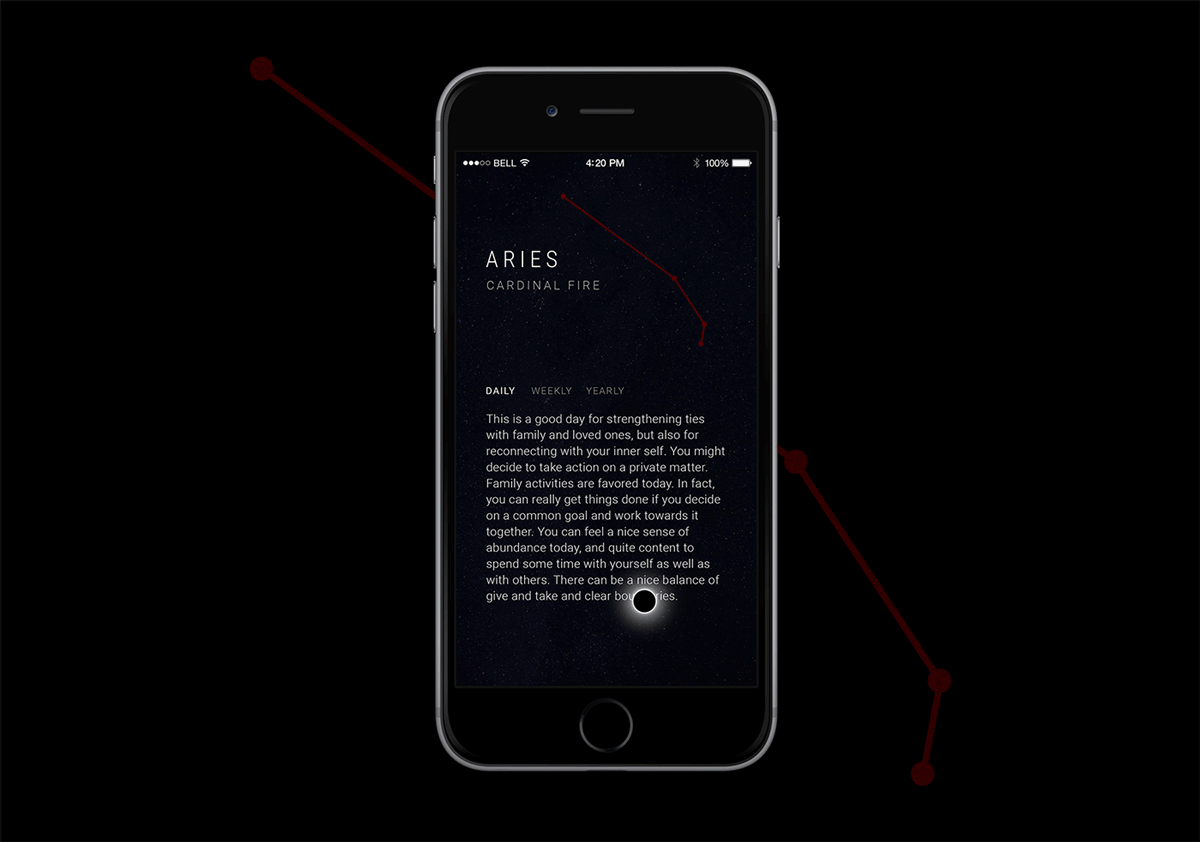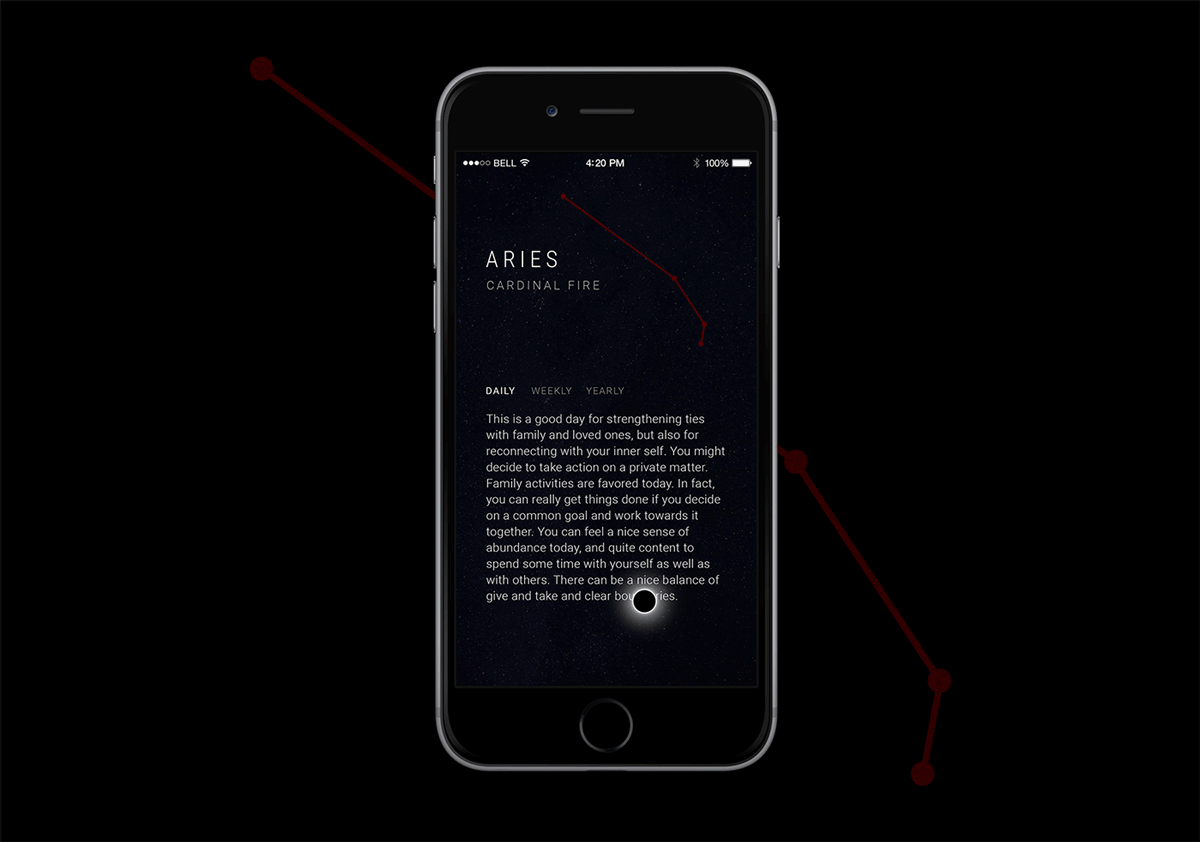 H O R O S C O P E
Find daily, weekly & yearly horoscopes for each sign.
C O M P A T I B I L I T Y
Know about the relation between signs, including different gender combinations. Don't forget to use the friends' list as shown below, which includes your Facebook friends.
S U N S I G N S
Discover the general traits and personality found among natives of a specific sign.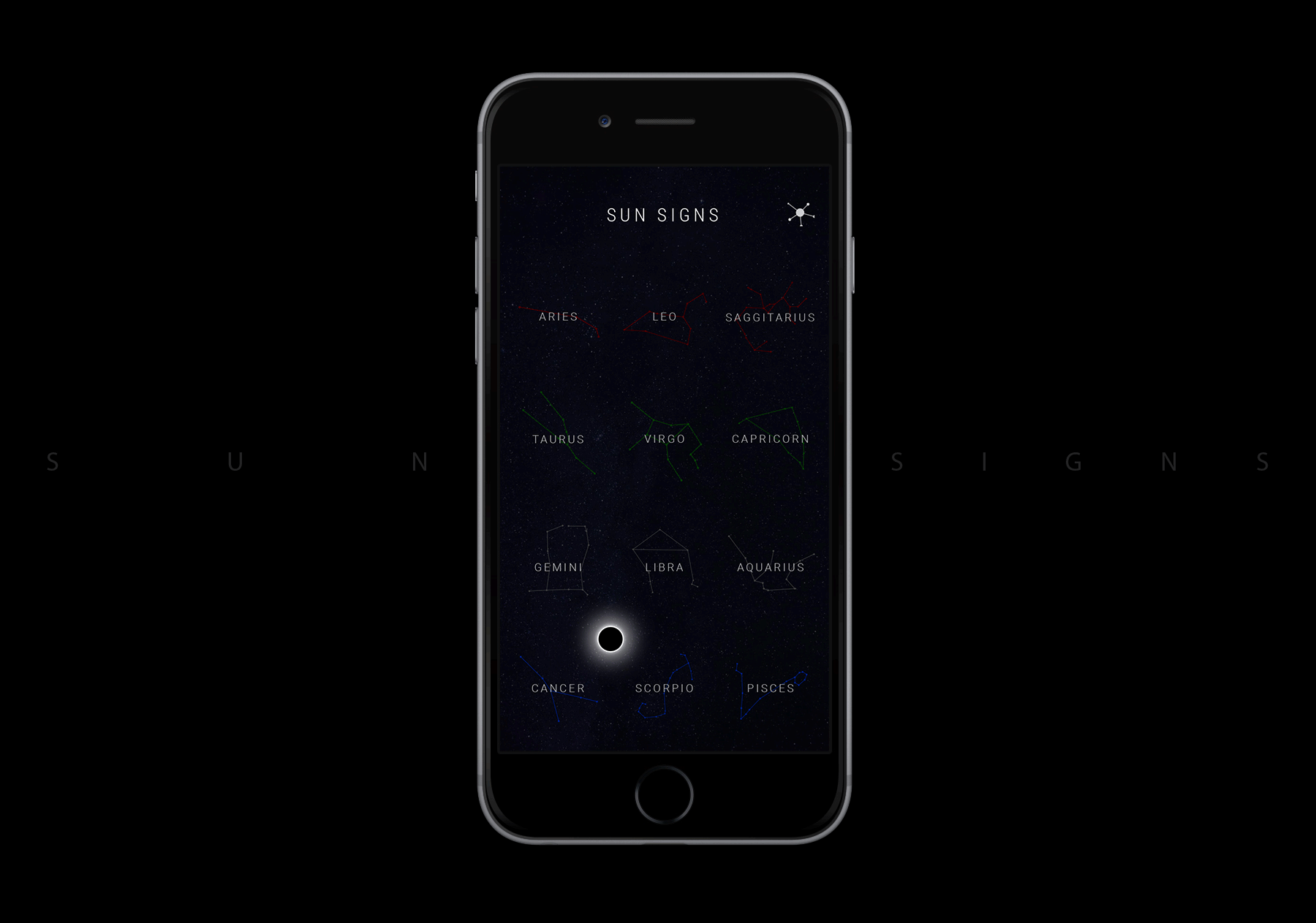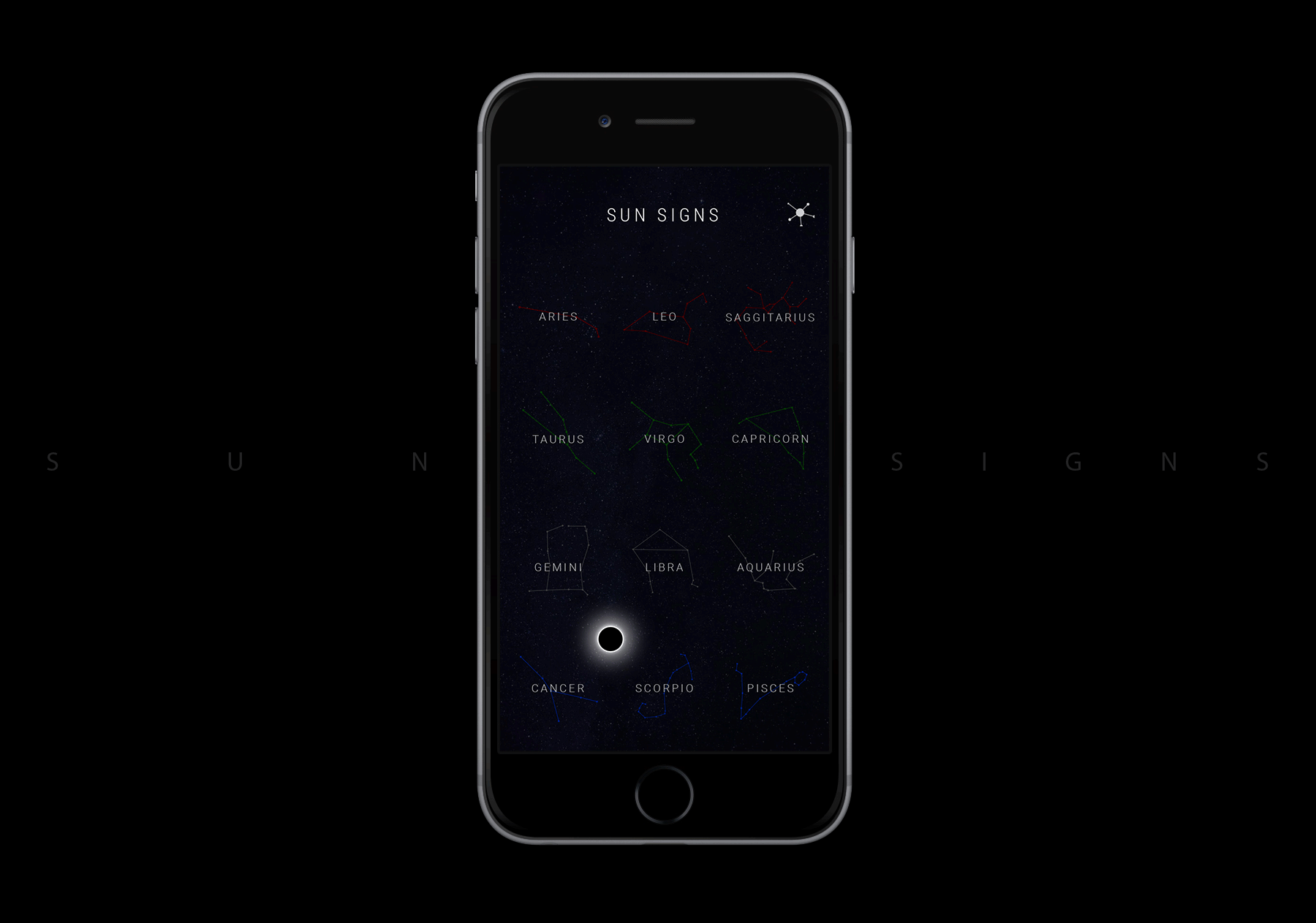 N A T A L C H A R T
A natal chart is a stylized map of the universe with the native at the center. It is calculated using the exact time and location of the native's birth, giving insight into his Sun, Rising & Moon placements. The Sun represents one's conscious self. The Rising sign represents one's horizon- their aspirations, what they look for in the world, and what they want to reflect. When in emotional situations, the Moon sign takes control.
Y O U R R E A L M
Find your natal chart details along with a demographic of your Facebook friends per sign/element.