UX/UI DESIGN
INTERACTION DESIGN
VISUAL DESIGN
INFO. ARCHITECTURE
DIGITAL PUBLICATION
RESEARCH
PHOTOGRAPHY
ABOUT
MITID'17 is a tribute to my batchmates at university who inspired and changed me everyday with their passion. Derived from the traditional American concept of a yearbook, this digital publication is anything but.

OBJECTIVE
To strike up memories and snippets from our college life, immortalizing our friendship and experiences. The book follows certain principles to achieve this, including equal representation of all batchmates. Having witnessed the large quantity of paper that goes into printing the yearbooks each year, I wished to find an eco-friendly alternative for this edition.

APPROACH
Using Adobe InDesign's digital PDF tools, I had the opportunity to enhance the users' experience with intuitive navigation & interactive elements. The content was sourced from the students themselves, and includes interesting details such as their favourite song, zodiac sign and a write-up about one strong memory from their time in college. I found immense joy in finding that the result had exceeded their wildest expectations.
The PDF below is a detailed documentation of the design process undertaken in building the digital Yearbook.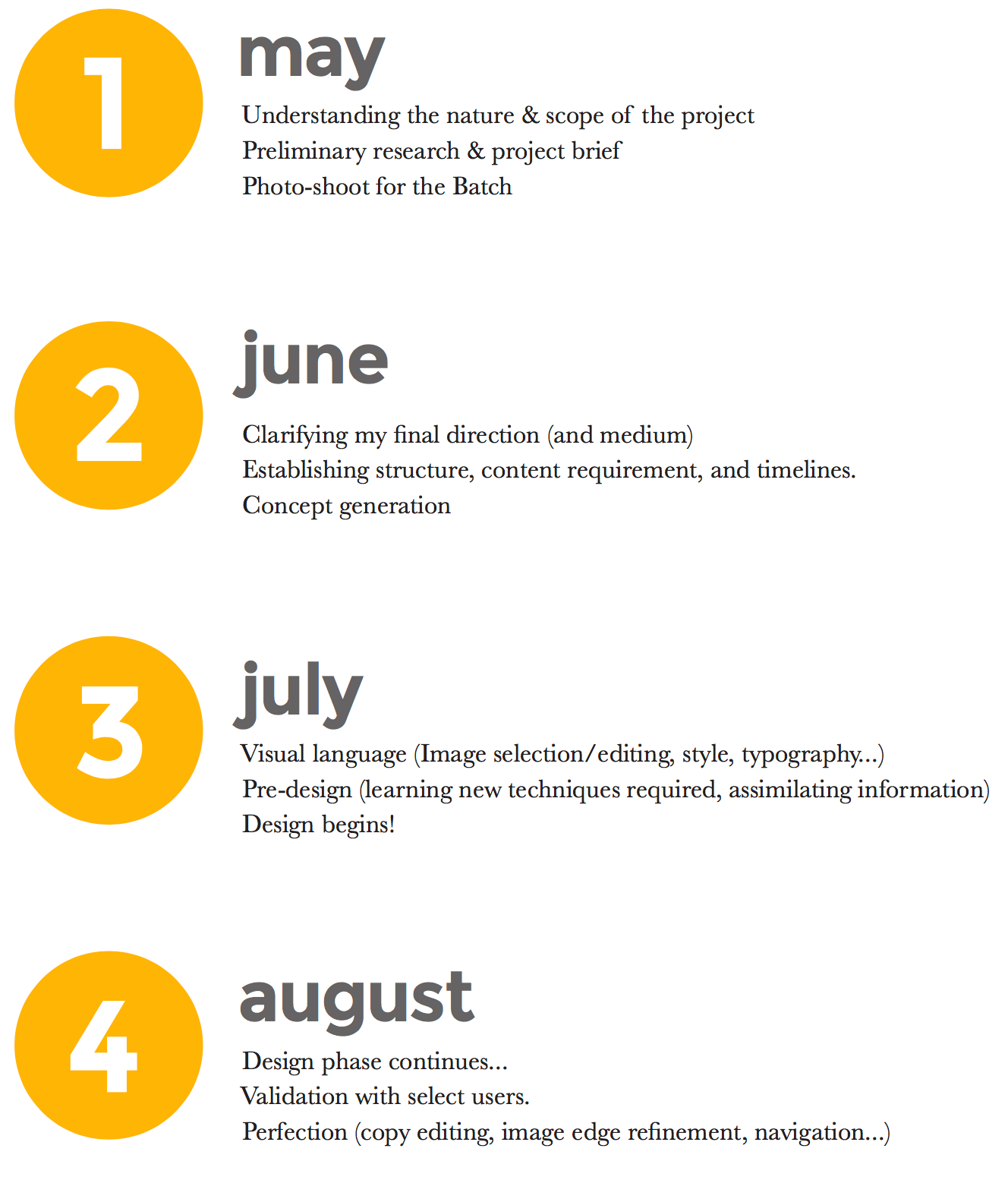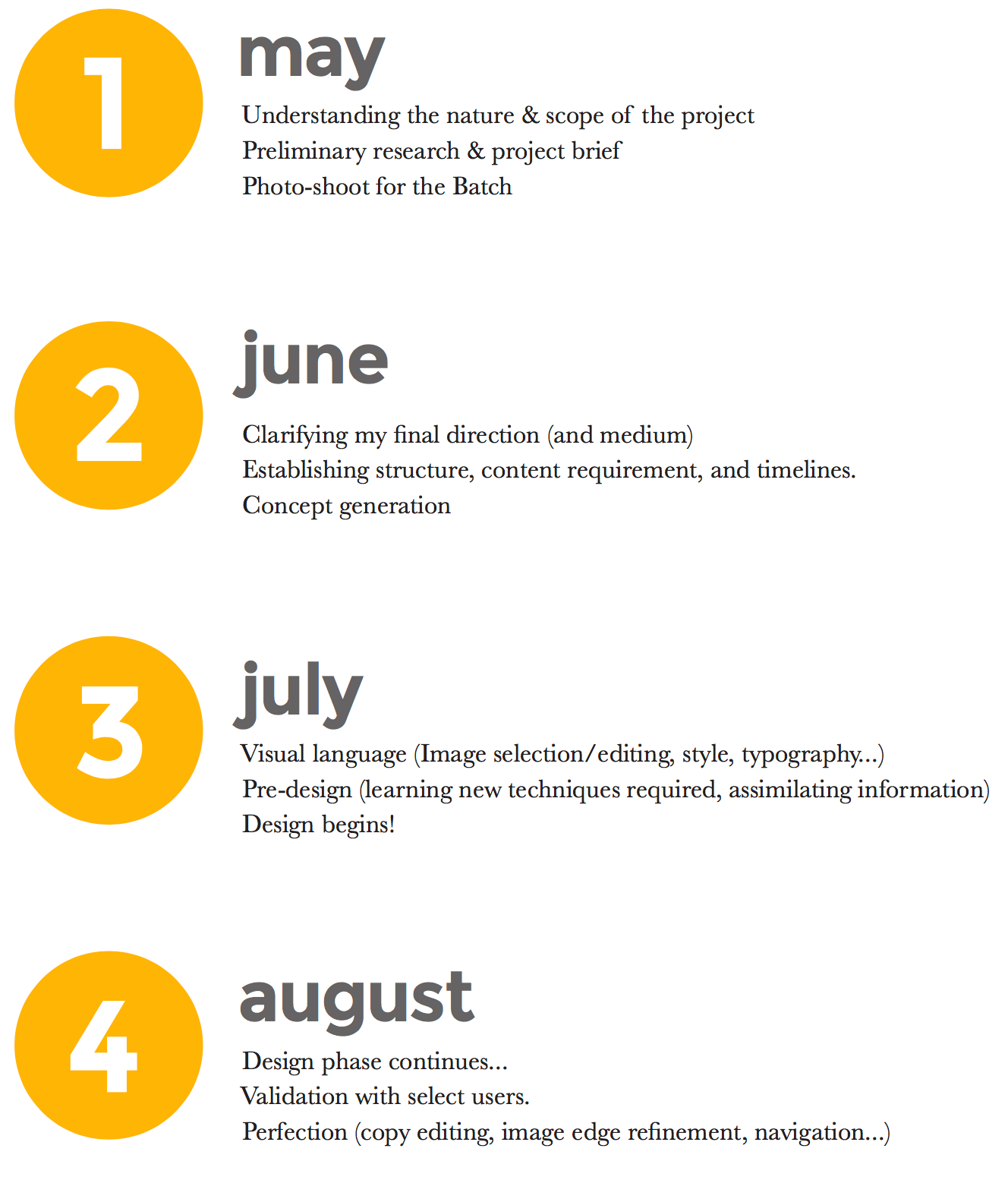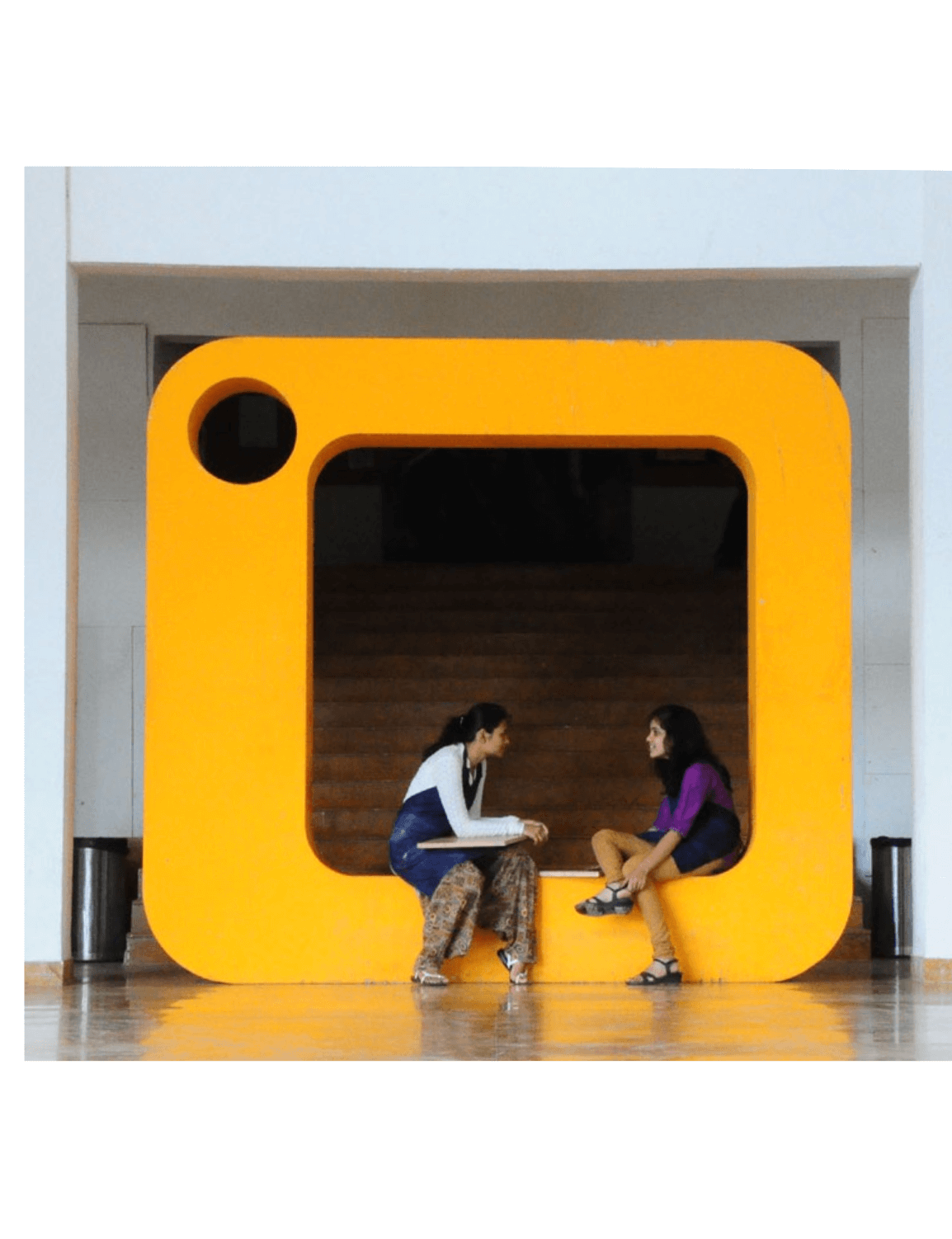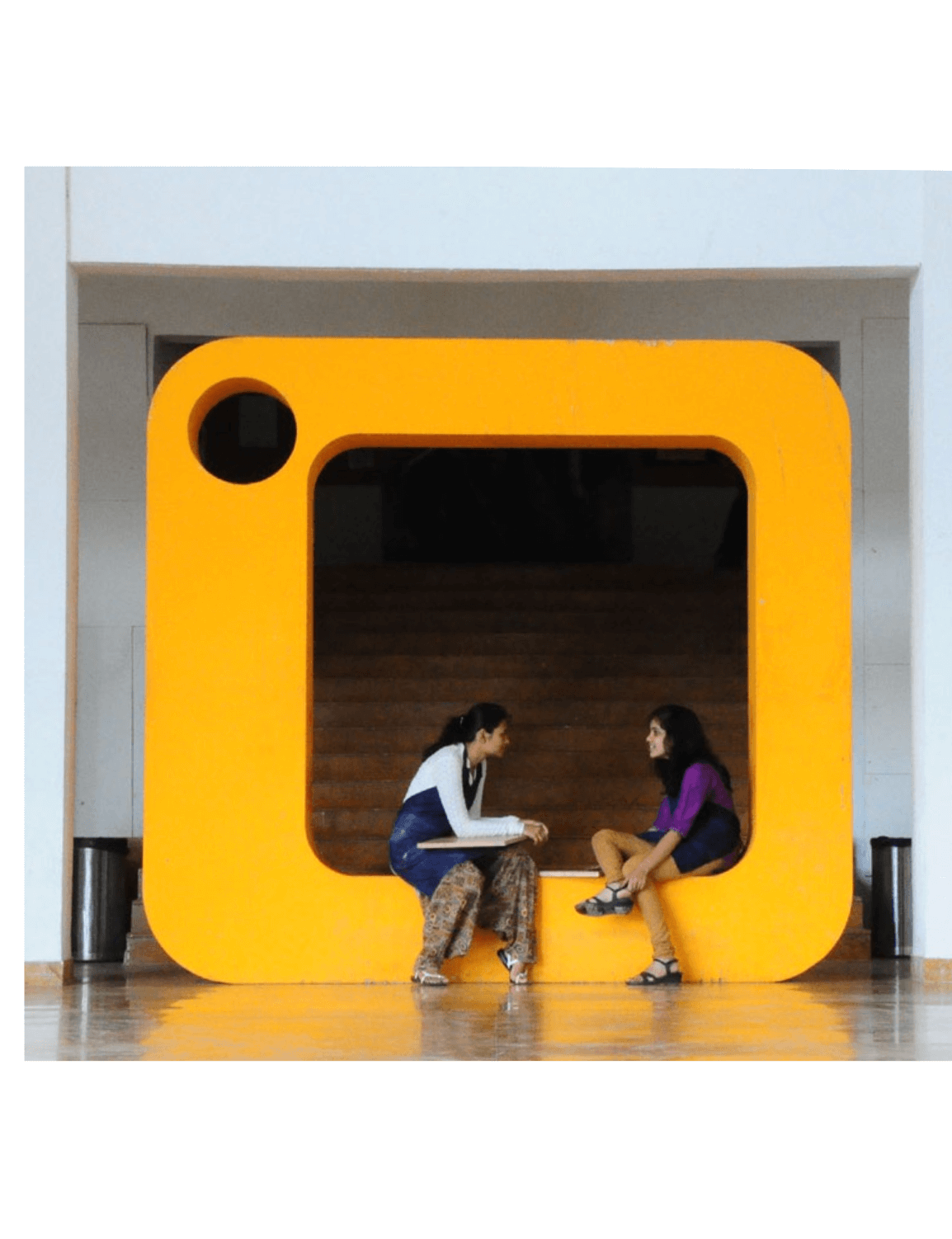 Primary: The Batch of 2016-17
Secondary: MIt Institute Of Design
Tertiary: Friends, Relatives, etc.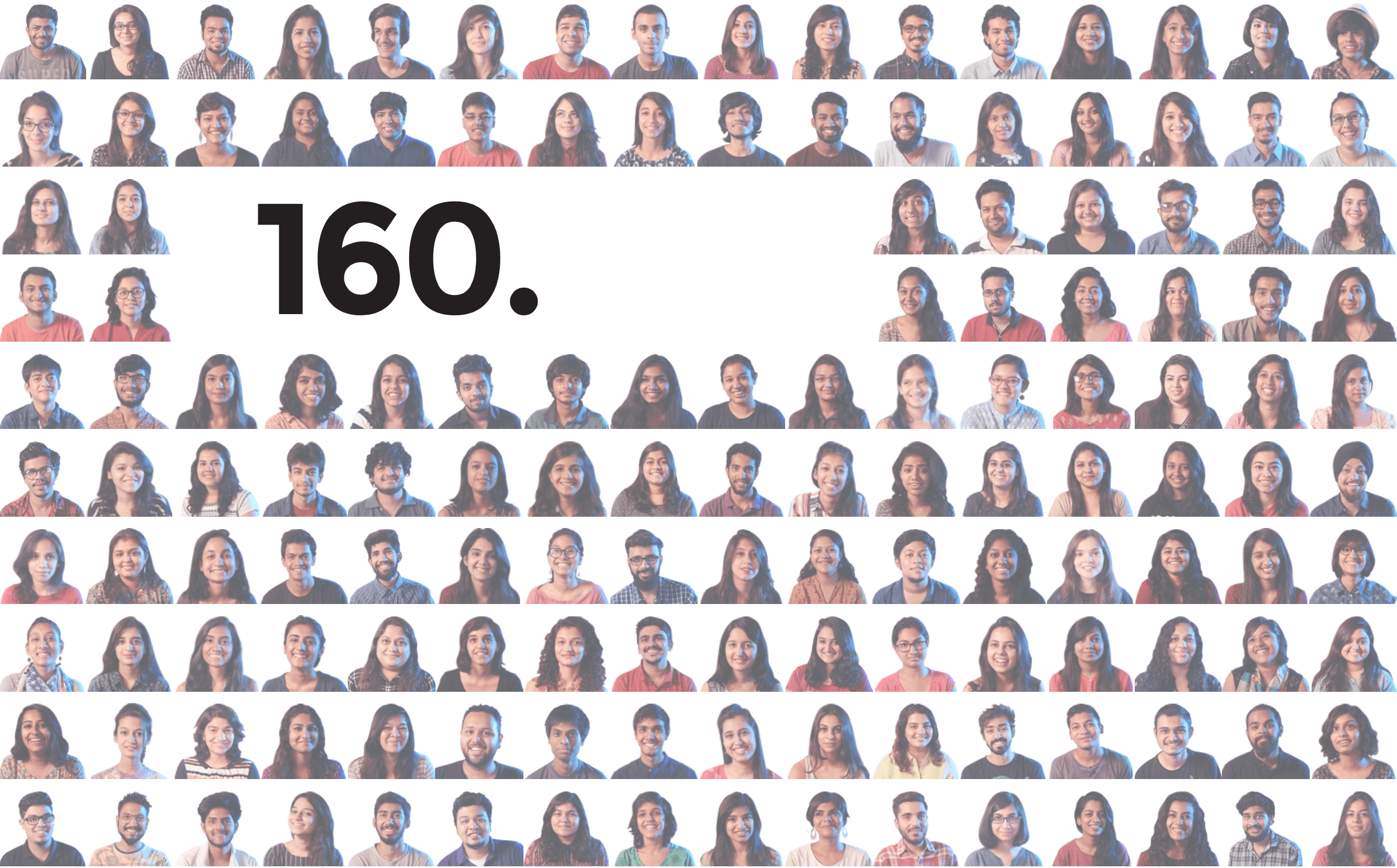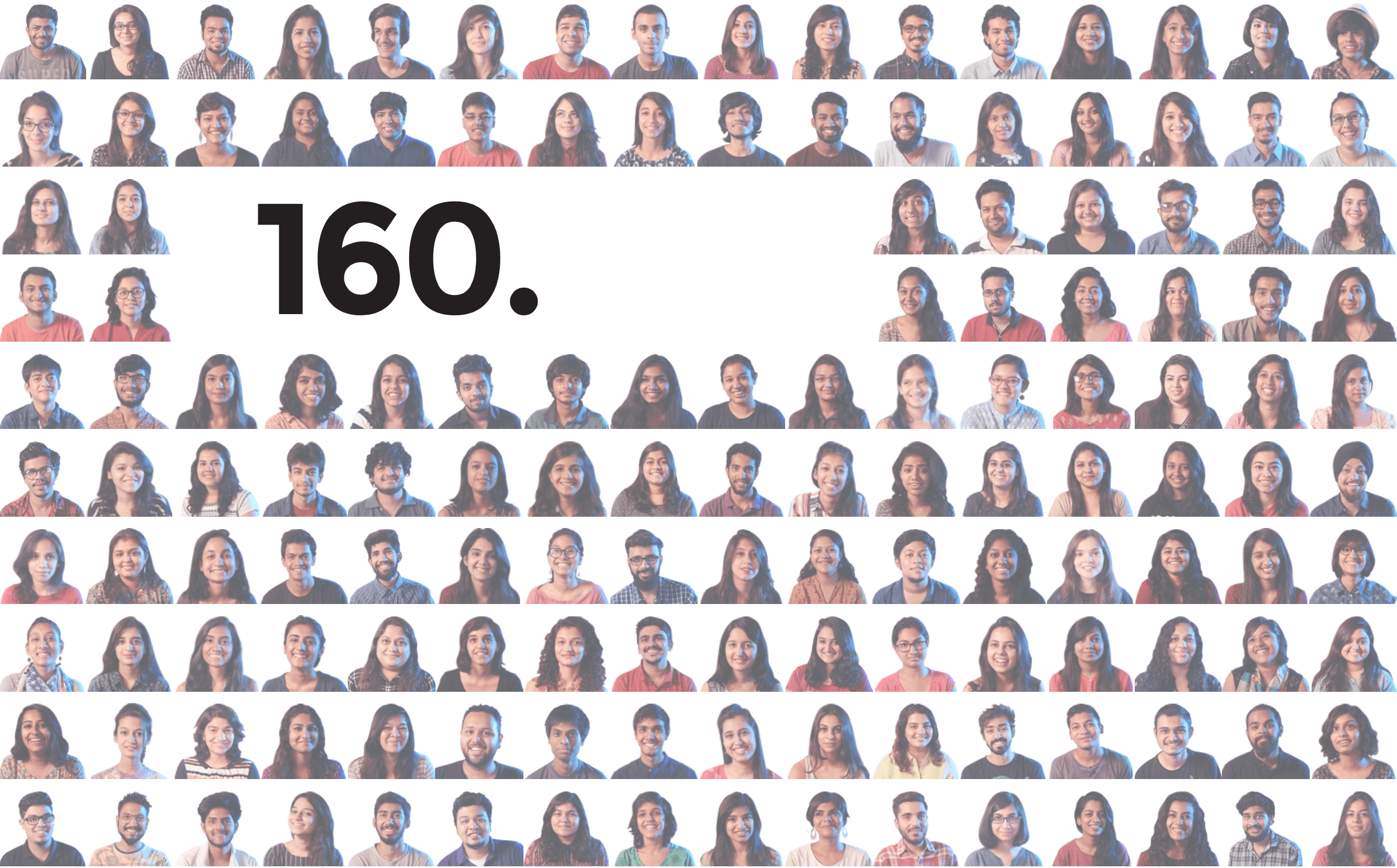 From the user personas, I had a clearer view about the audience, thier habits, comfort zones, etc. It was clear that they all used smart phones and were active on social media. They spend more time on thier laptops and internet rather than with printed content such as books or newspapers.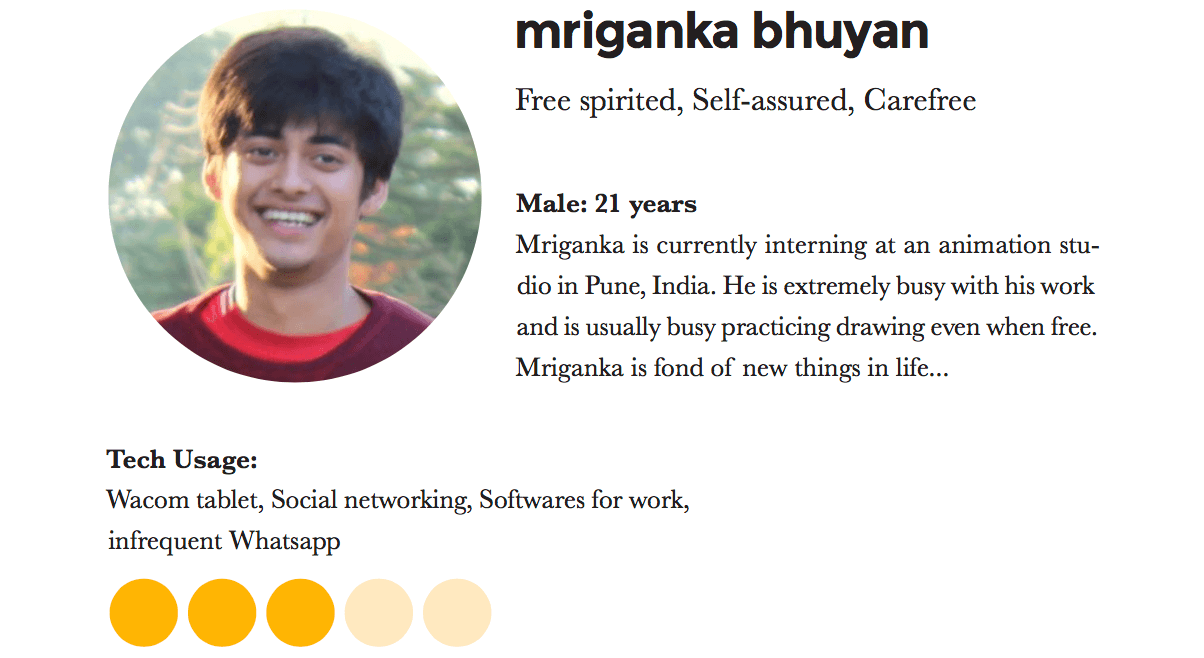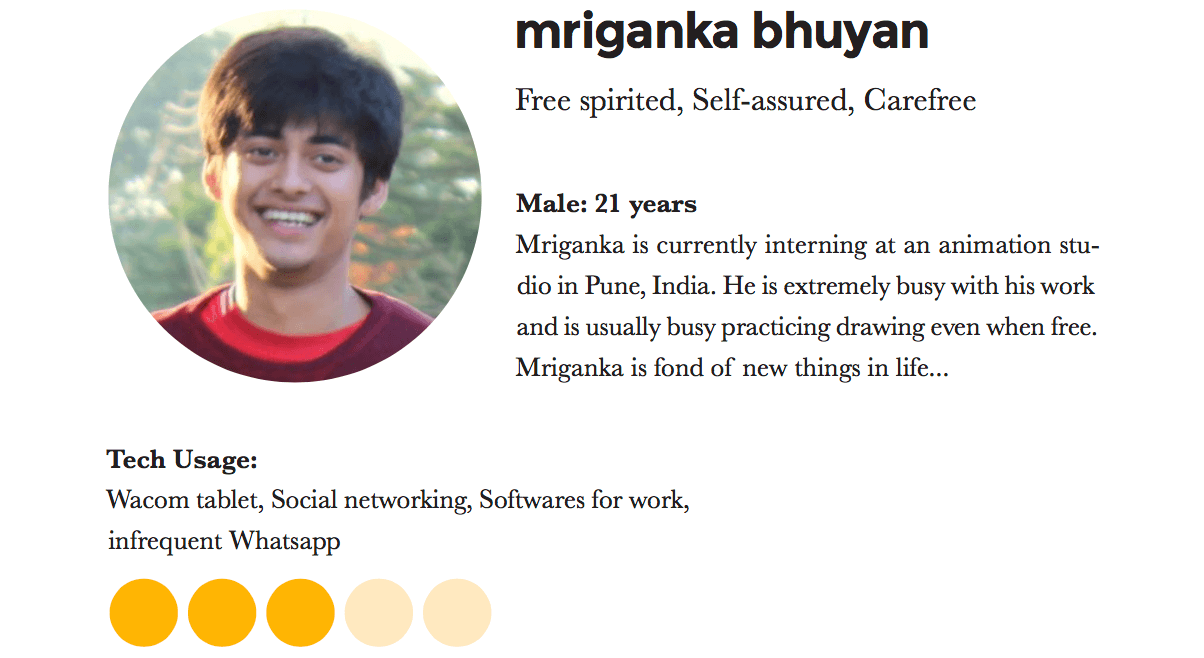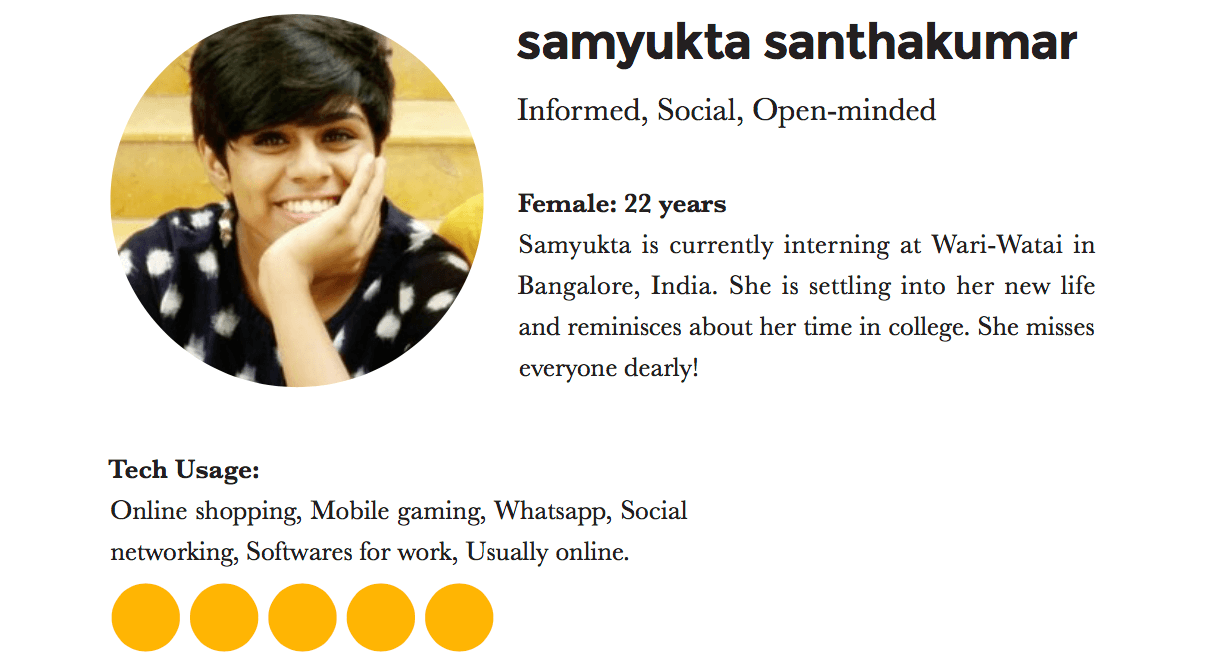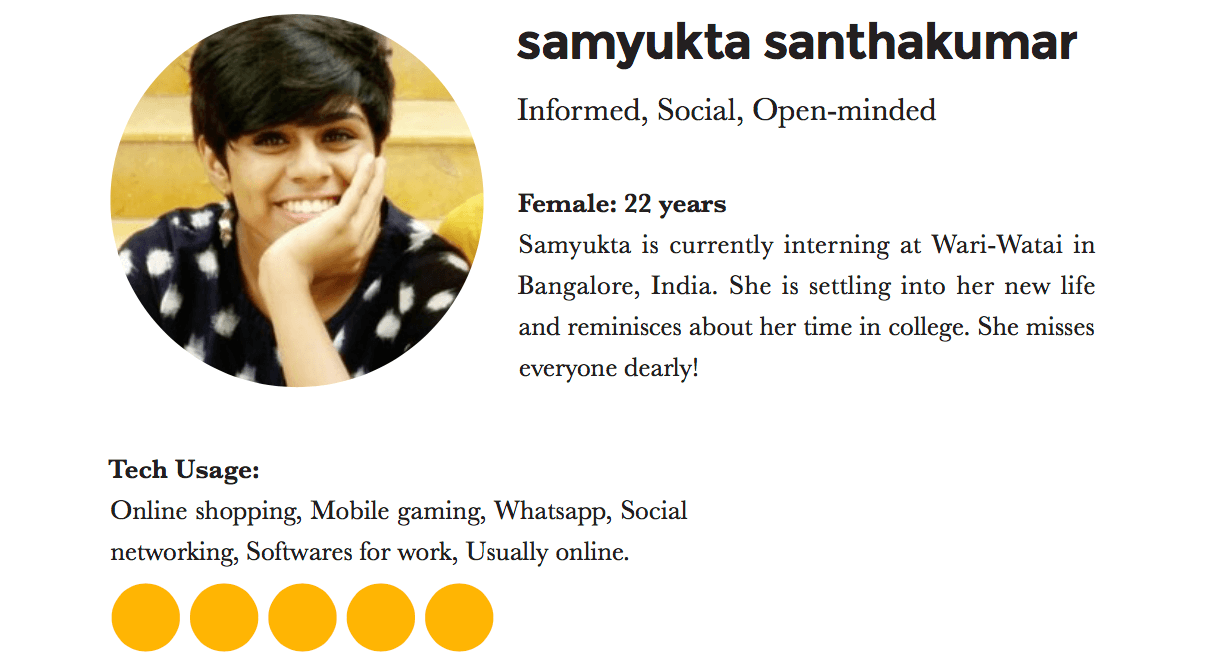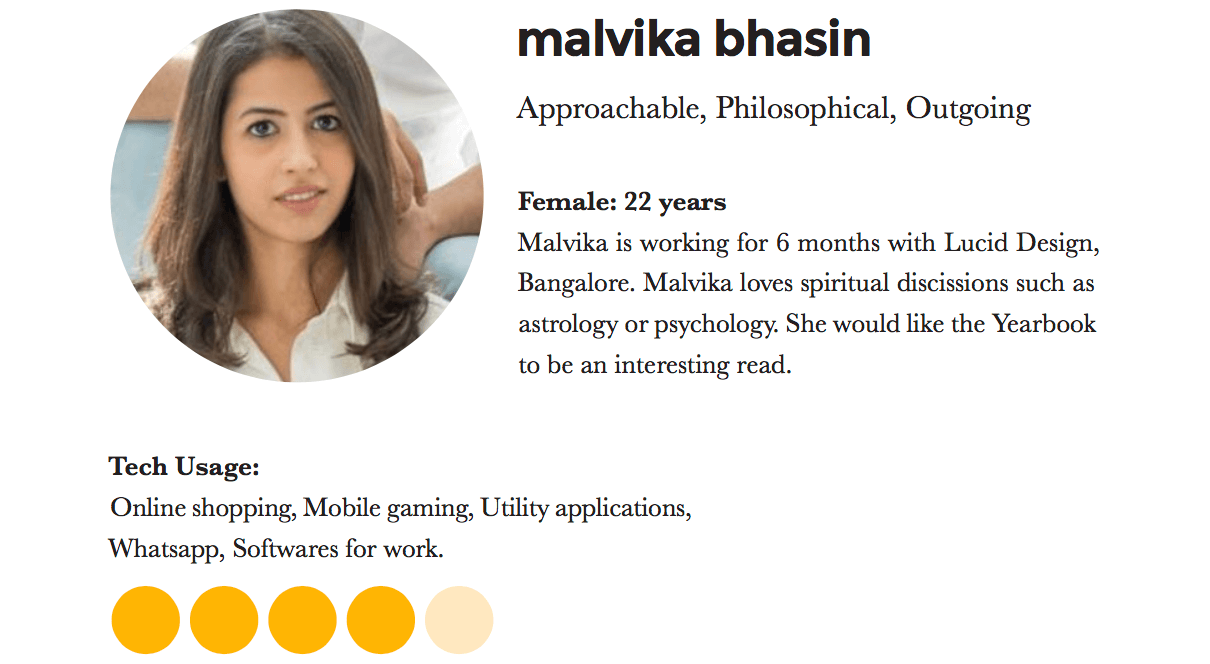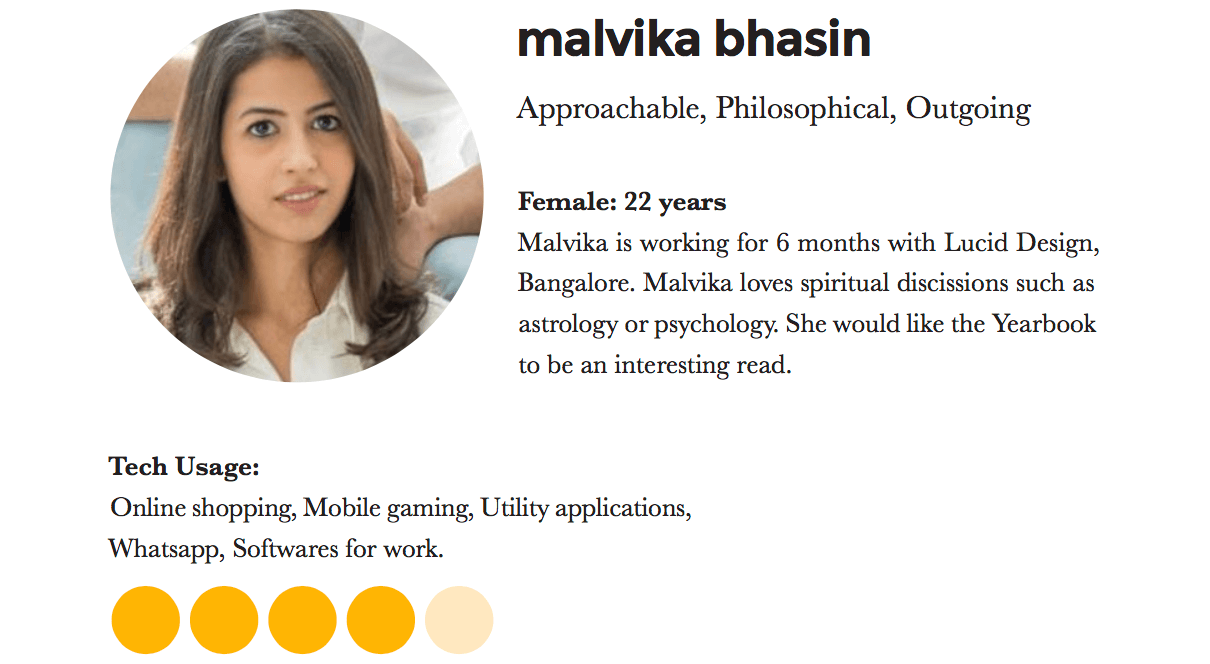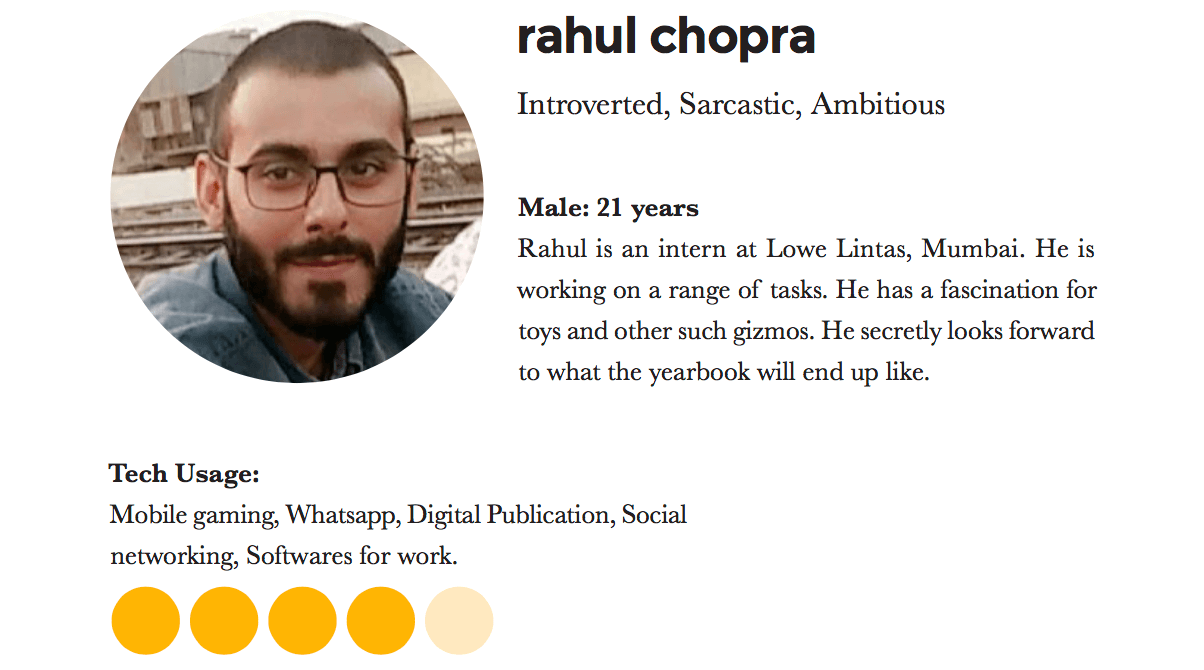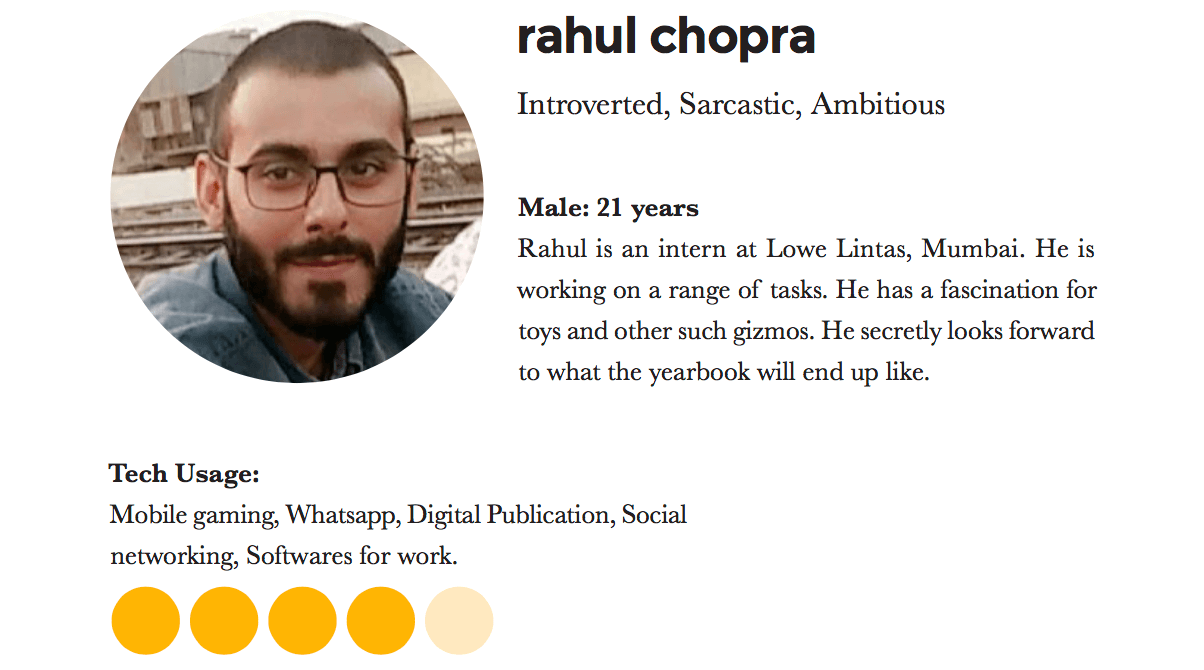 Rahul Chopra (my filmmaker friend) and I spent two days brainstorming before I set up a schedule for the students to get their photos taken. The photos were going to be Mid-shots, focusing on the face. We wanted to create a dramatic, filmy look. In order to do this, we decided to hit one side of the face with warm halogens and the other with cool blue light. We asked for free expression.

Our equipment: Canon 5D Mark II, Manfrotto tripod, 50mm f/1.8, Baby halogen bulb, 2 Elinchrom soft-boxes, White backdrop, Stool, Blue filters for the Baby light
Here's a before/after of the schedule, which covered 160 students in 2 days from 10:00 - 16:30 hours.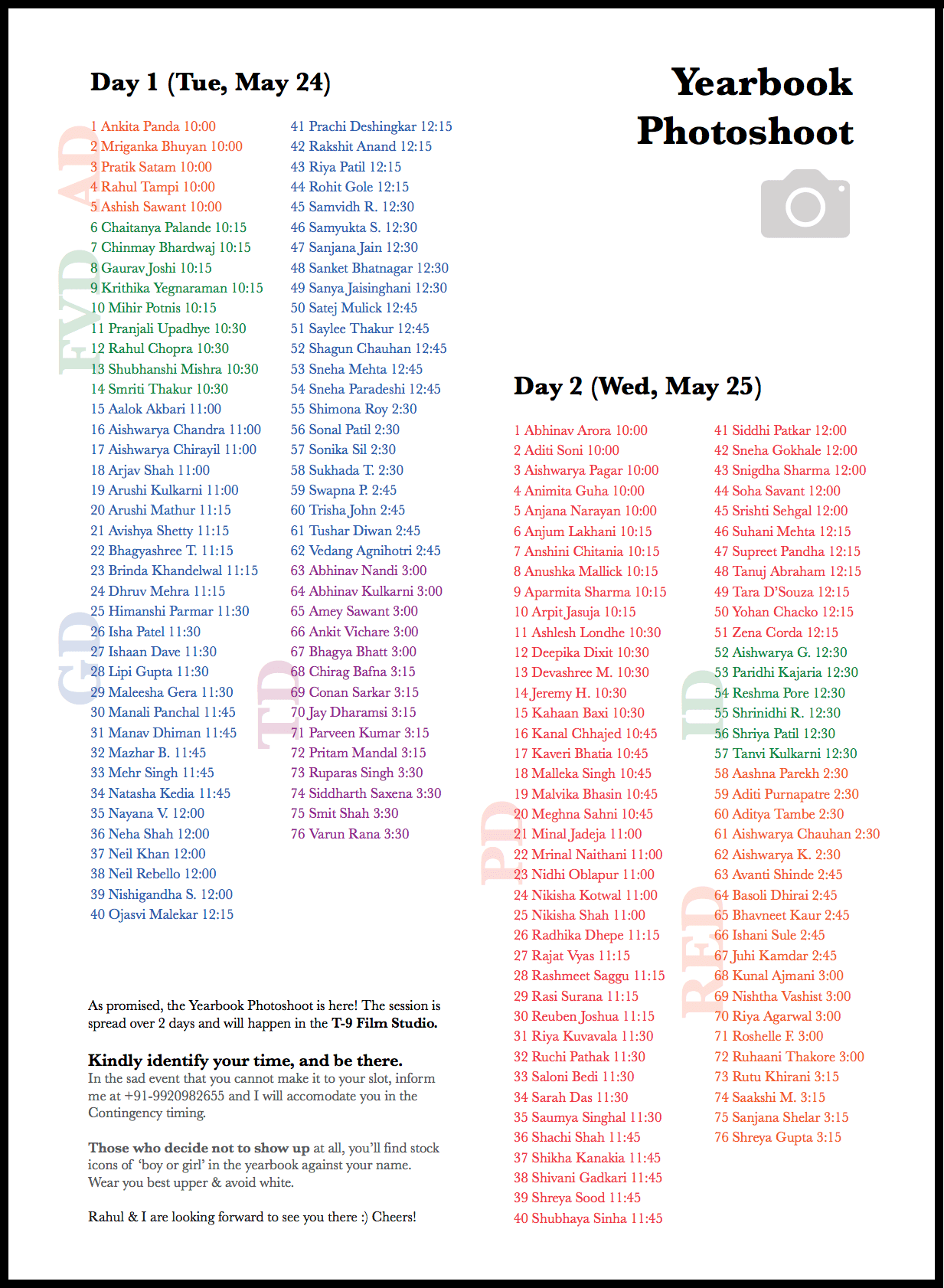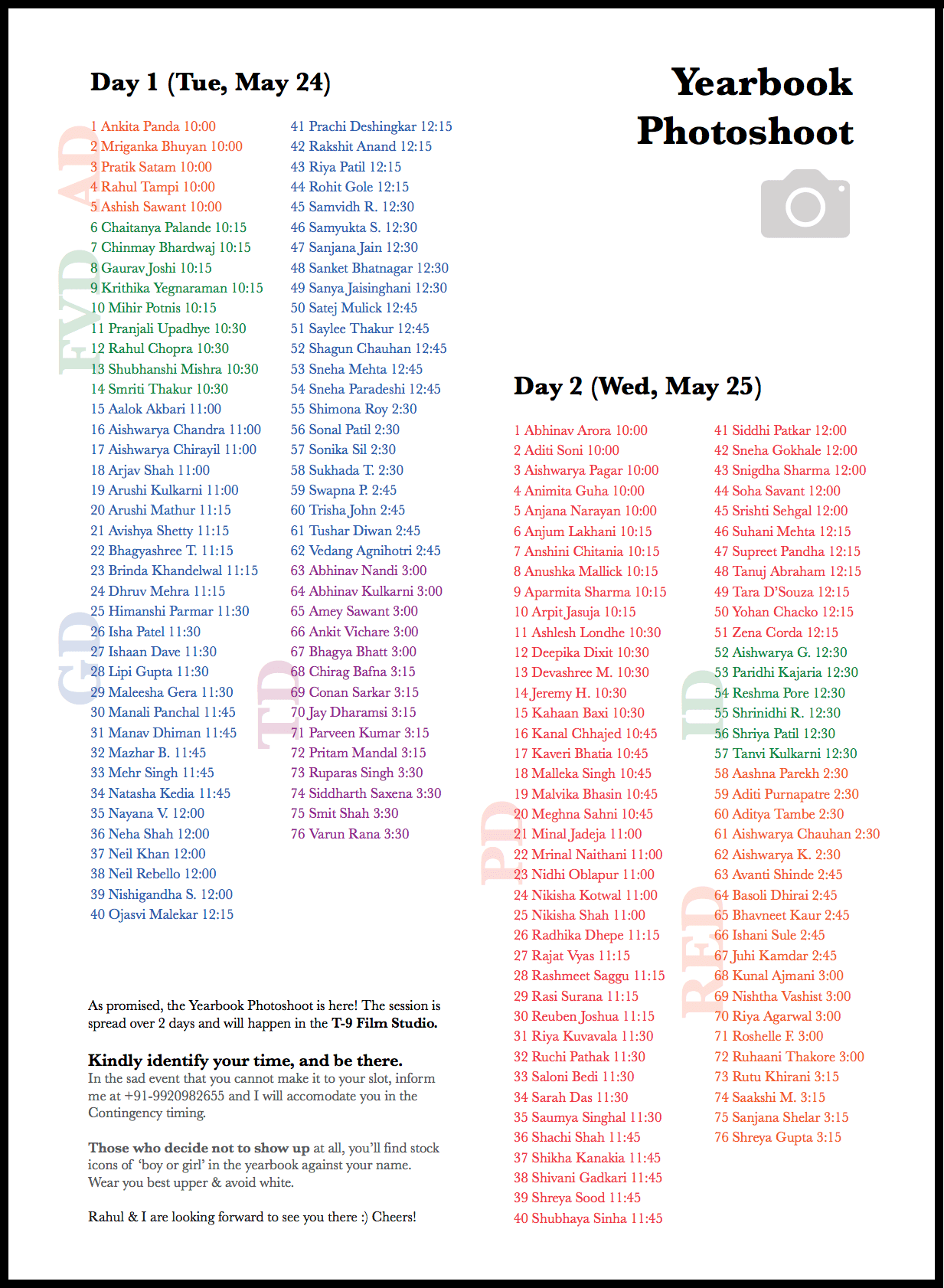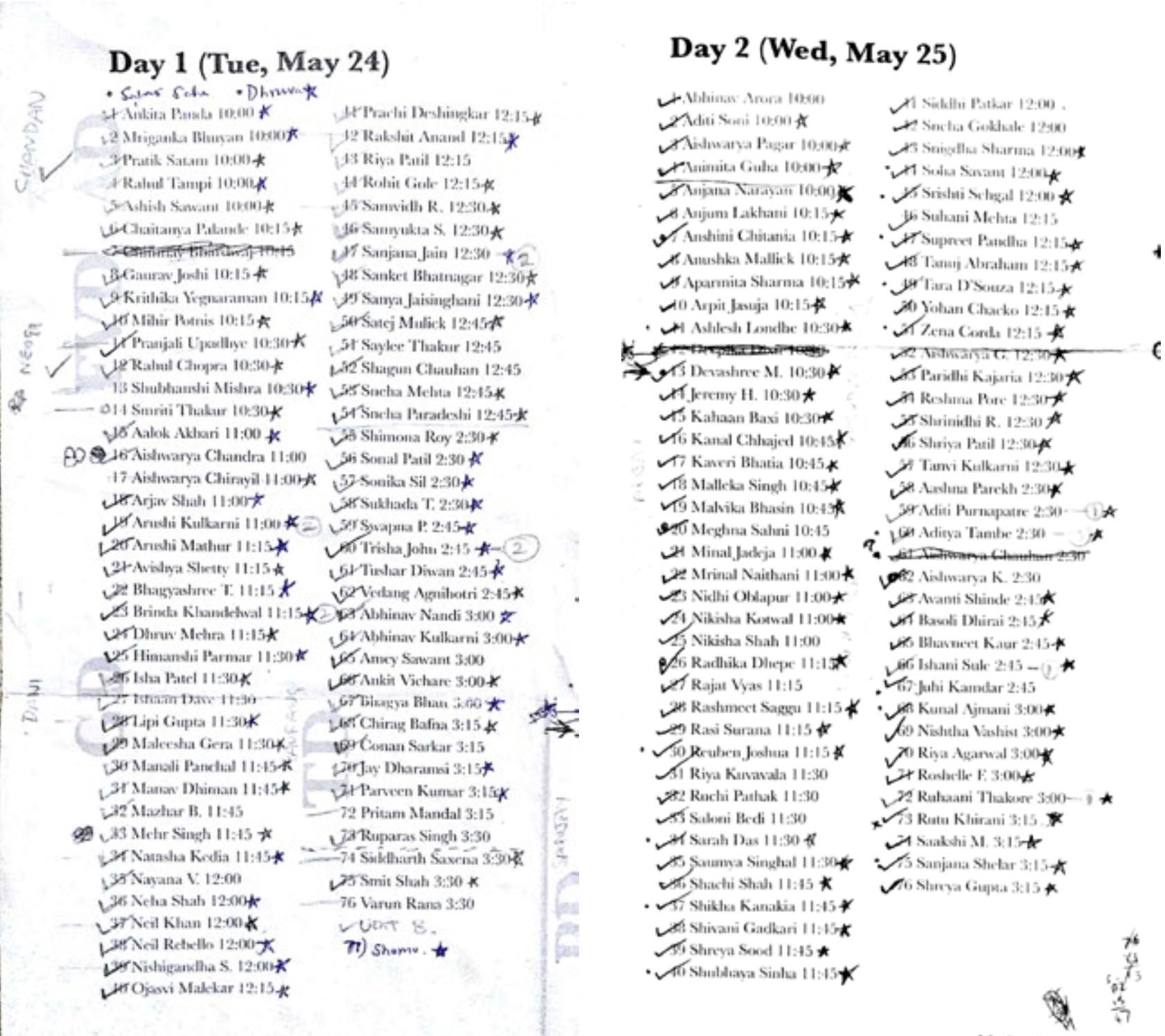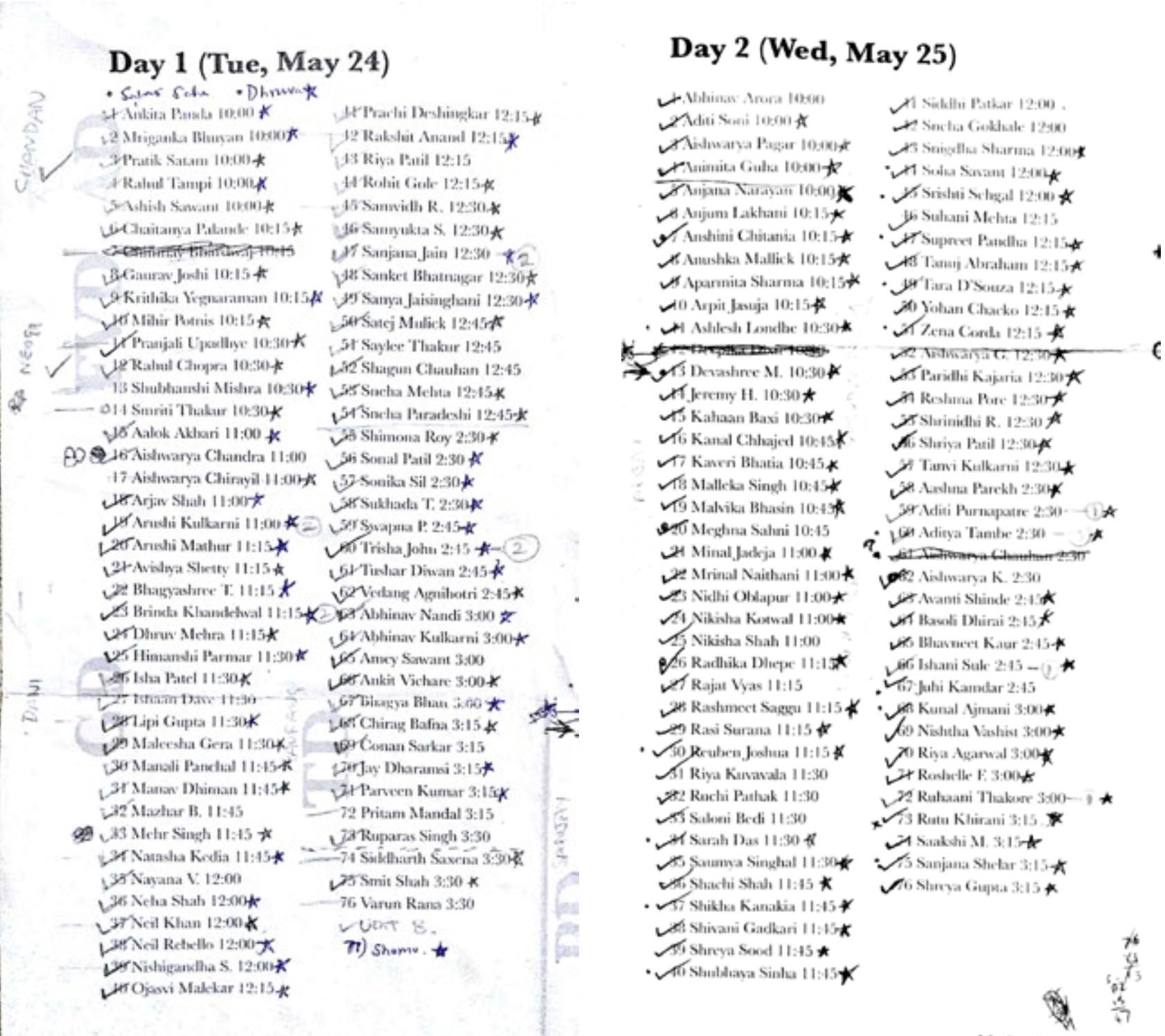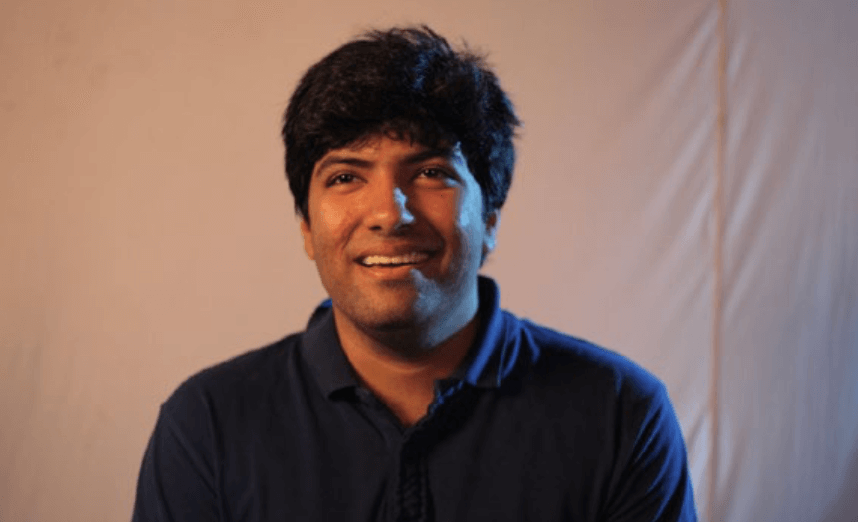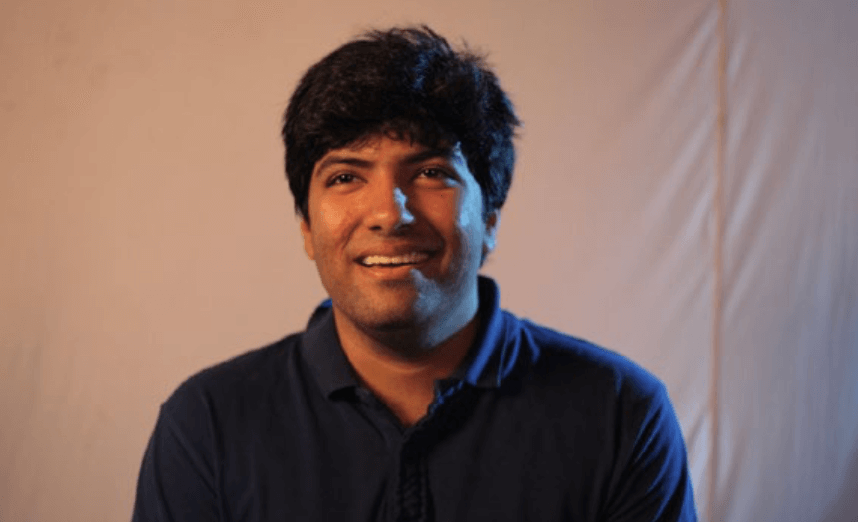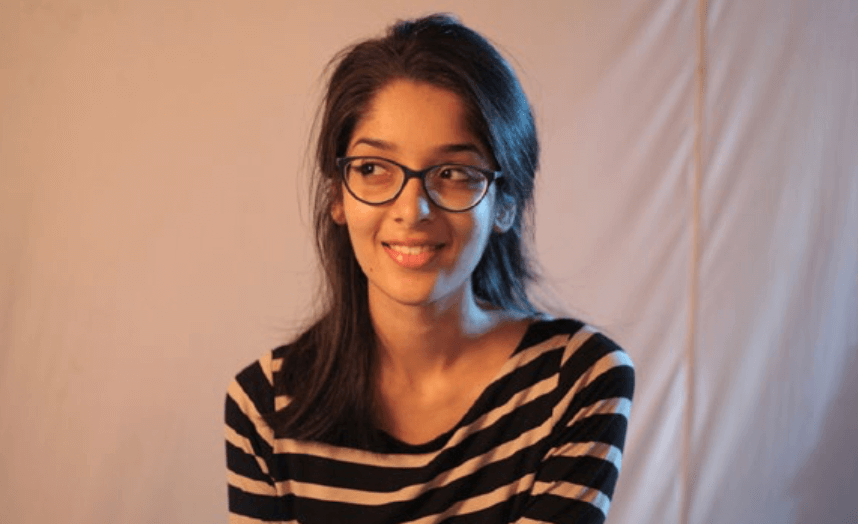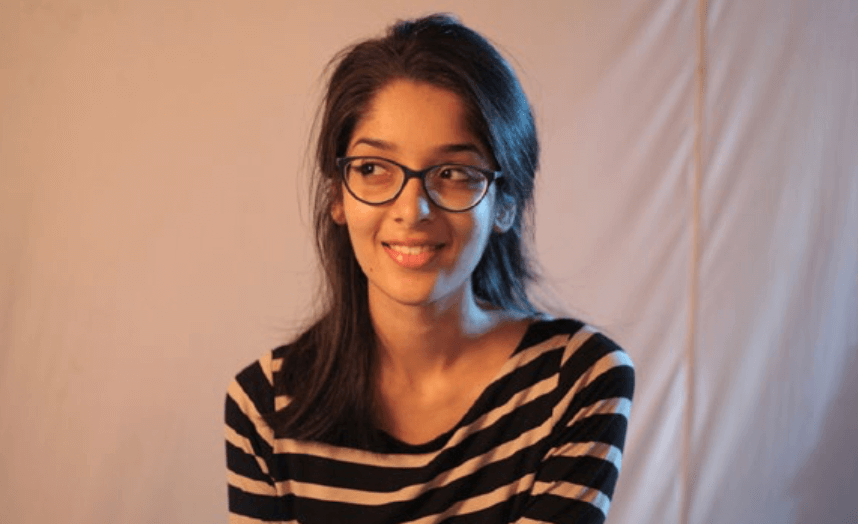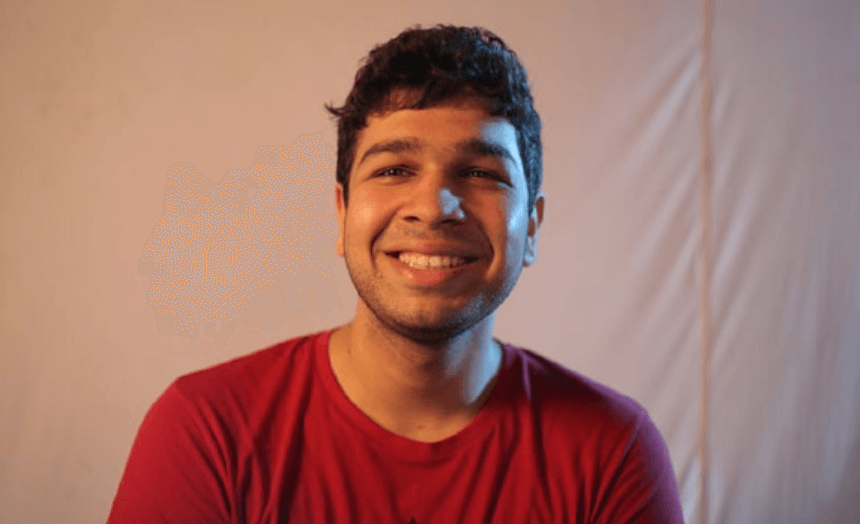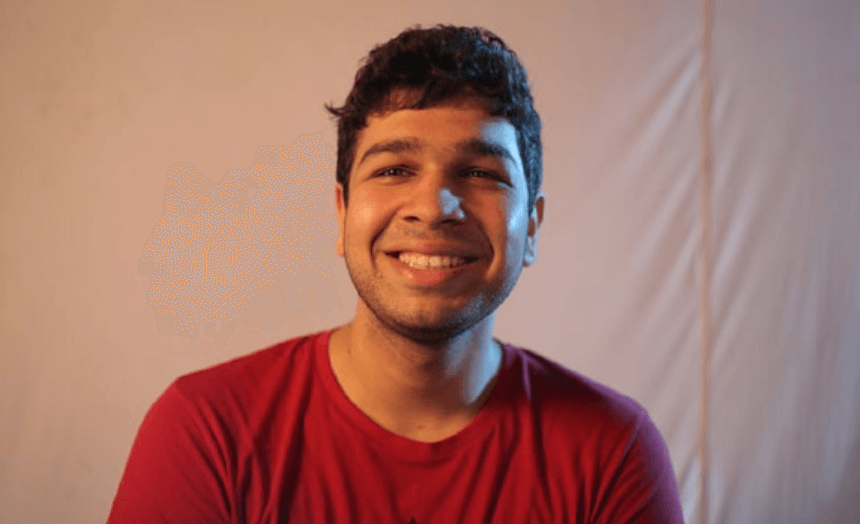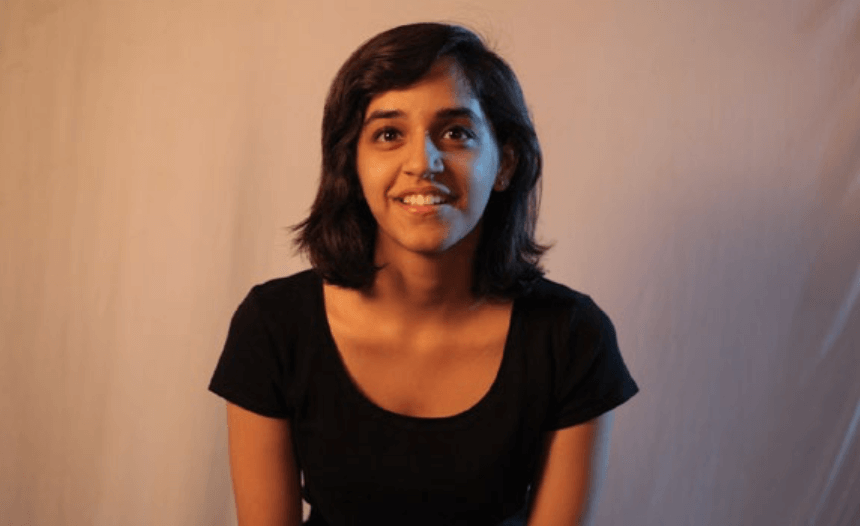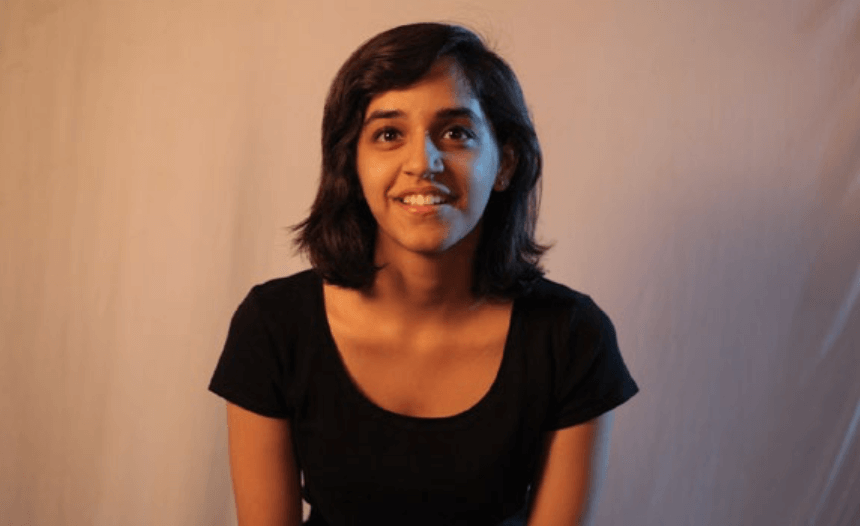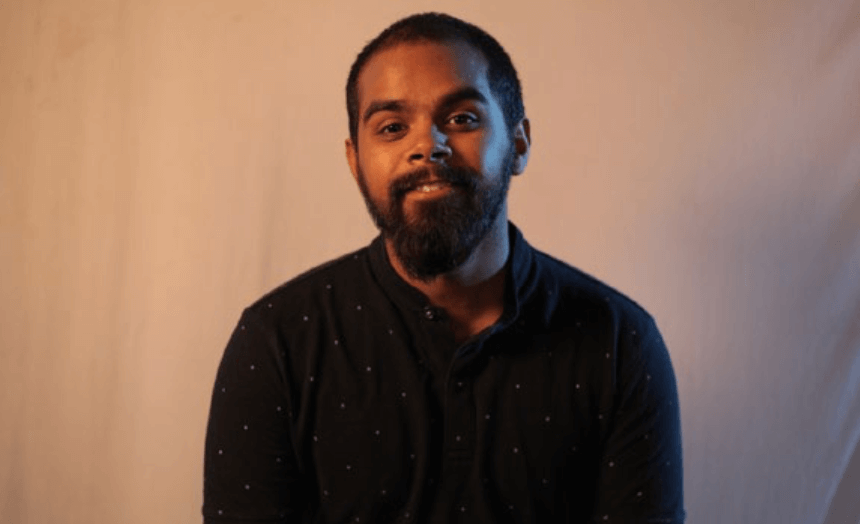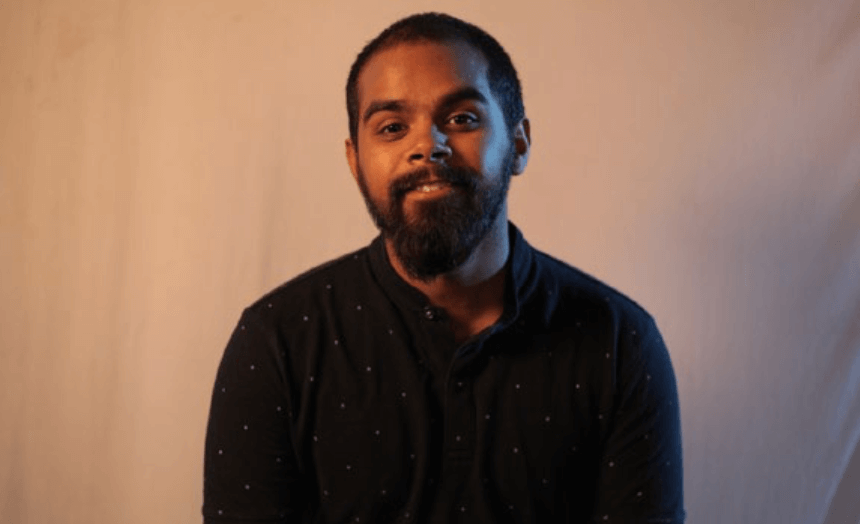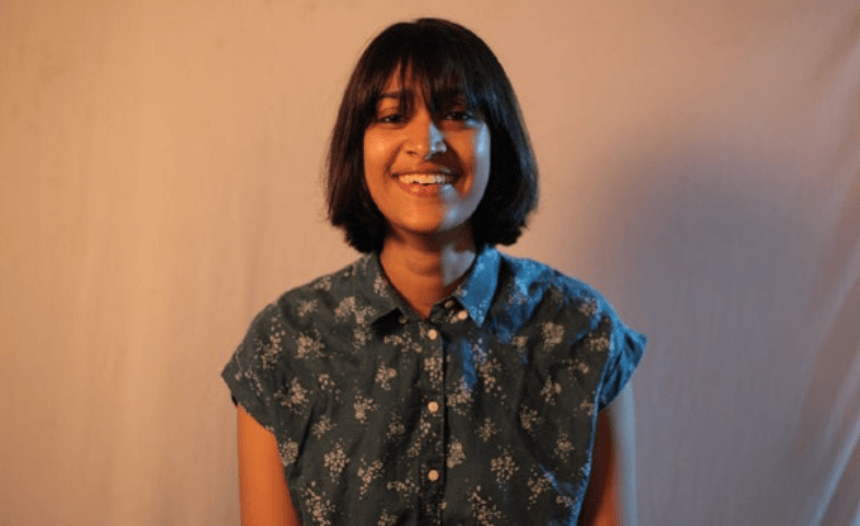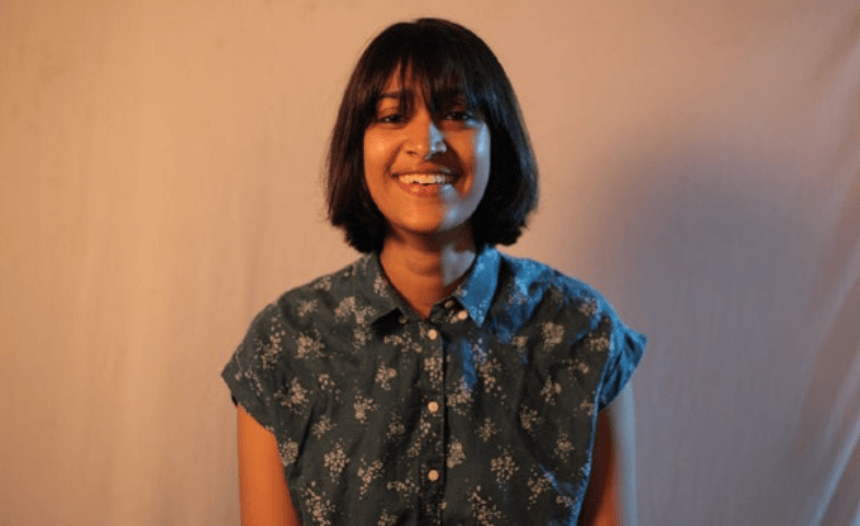 After some experimentation with photo styles, the pseudo-Impressionist appearance really appealed to me. It's energetic, animates perfectly, enhances detail, and has a certain pop!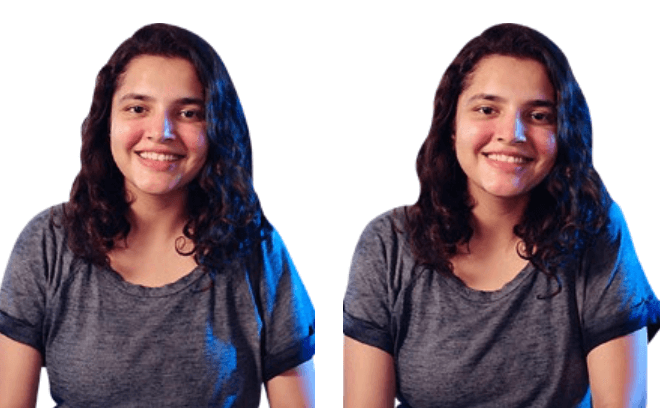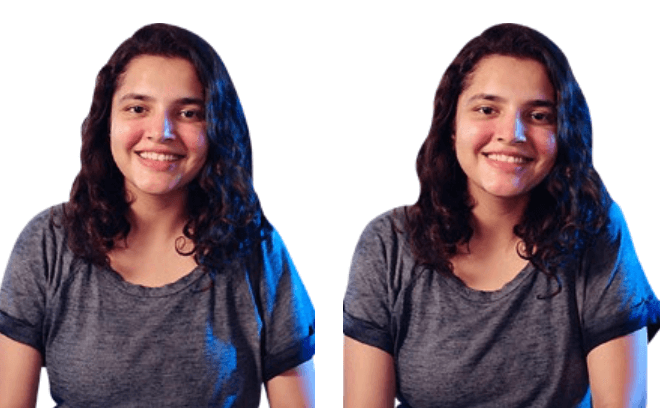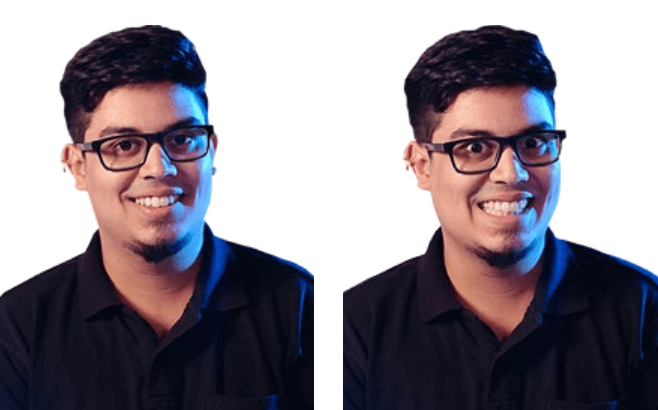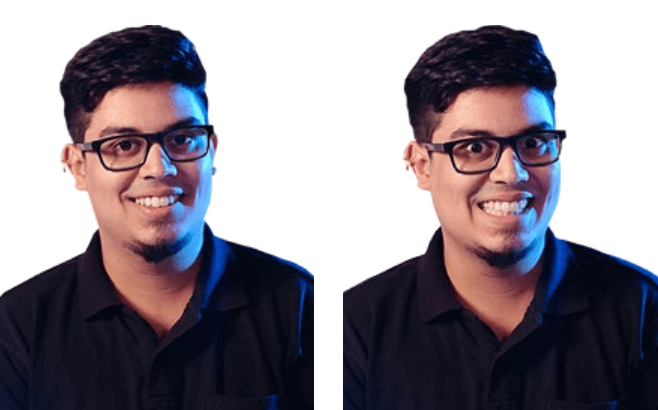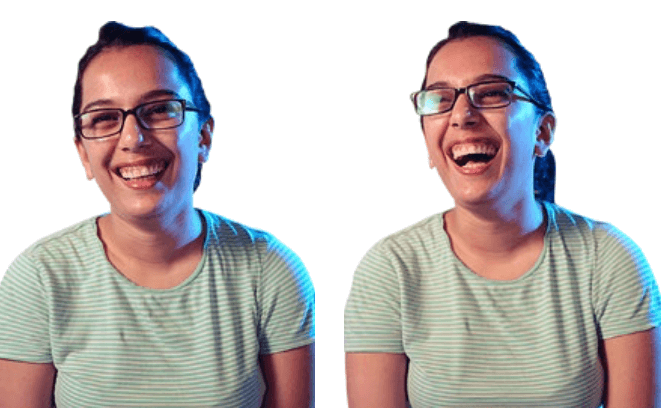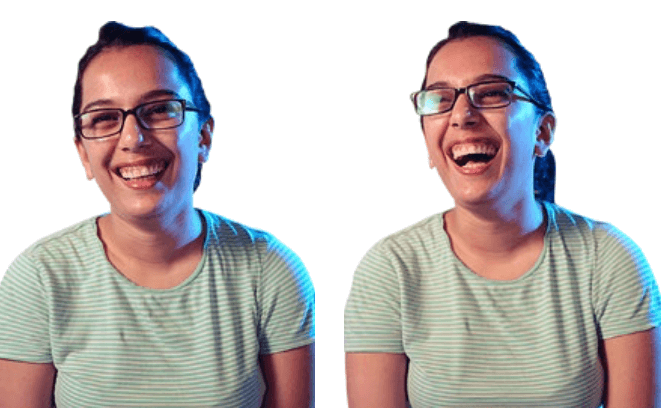 But why not a printed book?
Chopping down one 10 inch thick tree provides paper for 30 books of 150 pages. For 160 books, we would need to fell at least 5 such trees!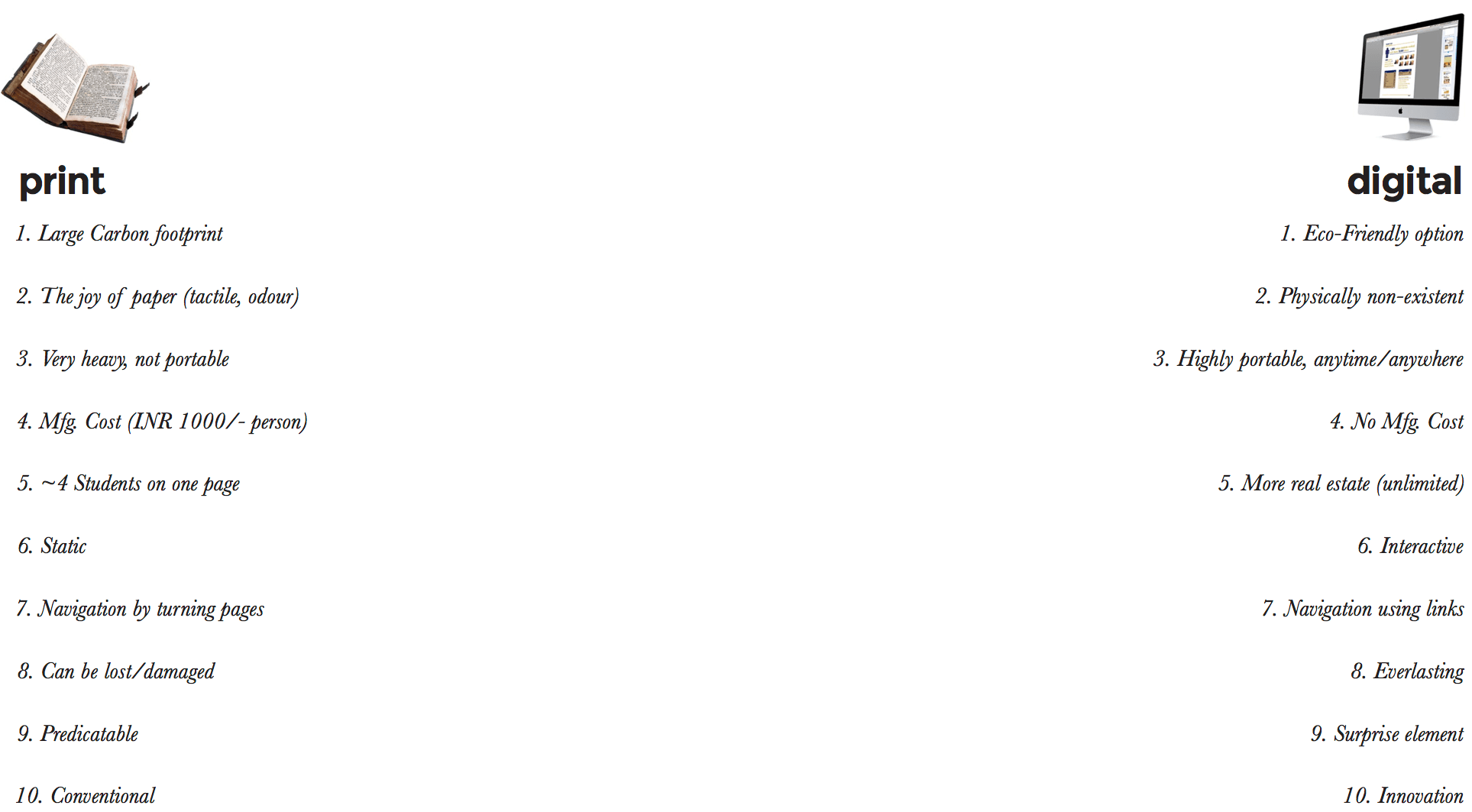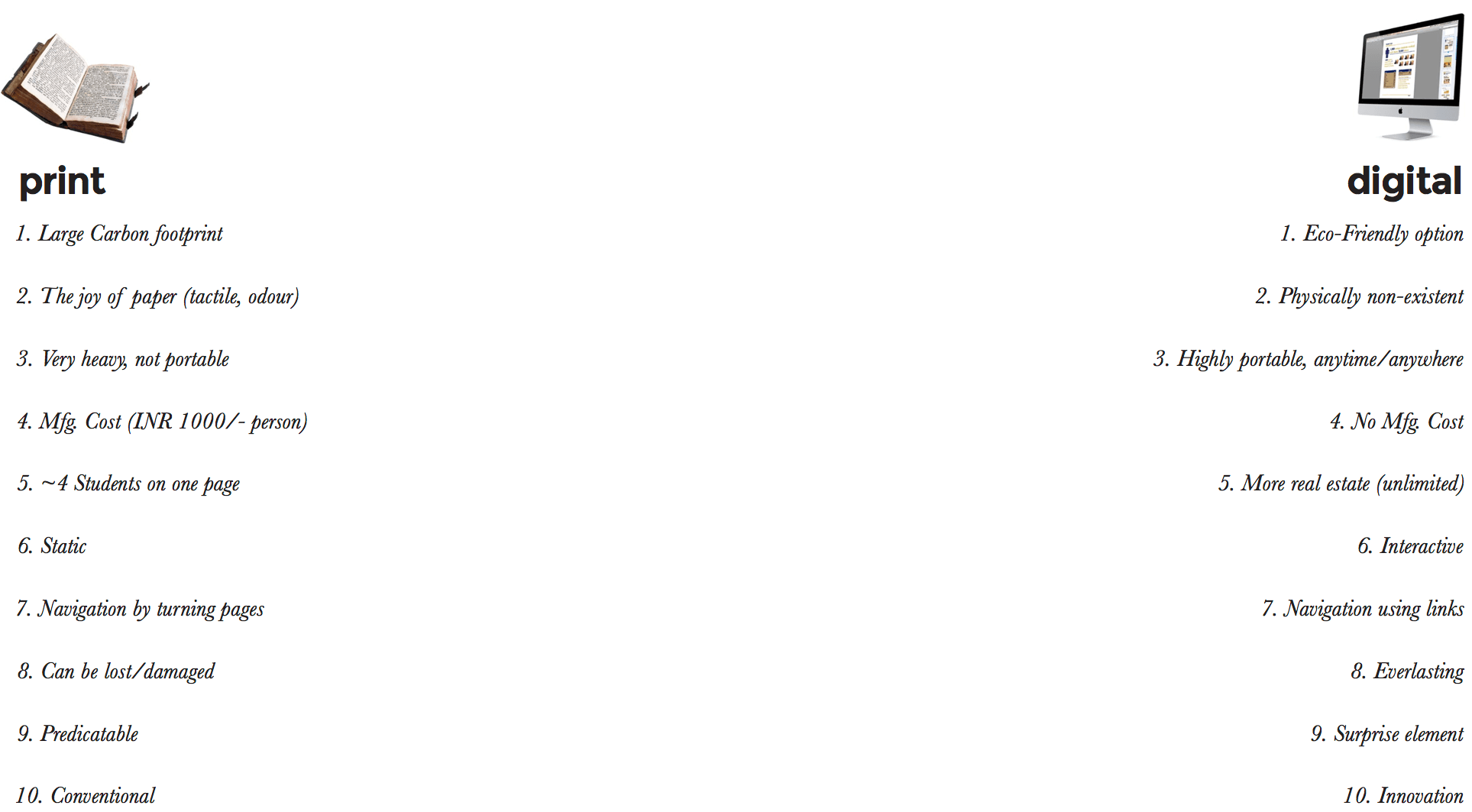 A page for each student. A place where one should be able to feel like they are back with the person they are seeing again. The chance to re-connect and remember memories through 4 years at MITID.

In order to procure the required data for this page, the post shown below was created.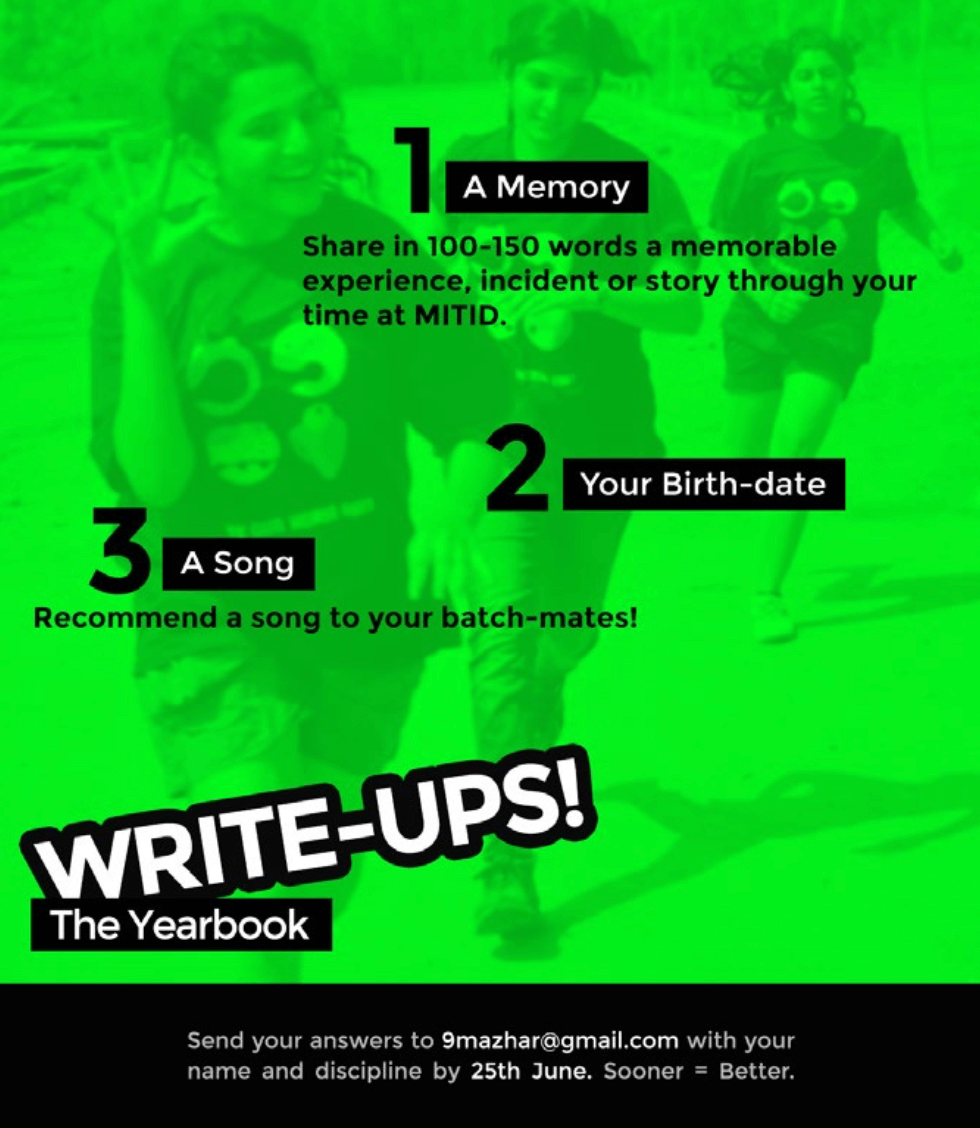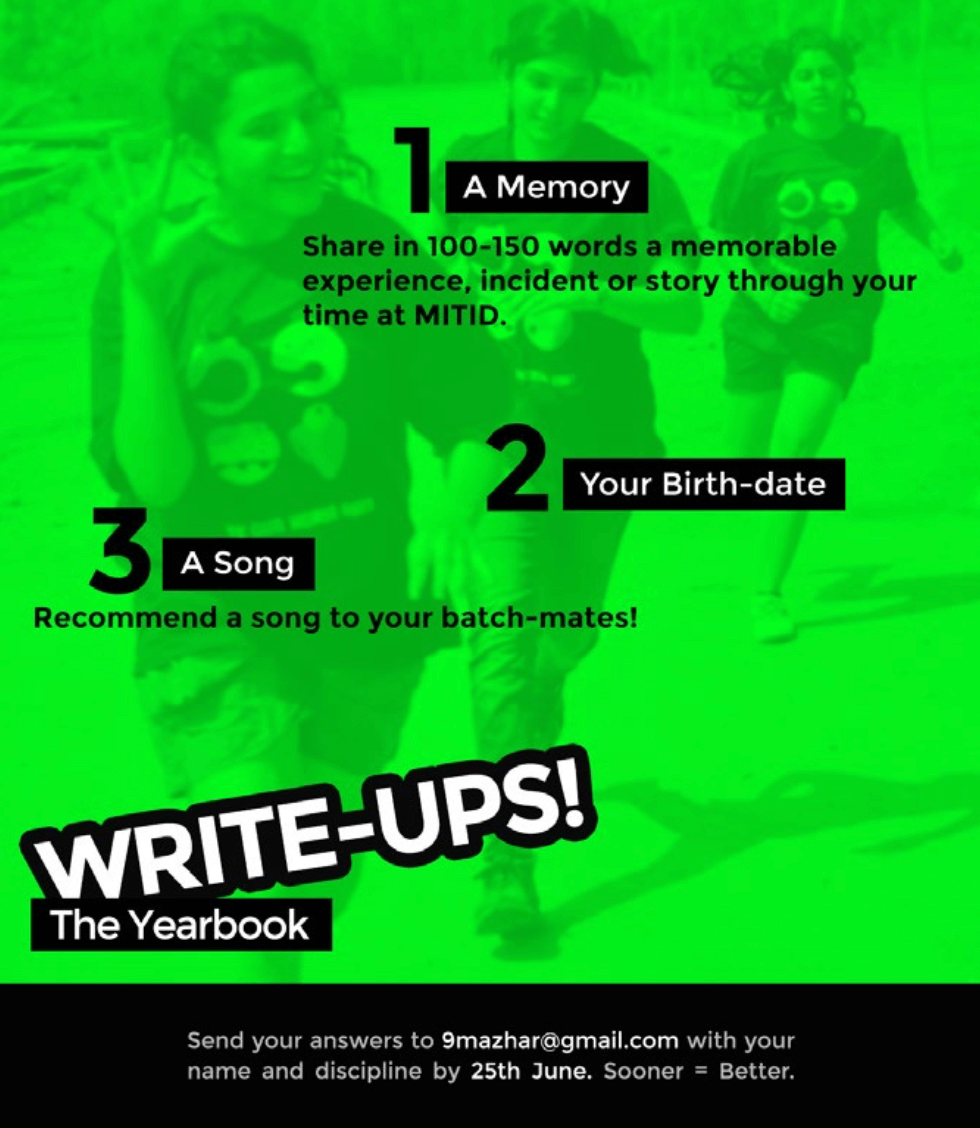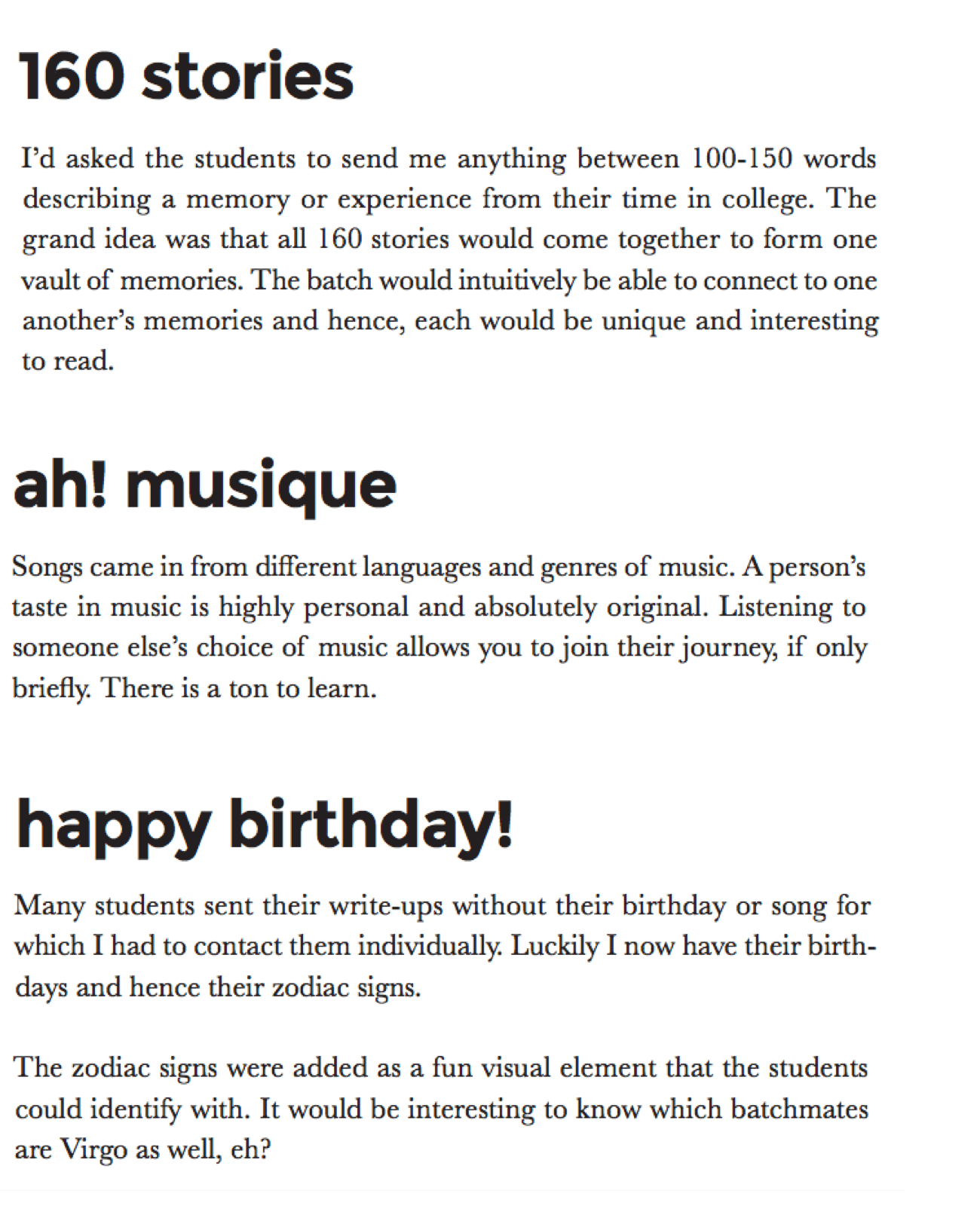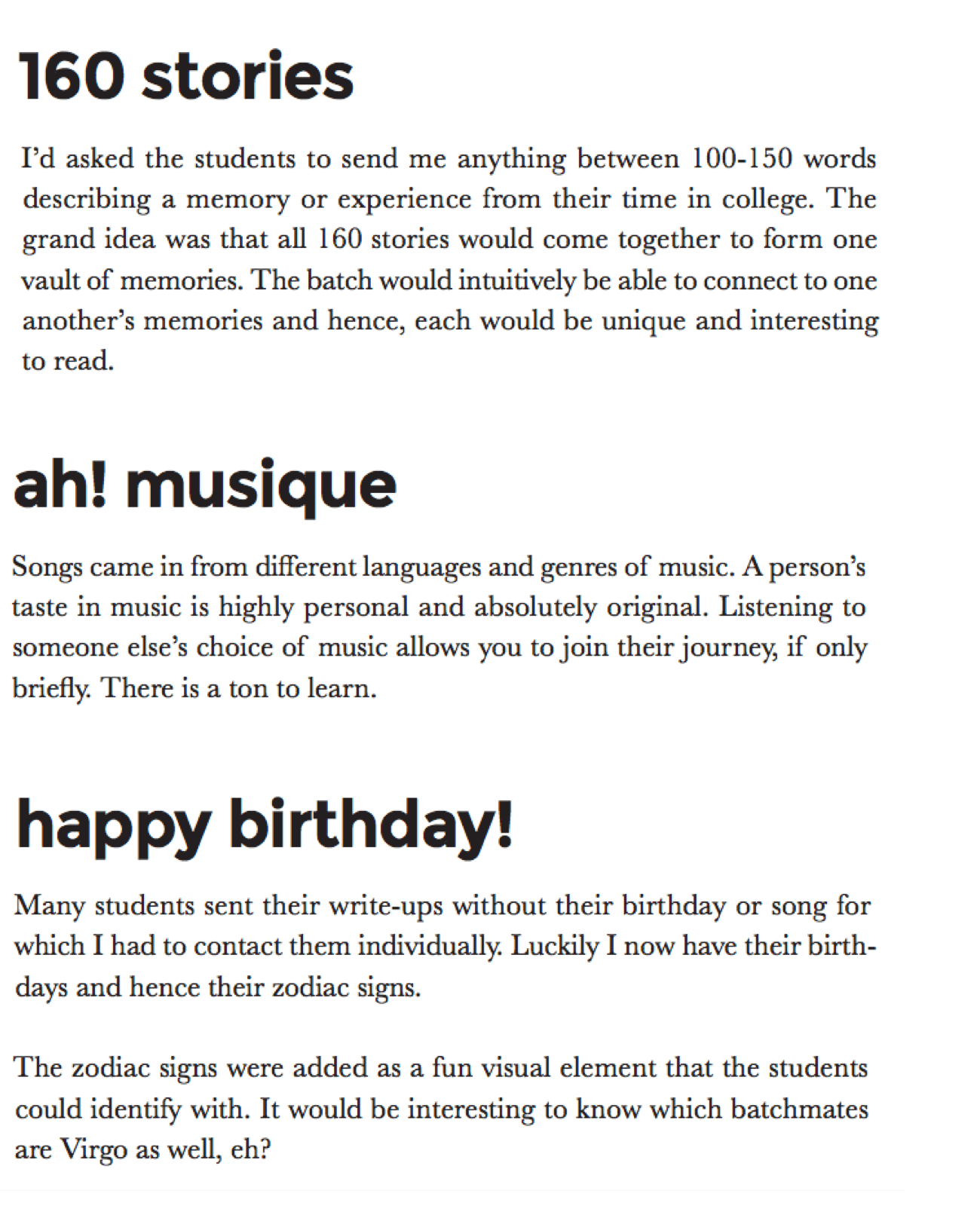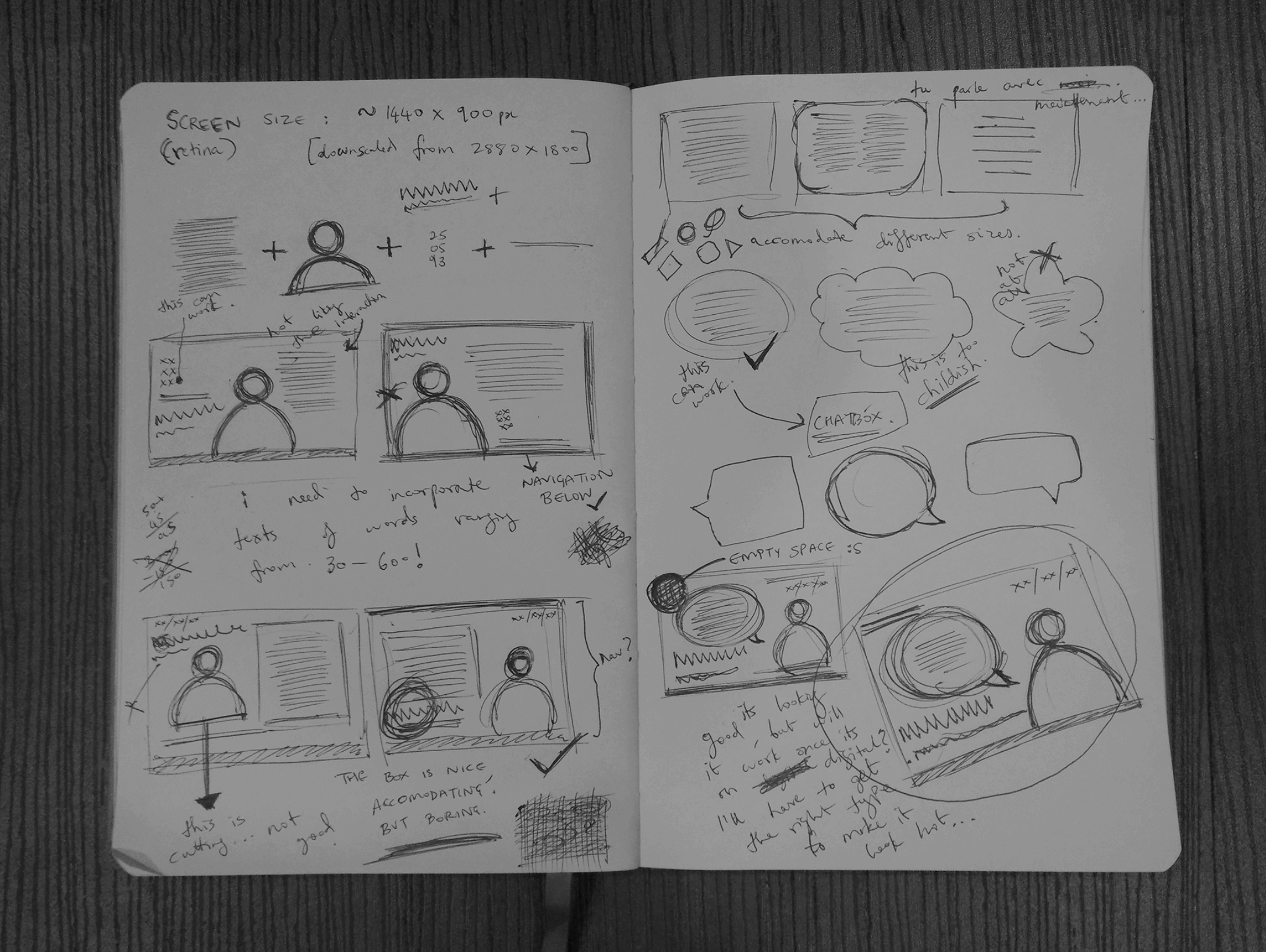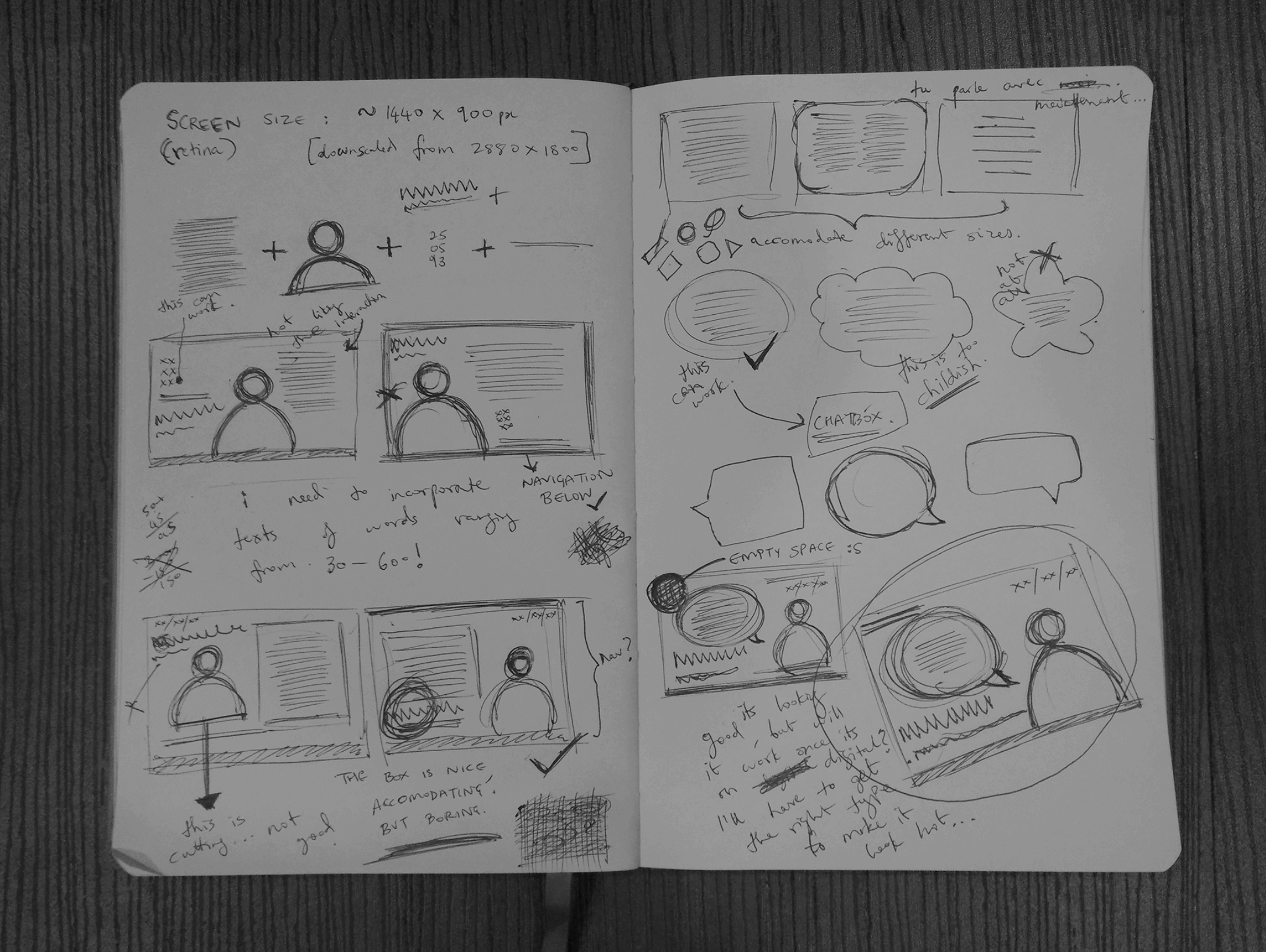 The Profile Page: A bold & dynamic layout that emphasises proper heirarchy, while giving importance to key visual elements & interactivity.


Display font- Bungee; Text font- Quattrocento Sans; Colours- flow from one into the next (AD- Animation Design, GD- Graphic Design etc.); Icons- Designers have been appropriately attributed; Background- Composed of tools from each design discipline. More details on zooming into the images shown below or in the document embedded at the beginning.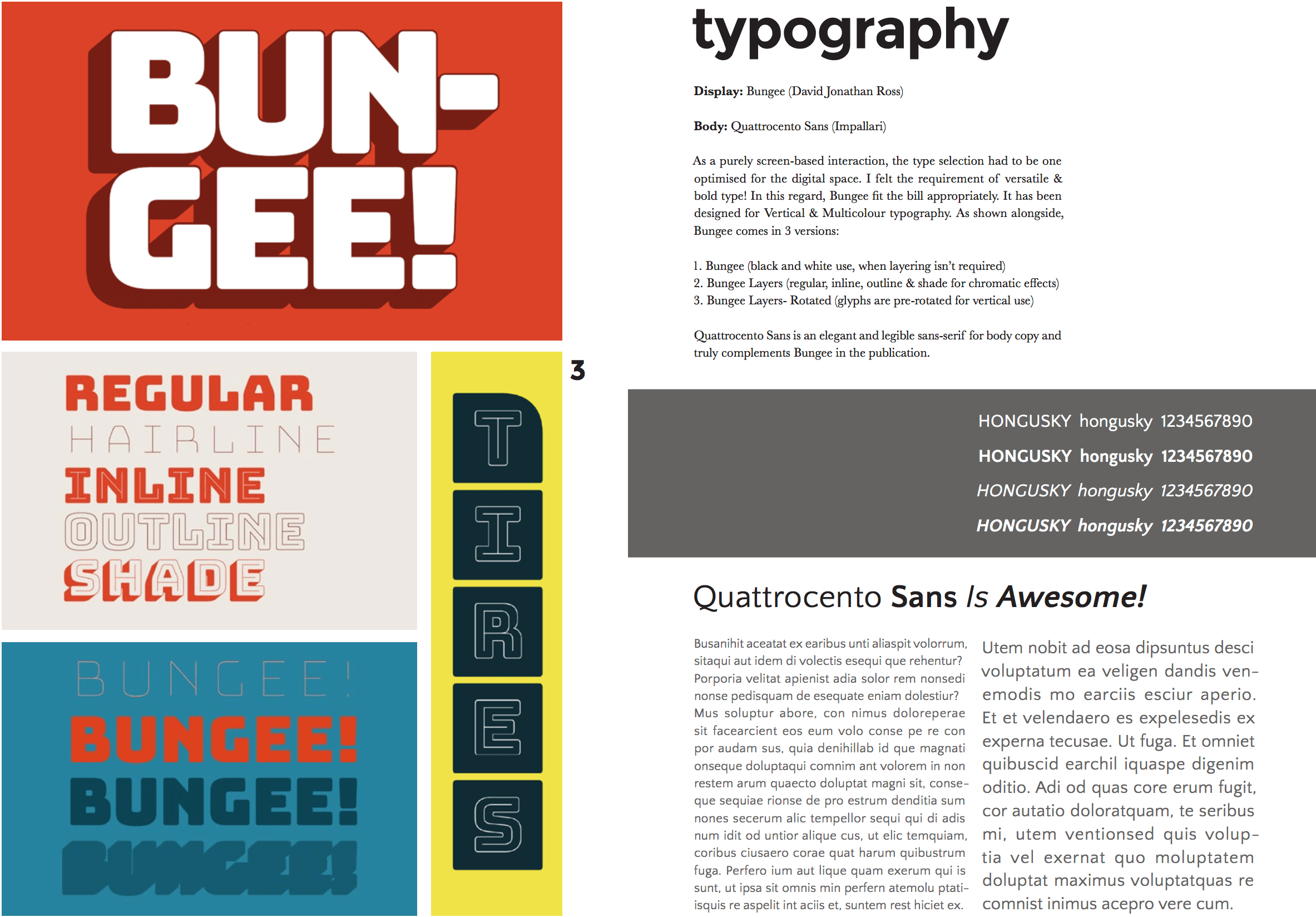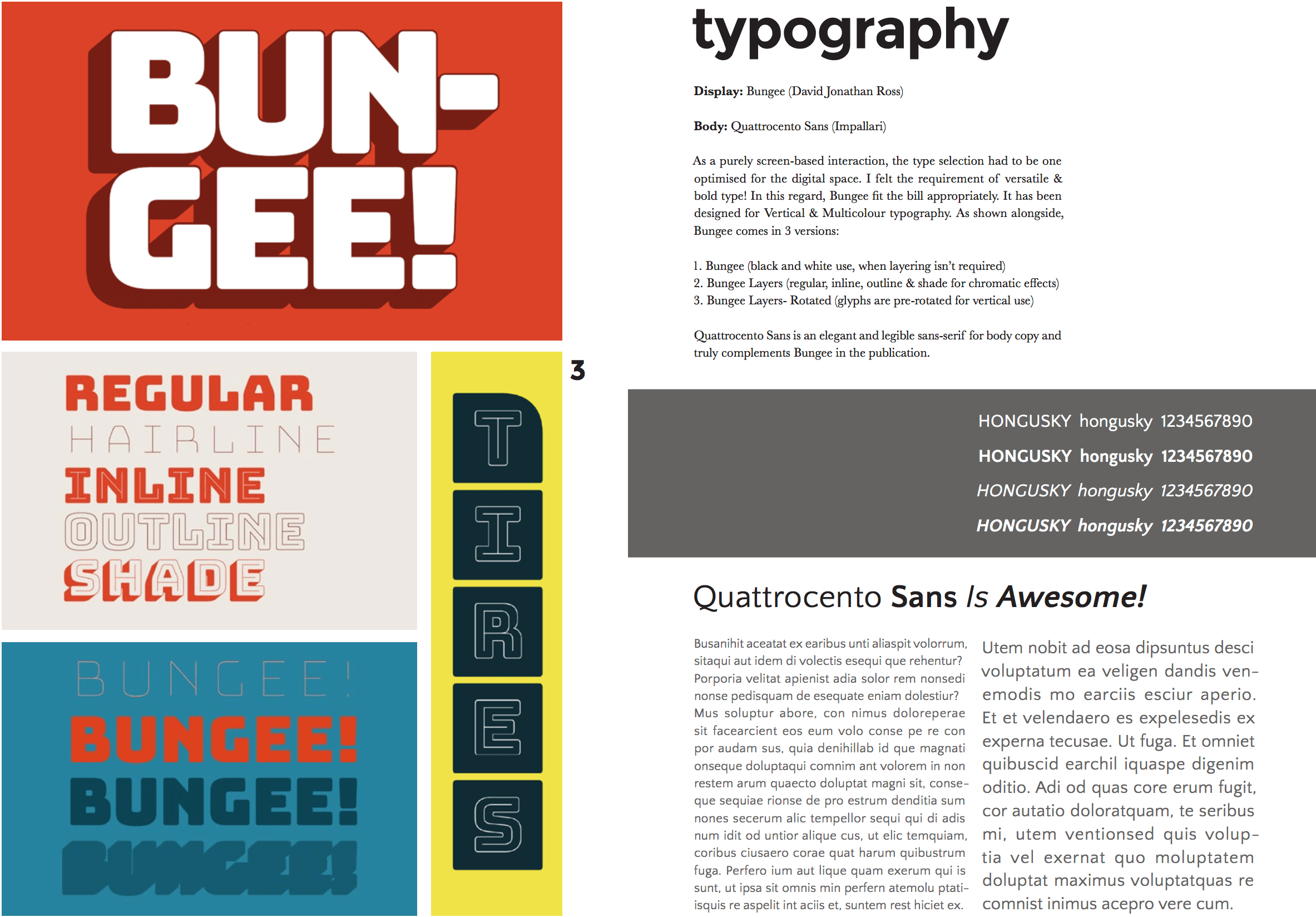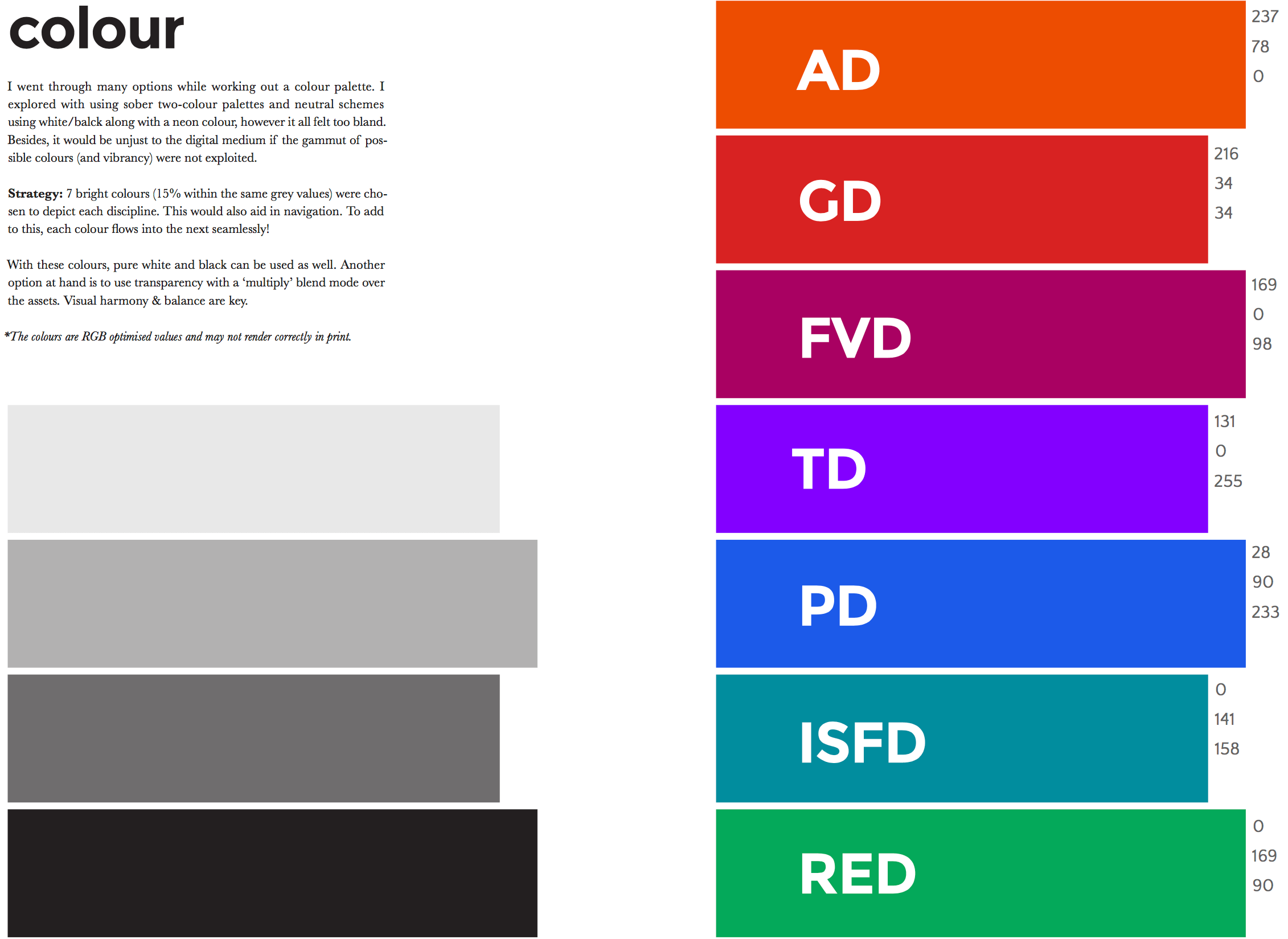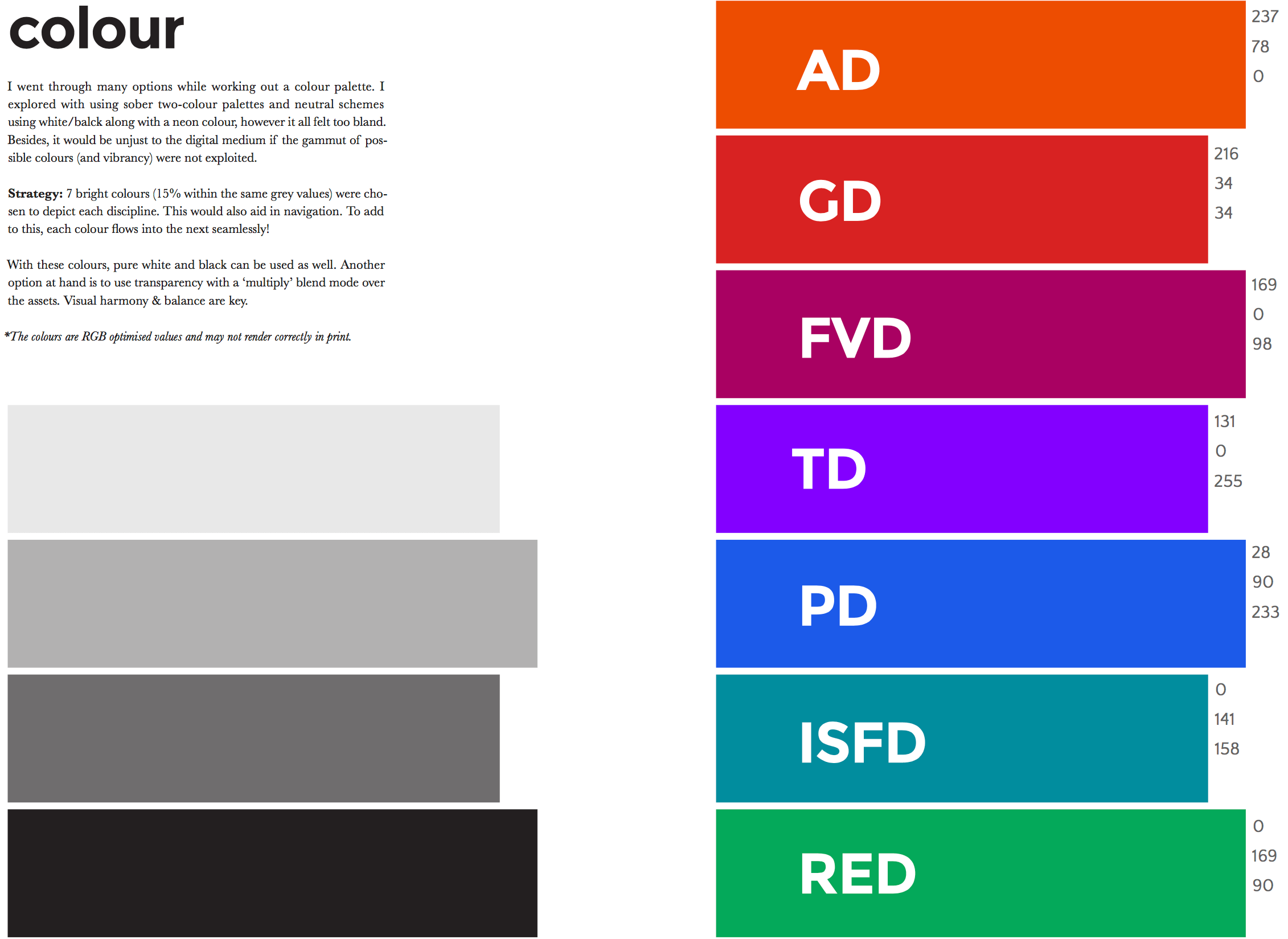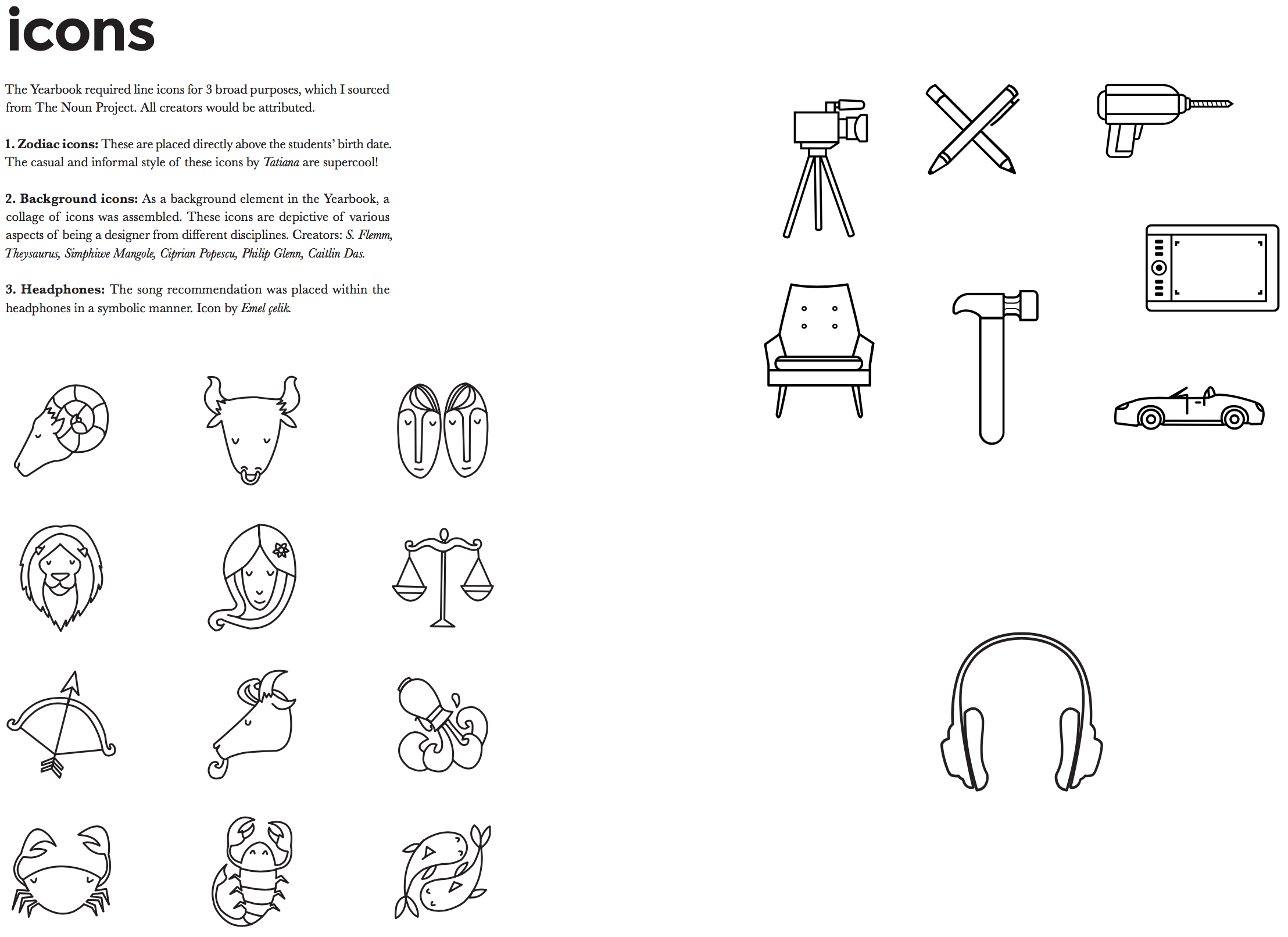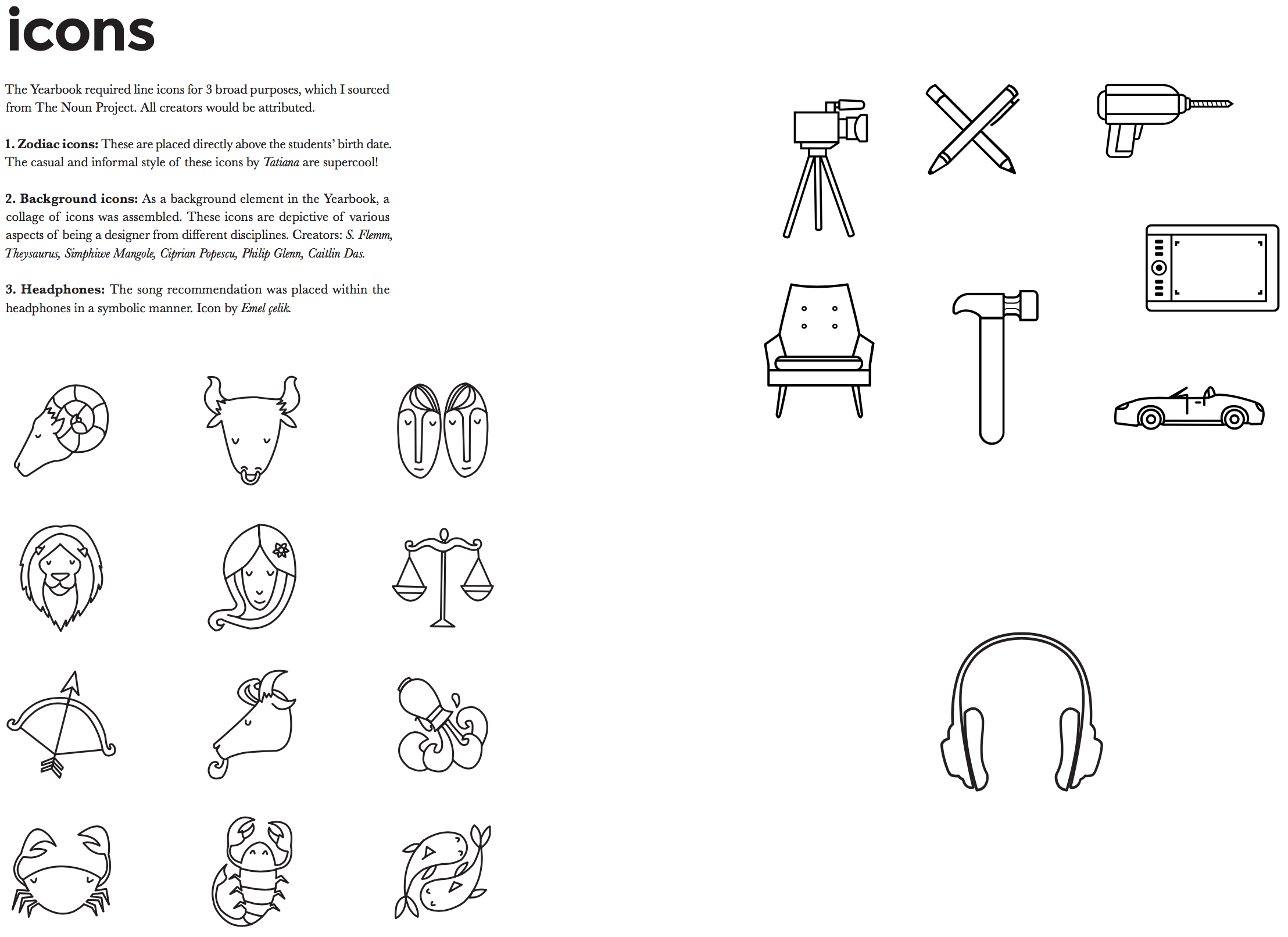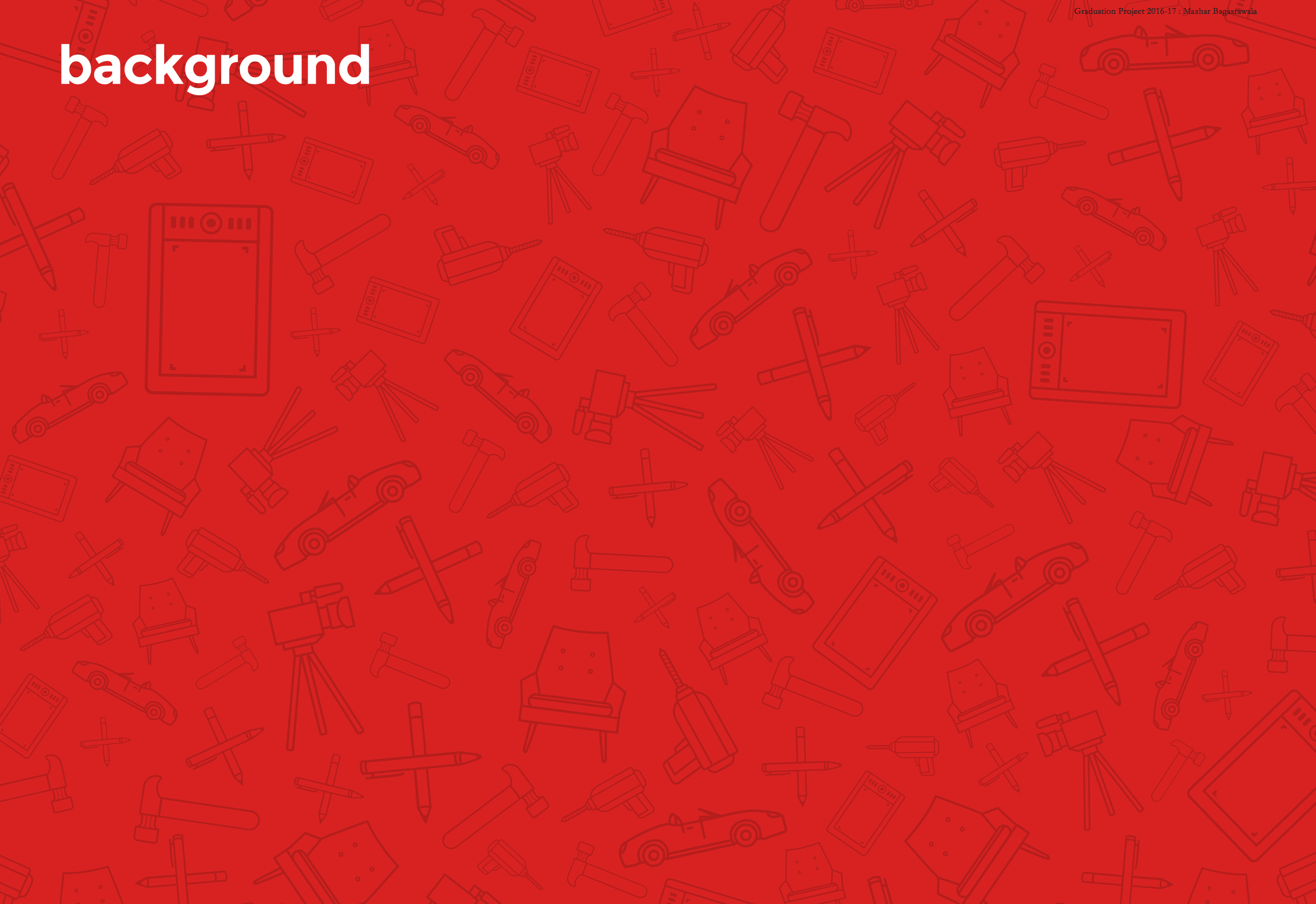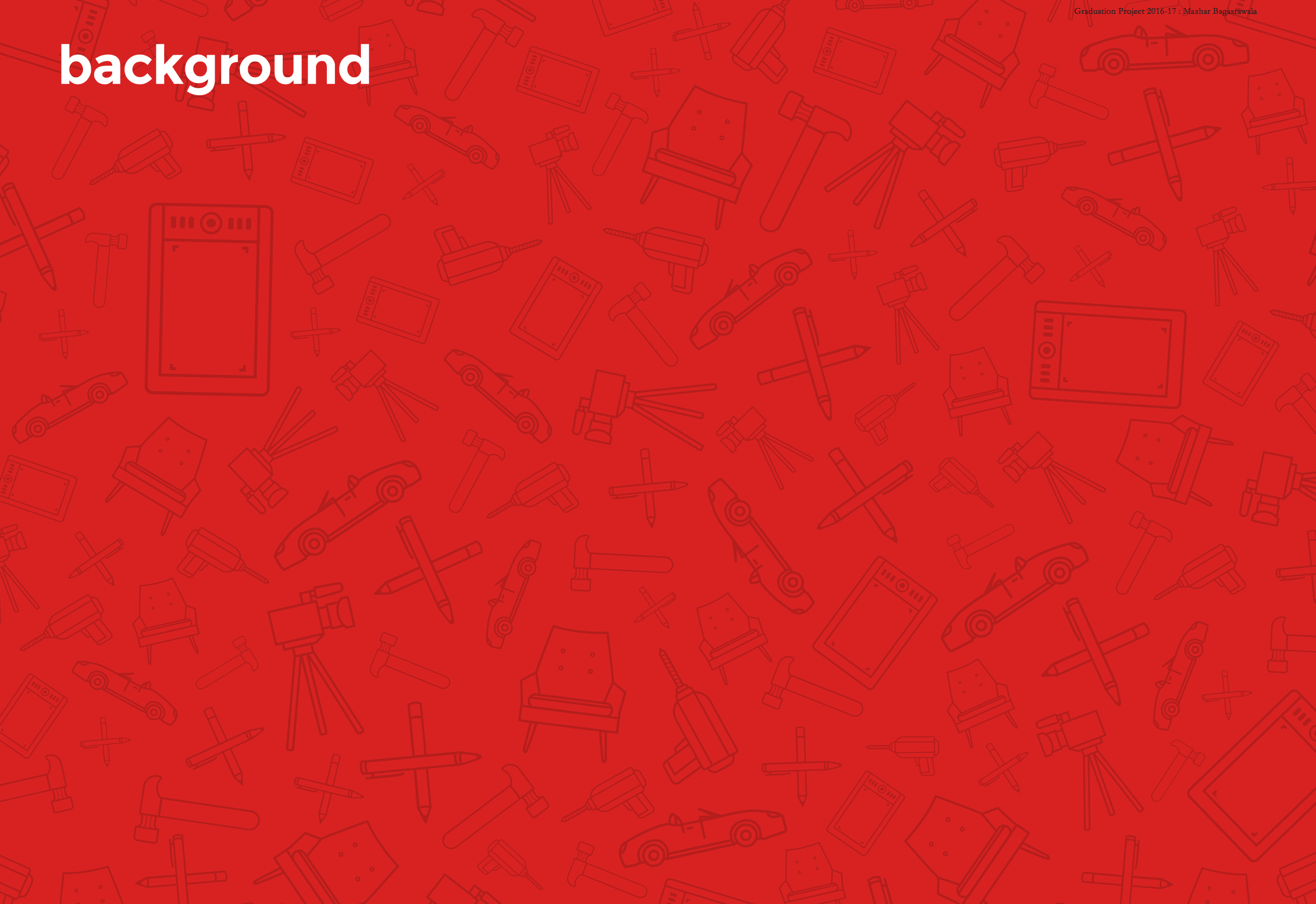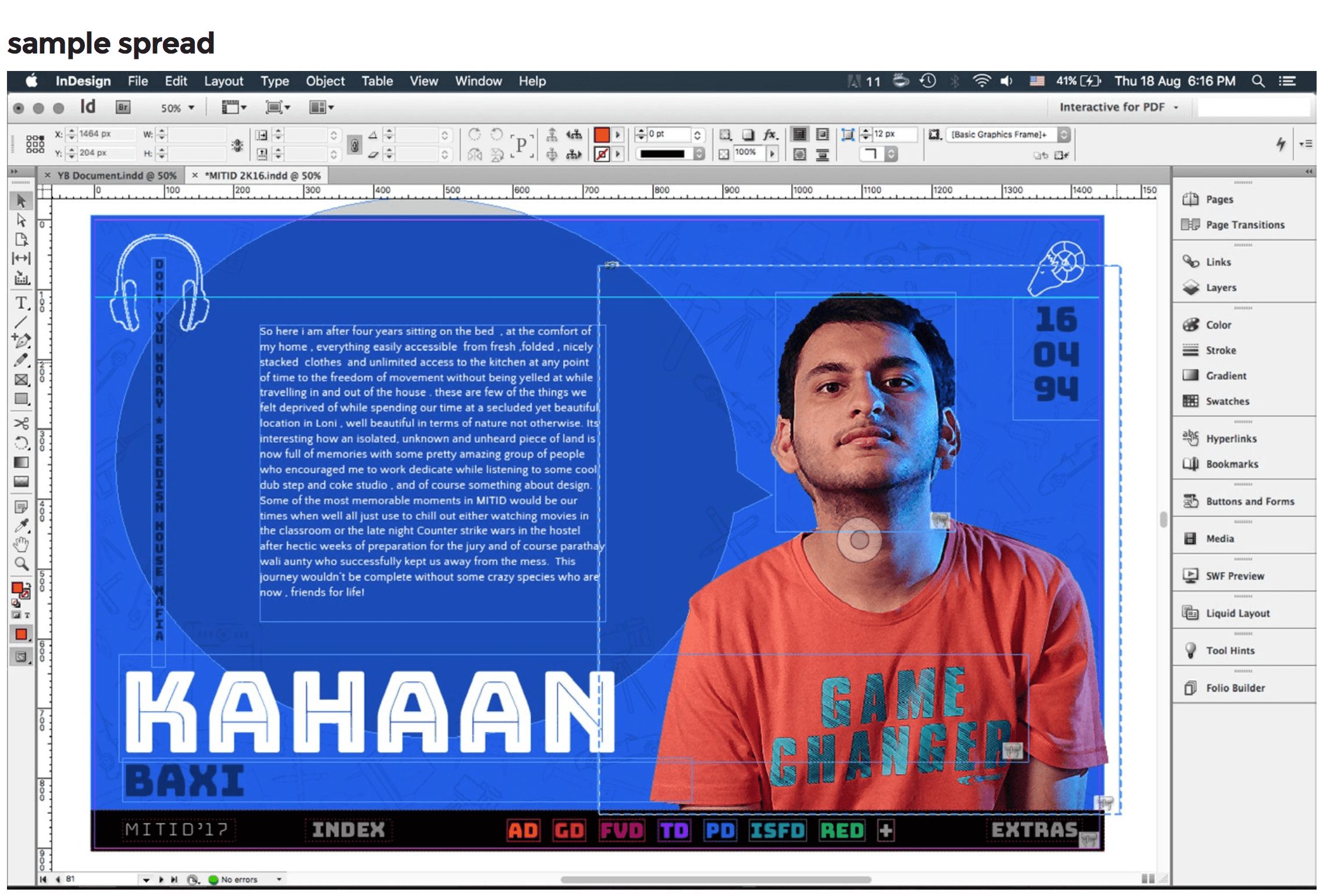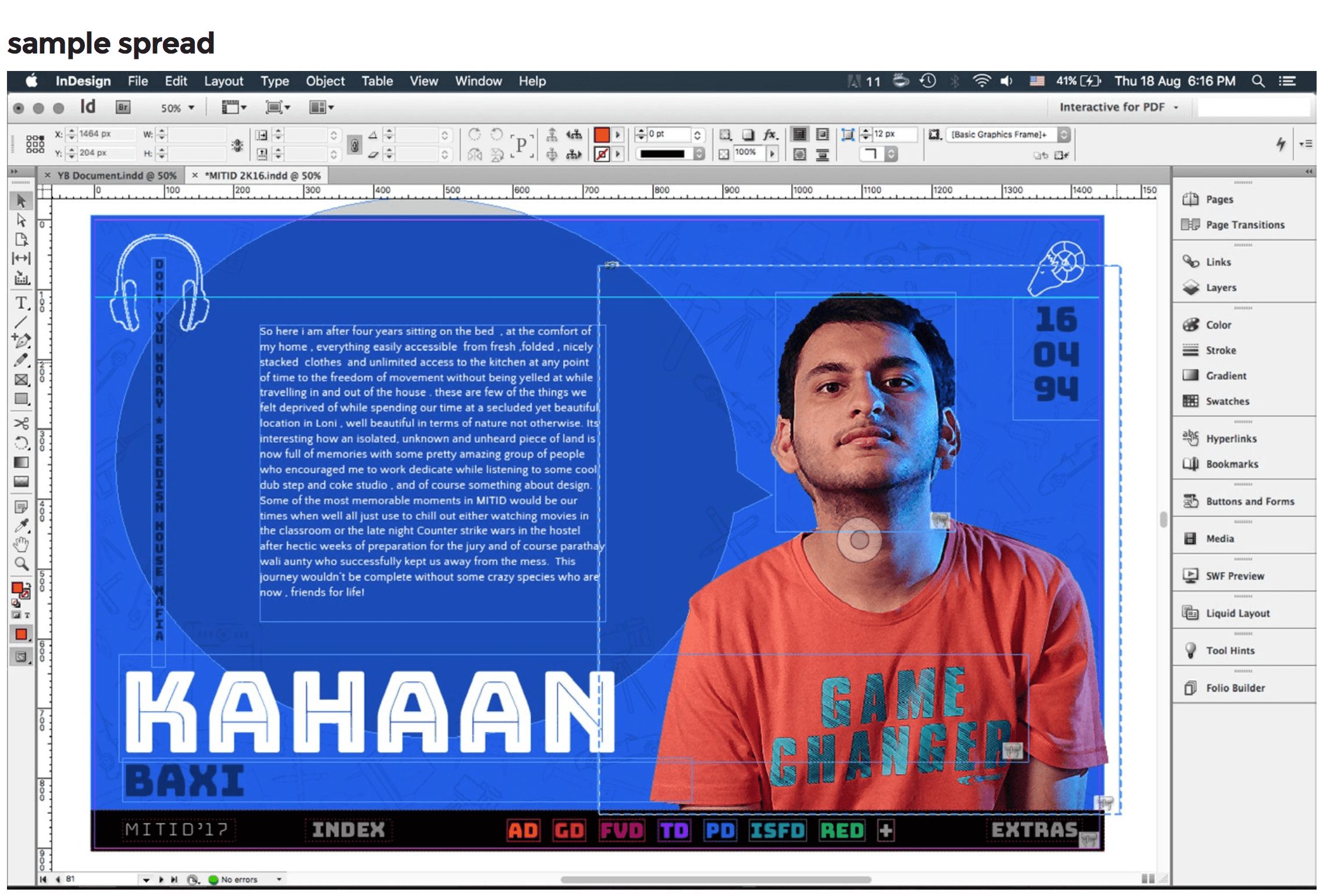 The interactive face change was a tad bit complicated to crack. Within Indesign's interactive features, I had to experiment with buttons to get the right result. The use of a trigger over two correctly set-up graphic frames did the trick!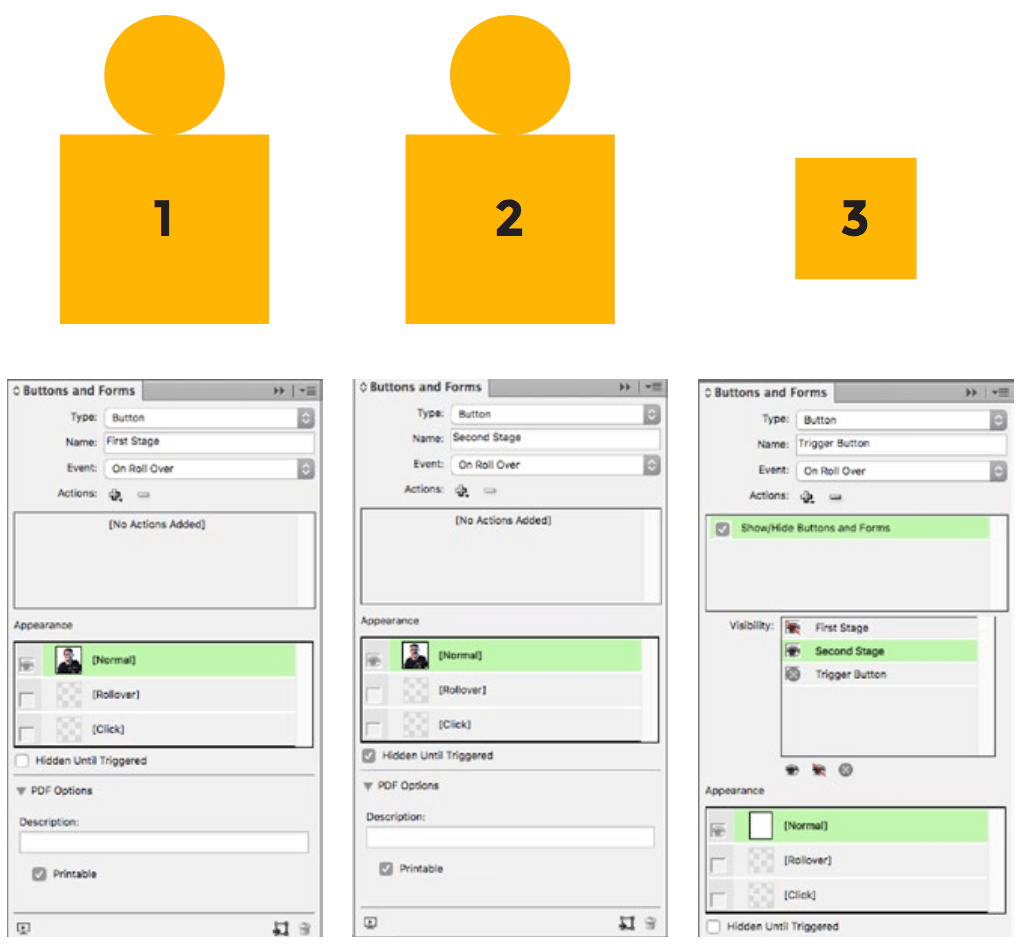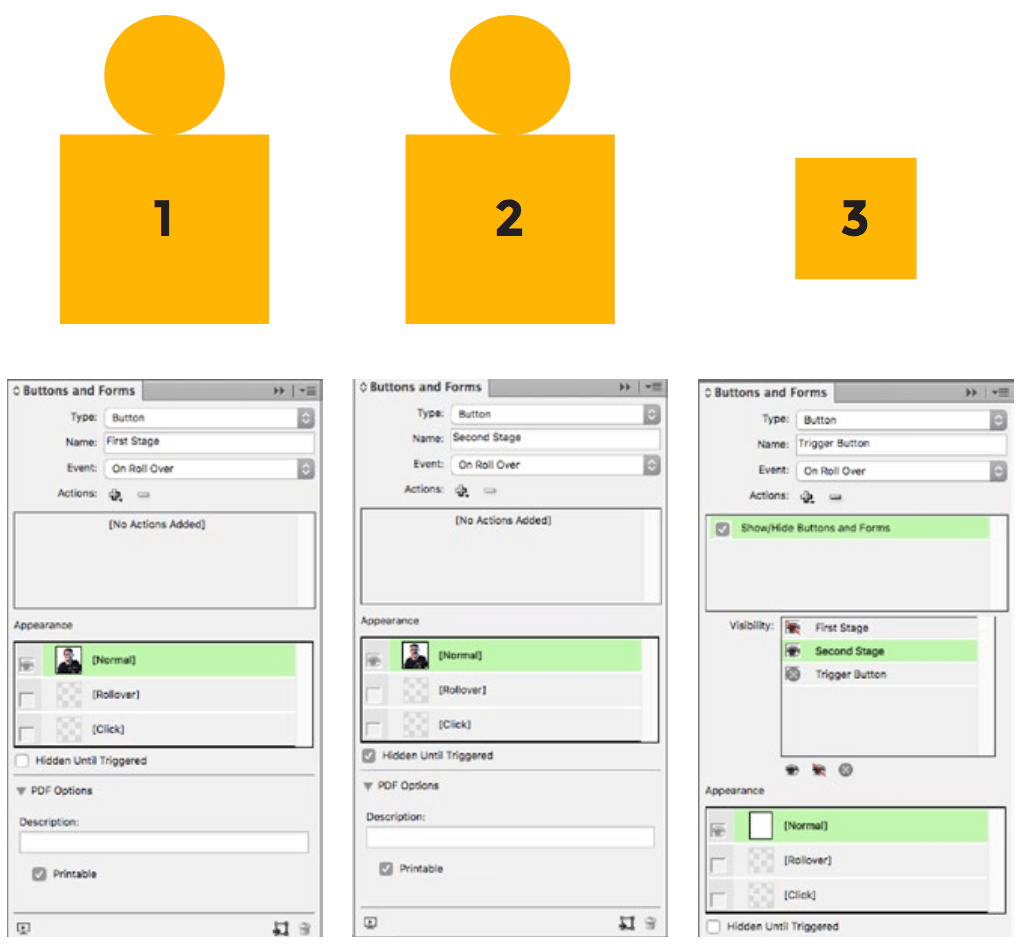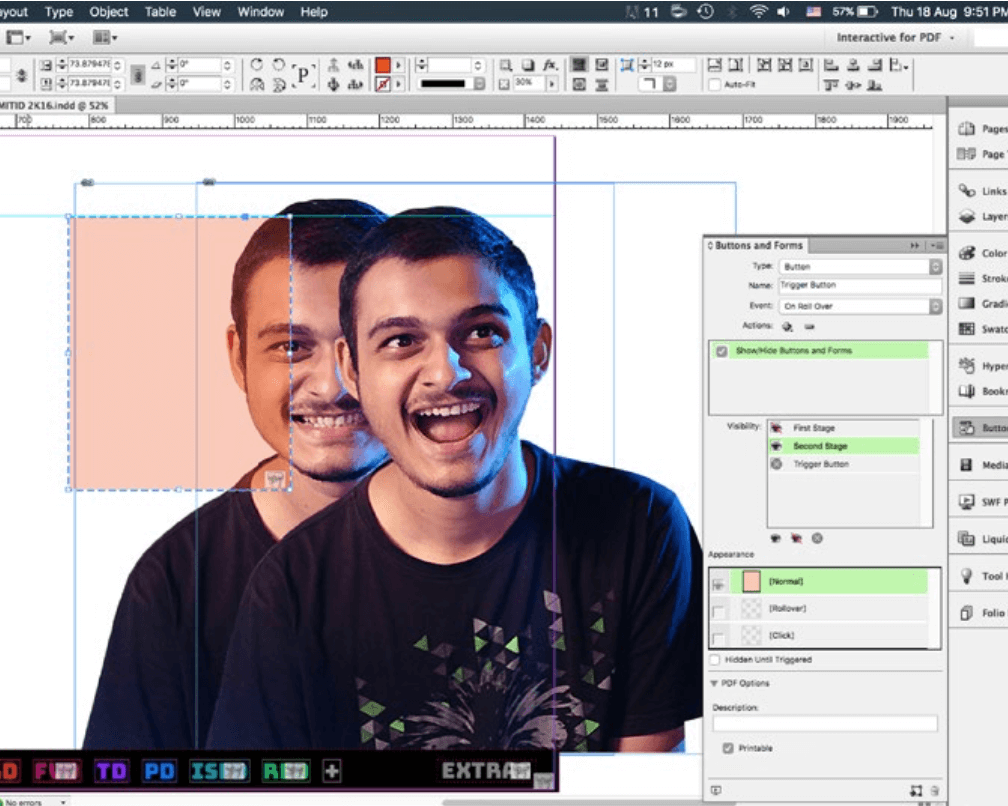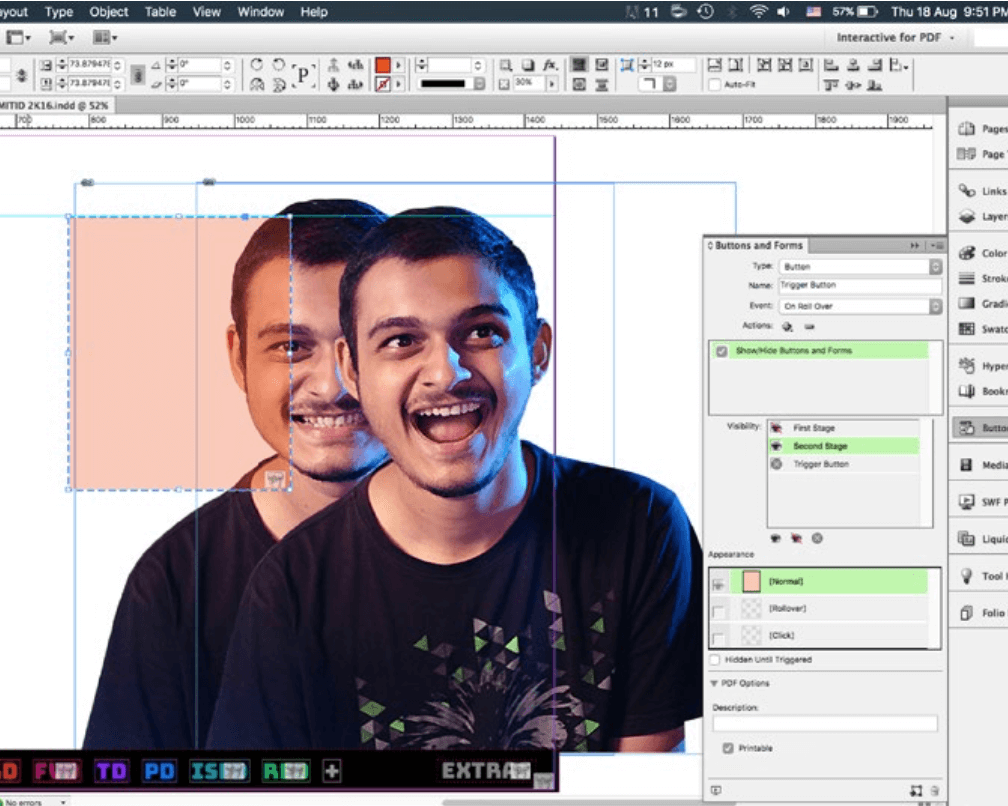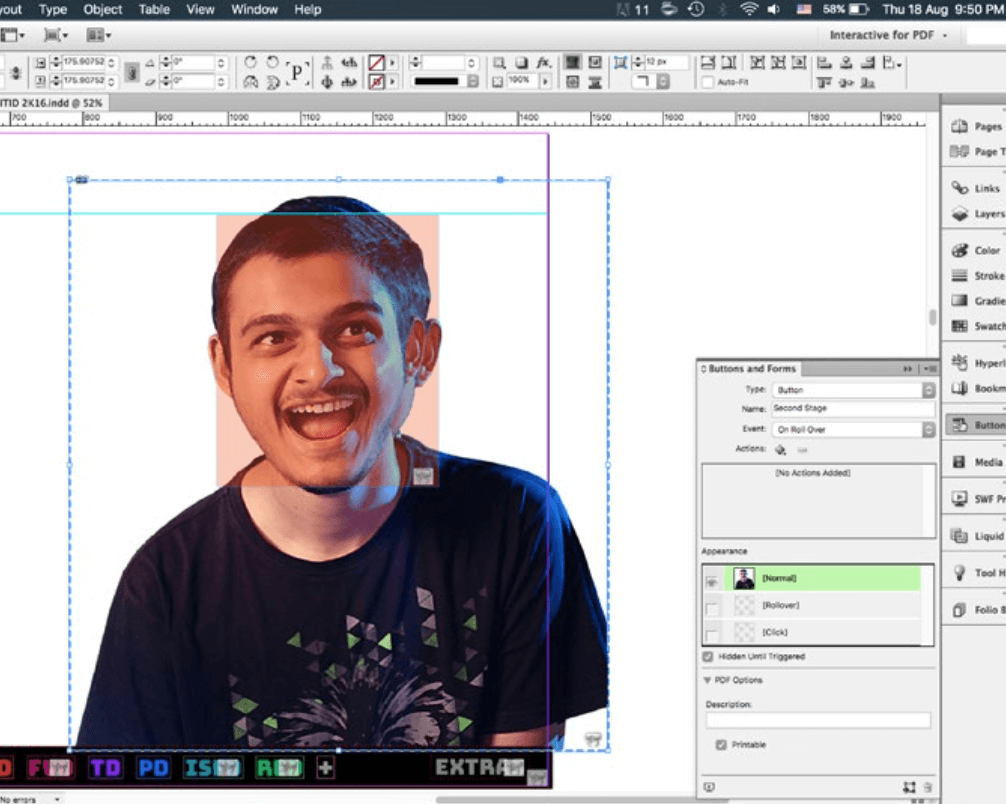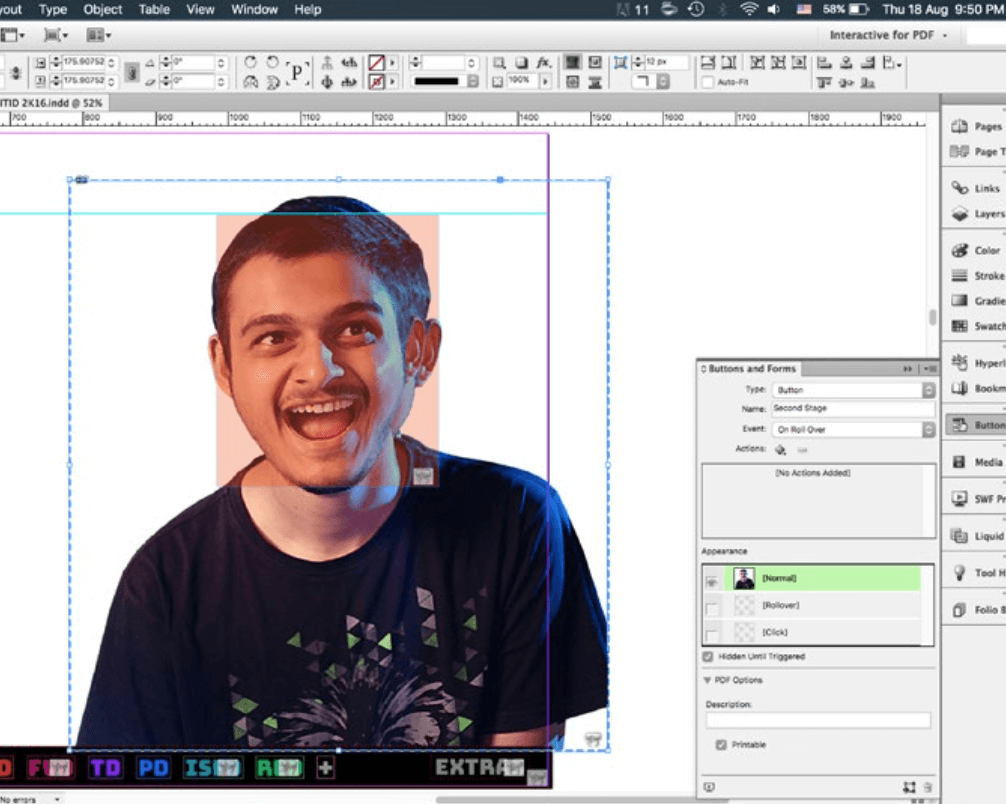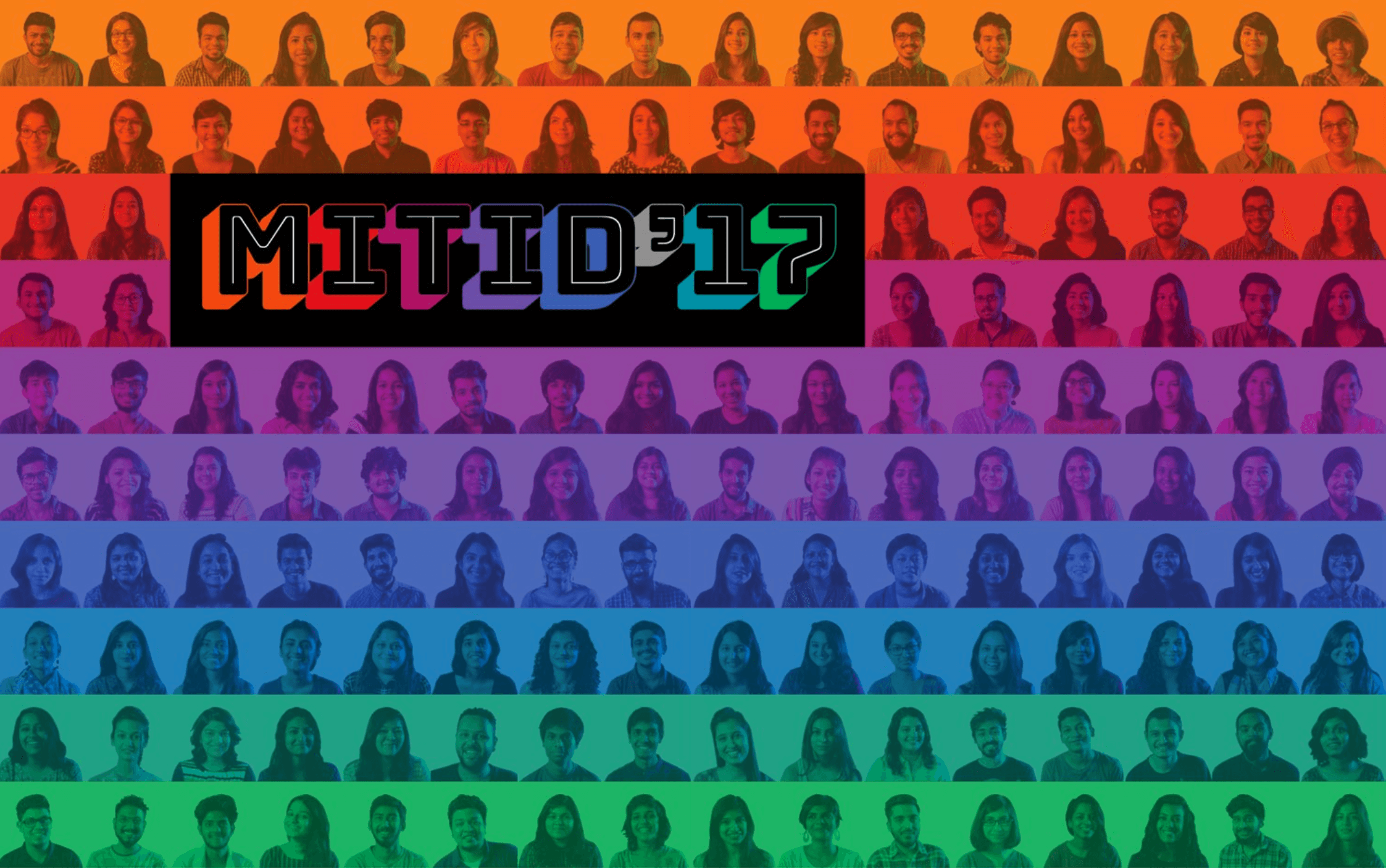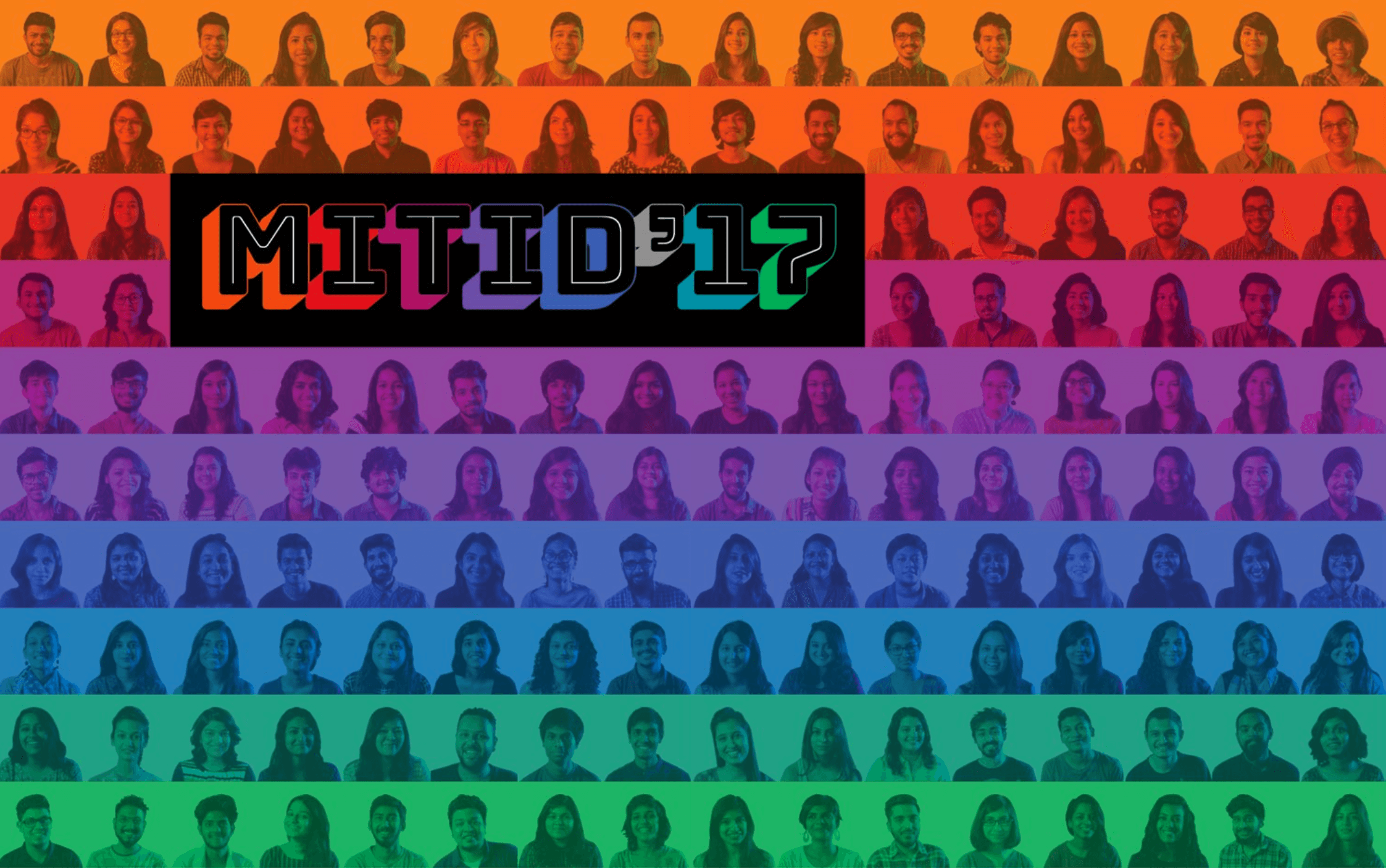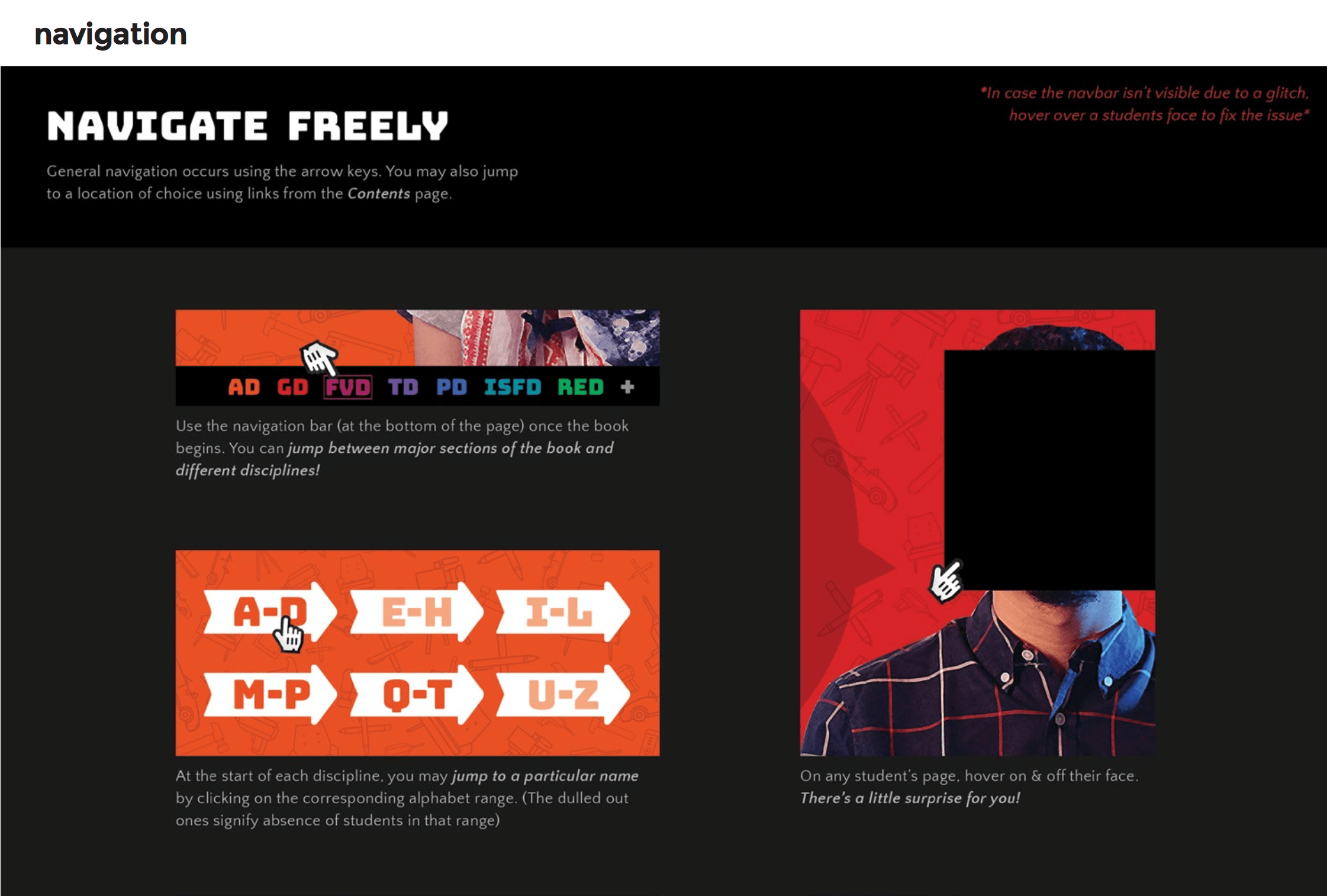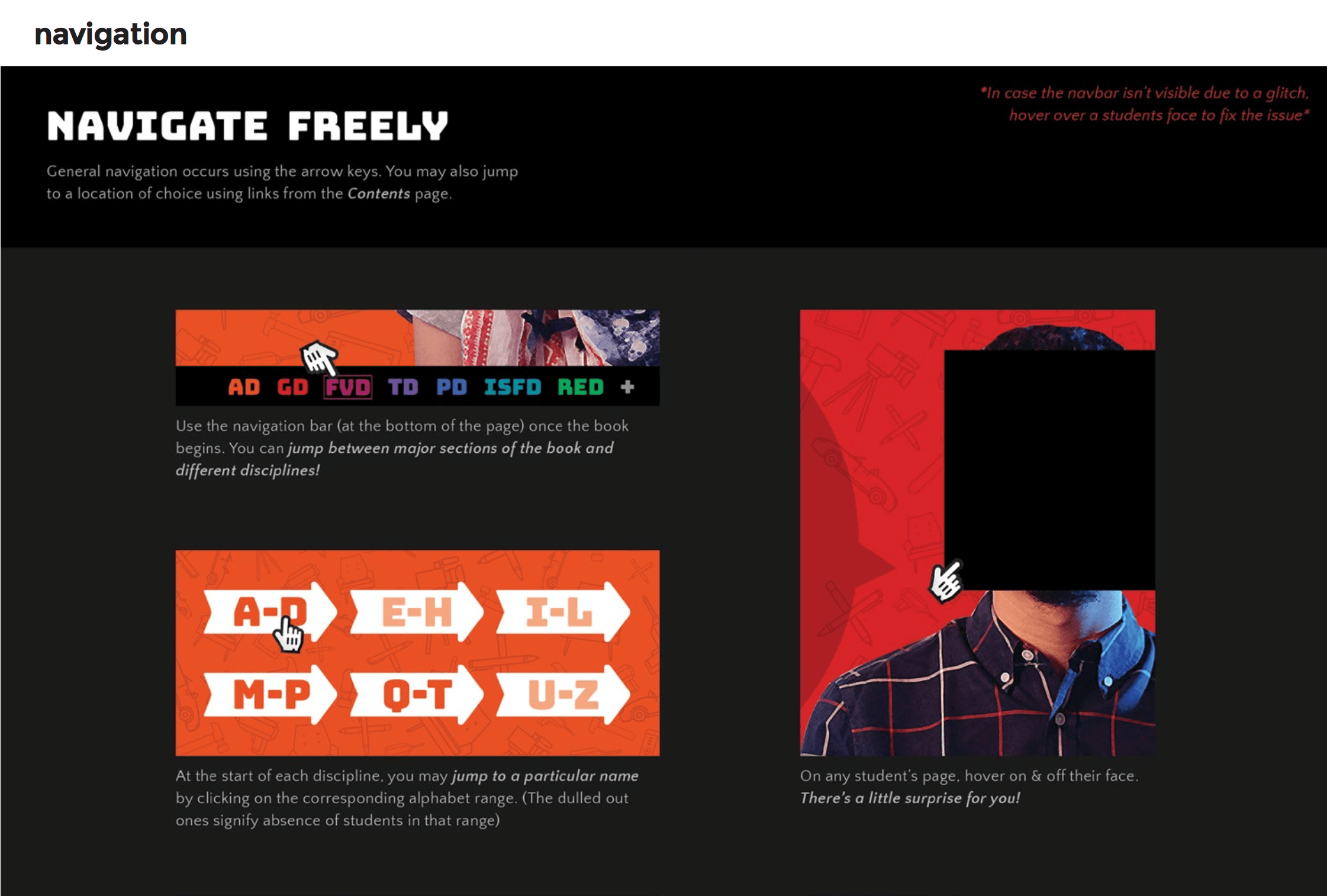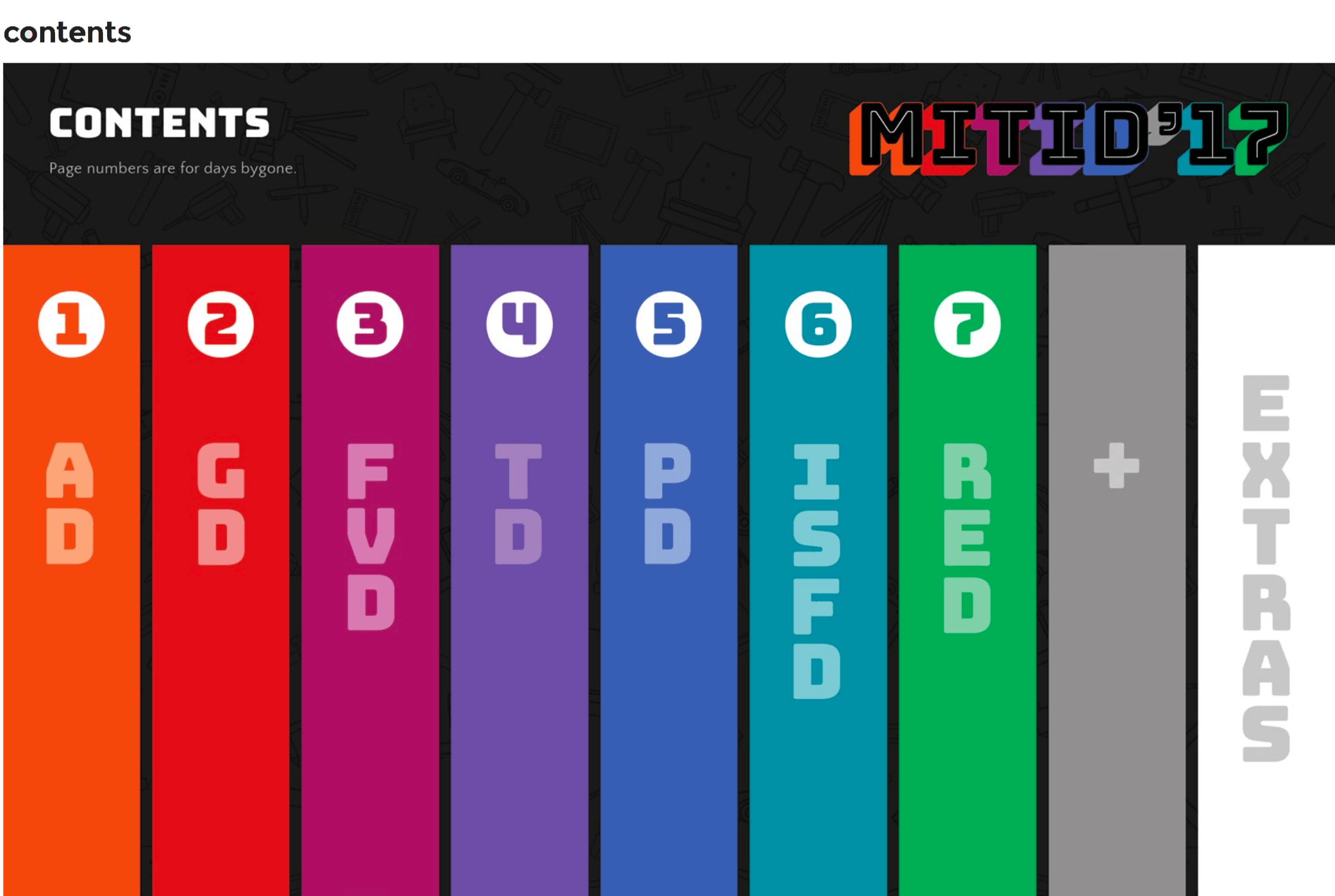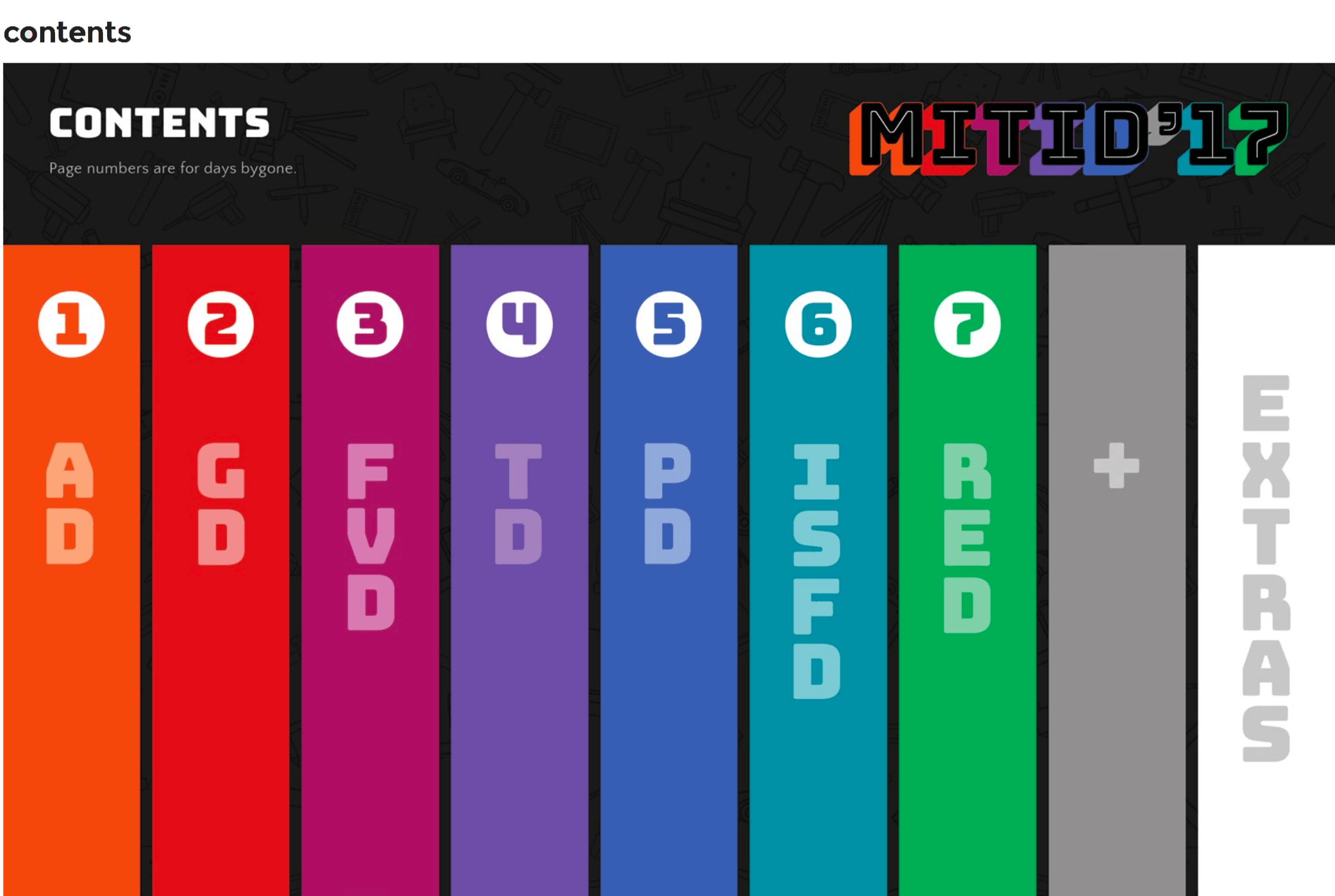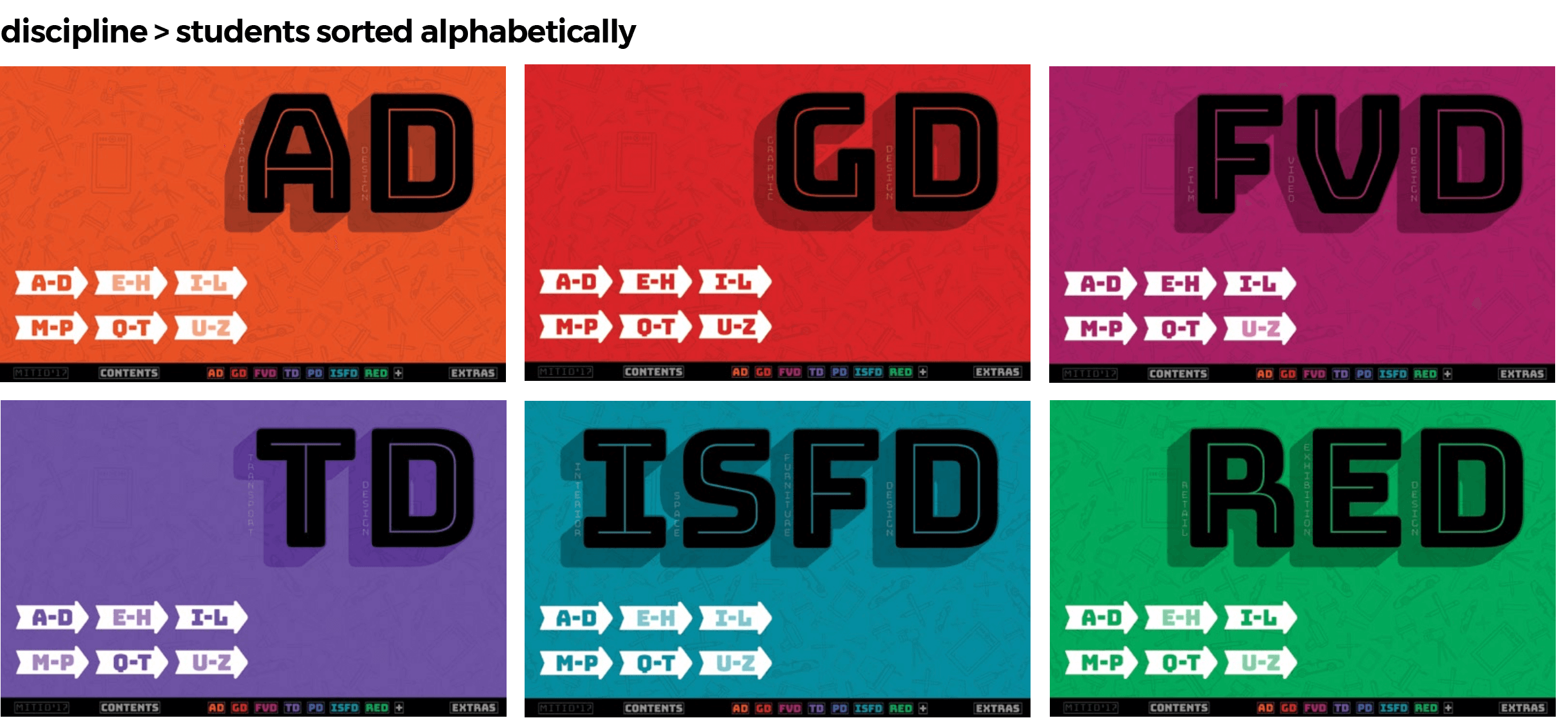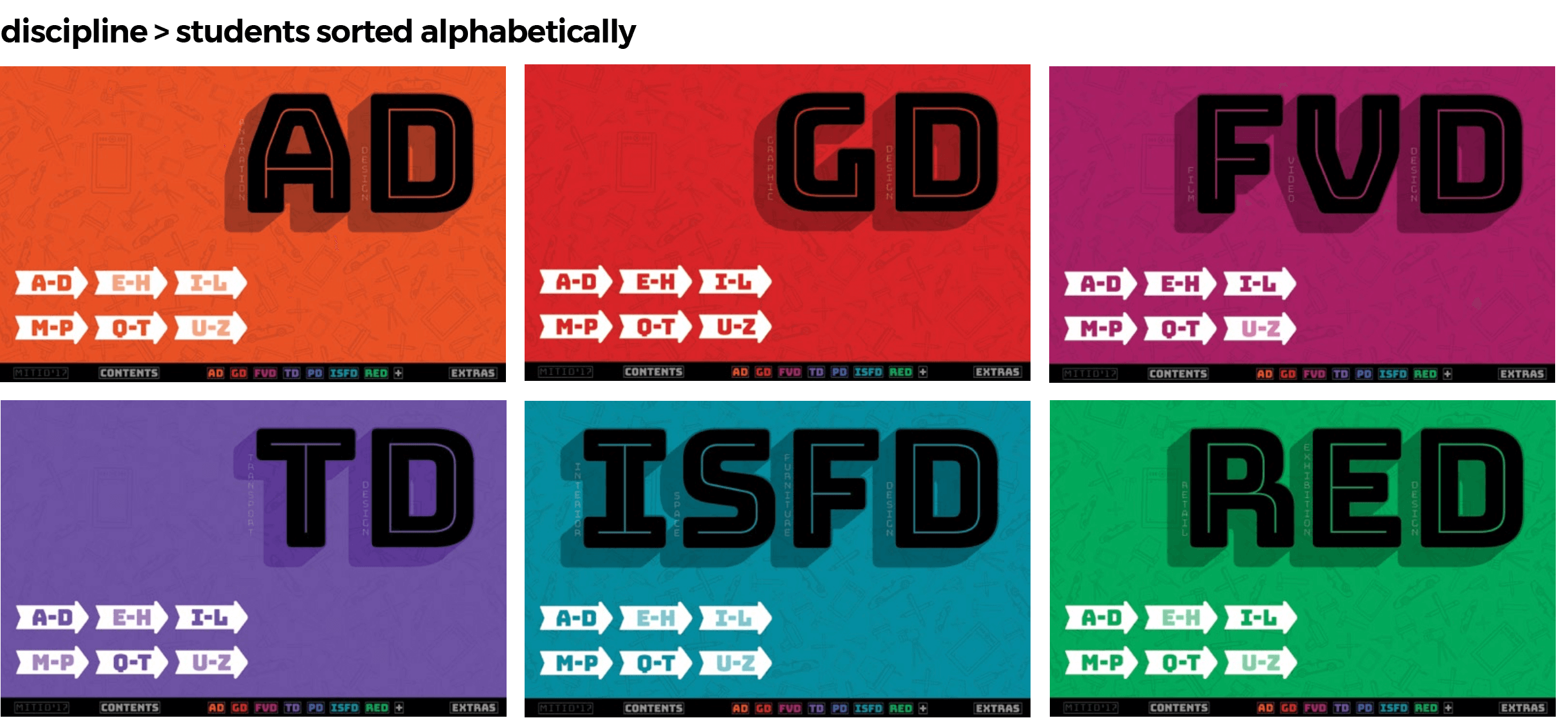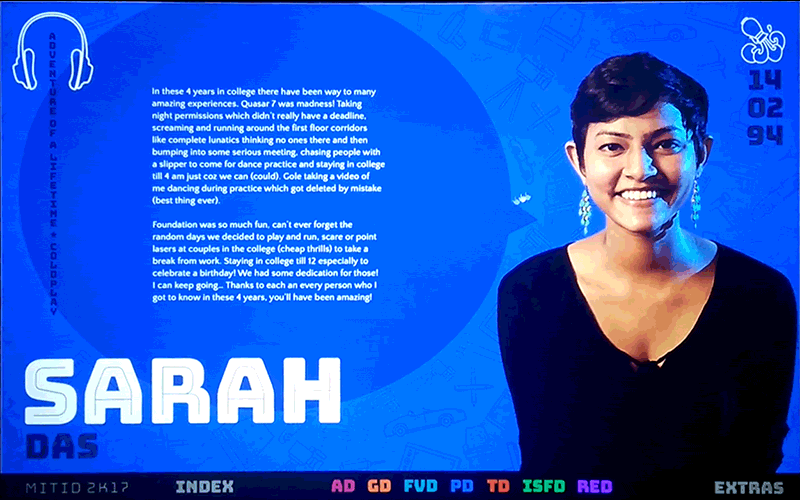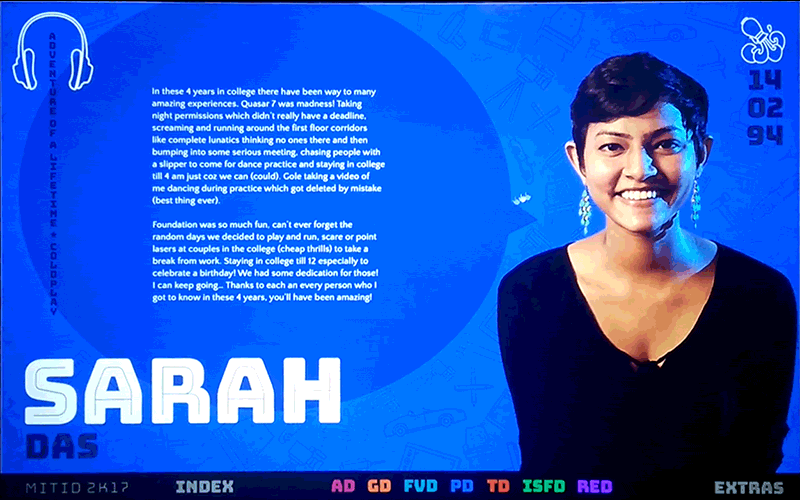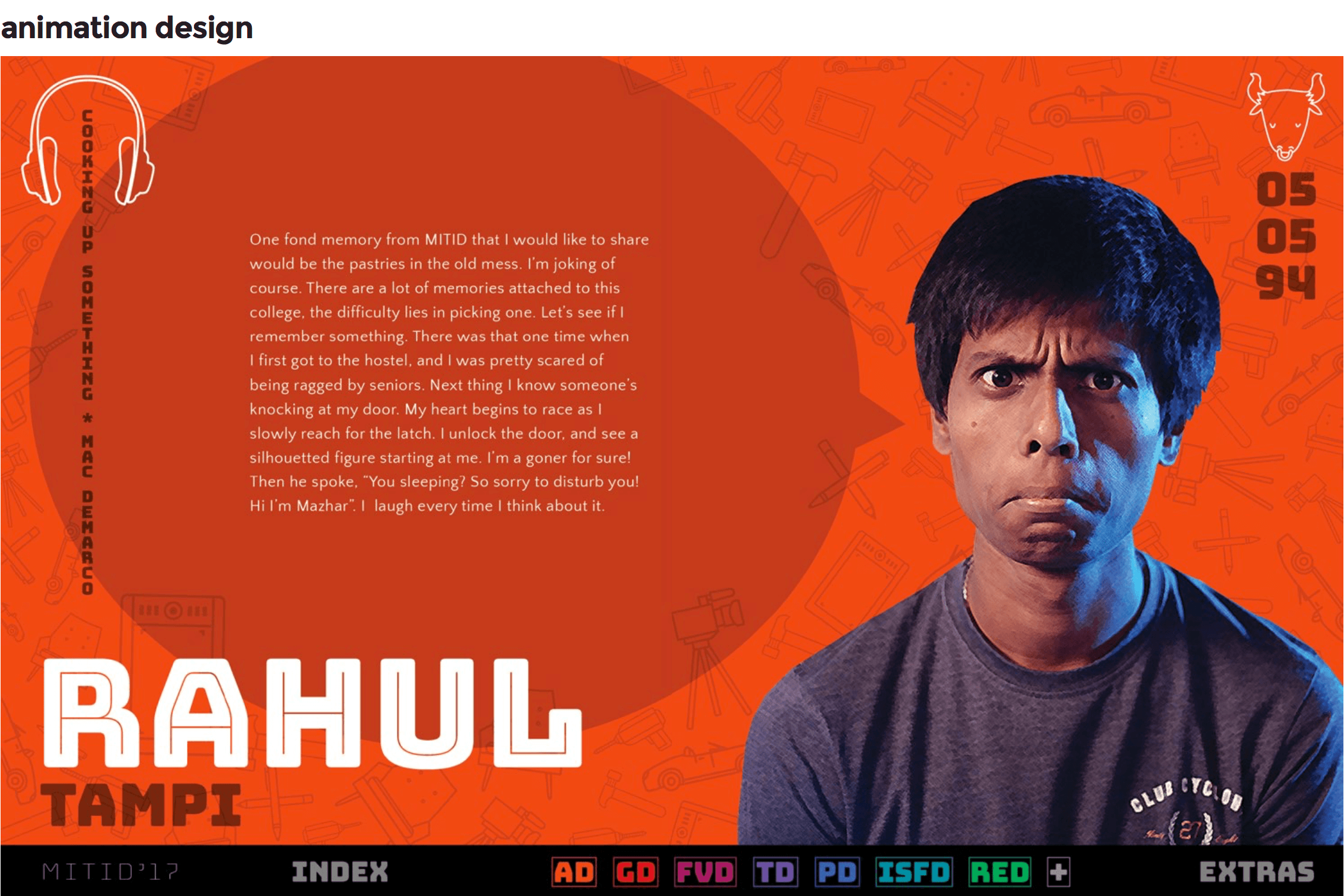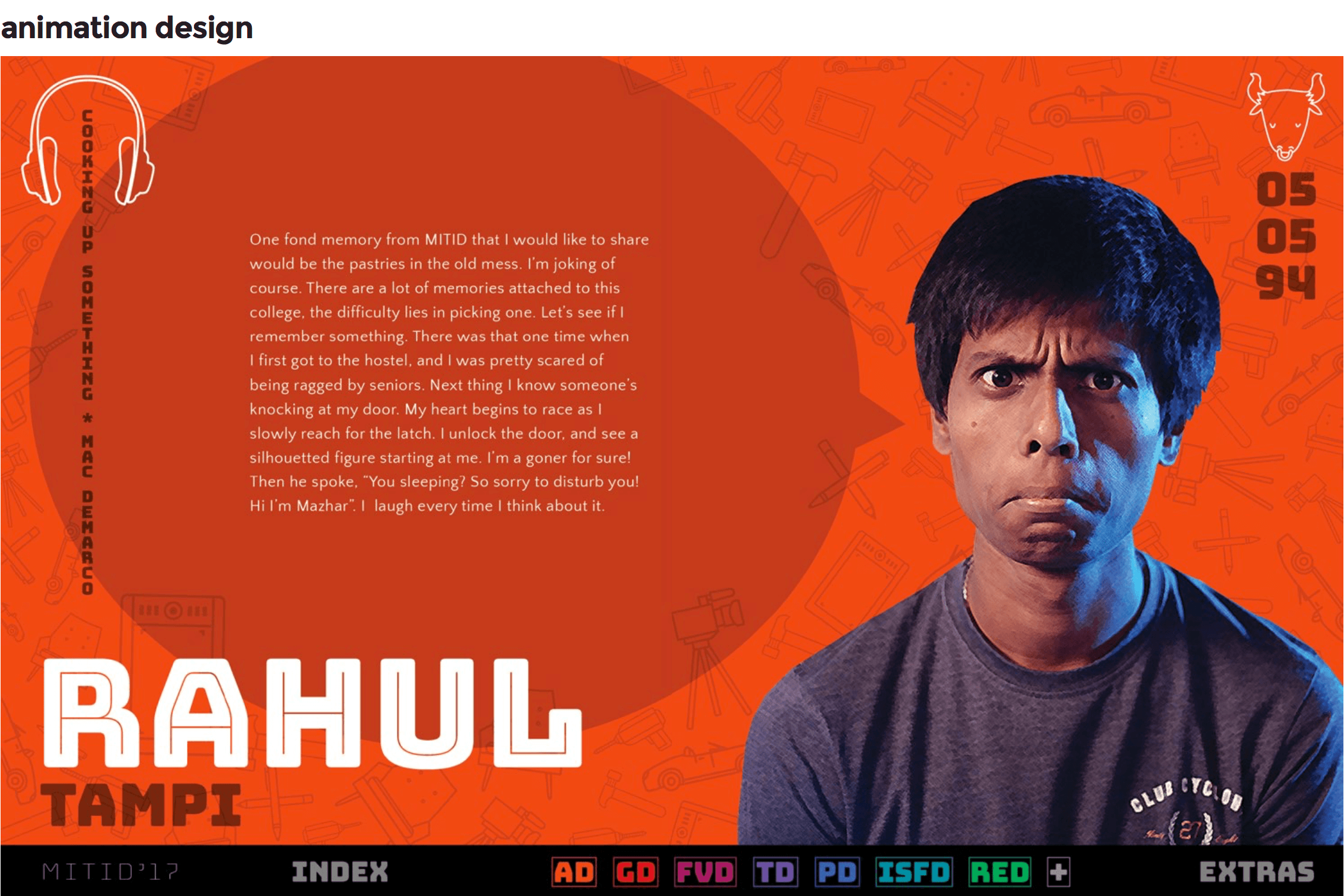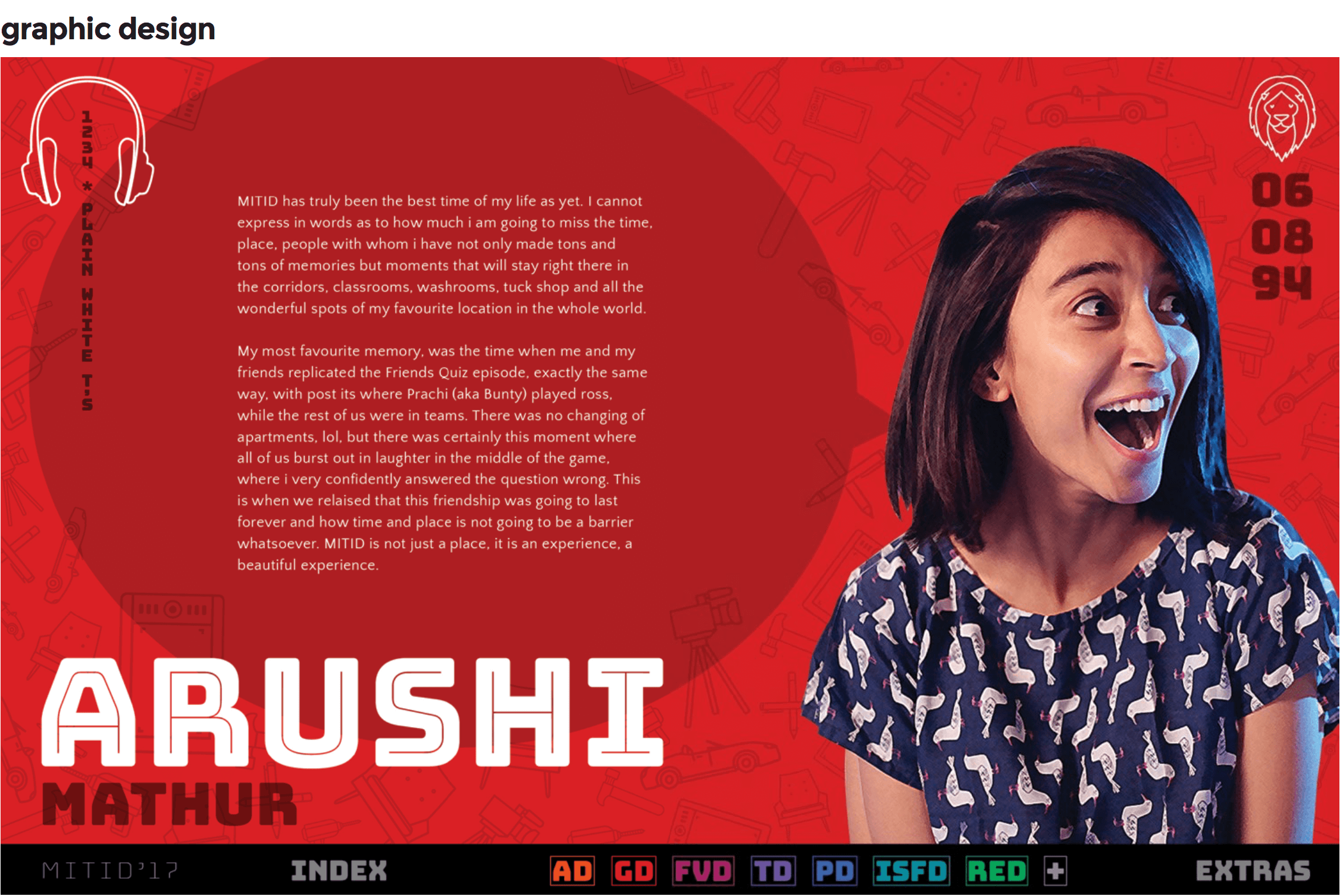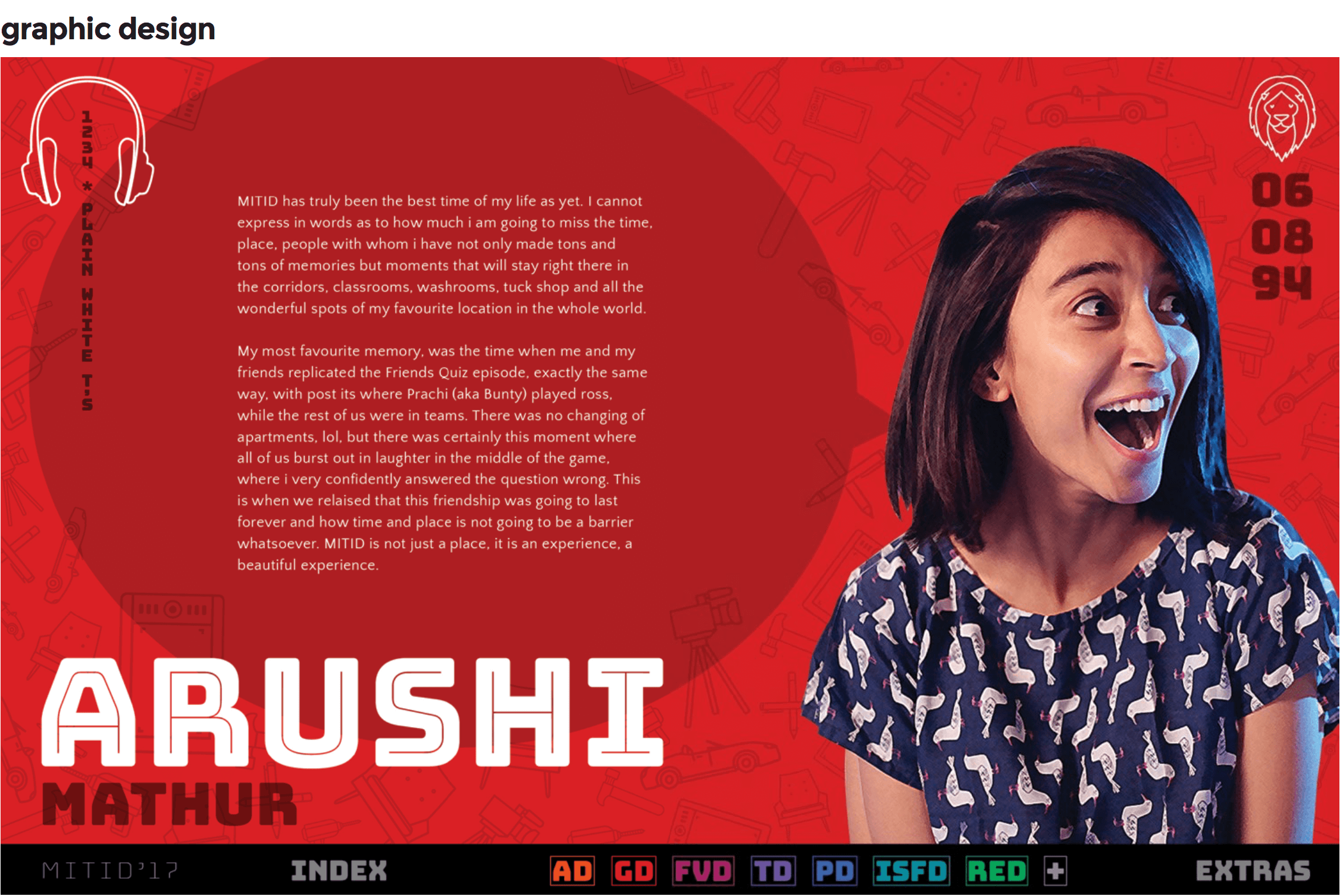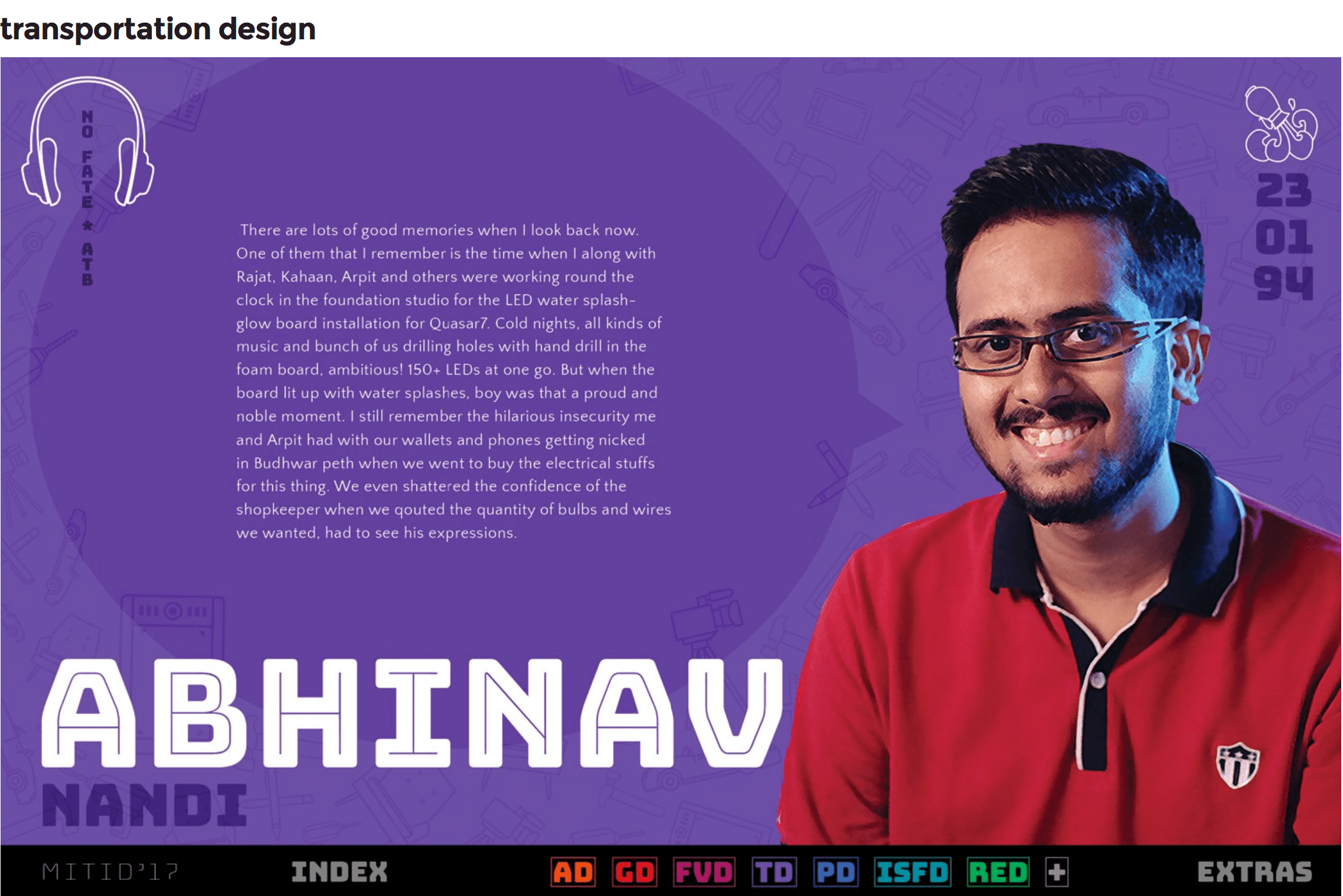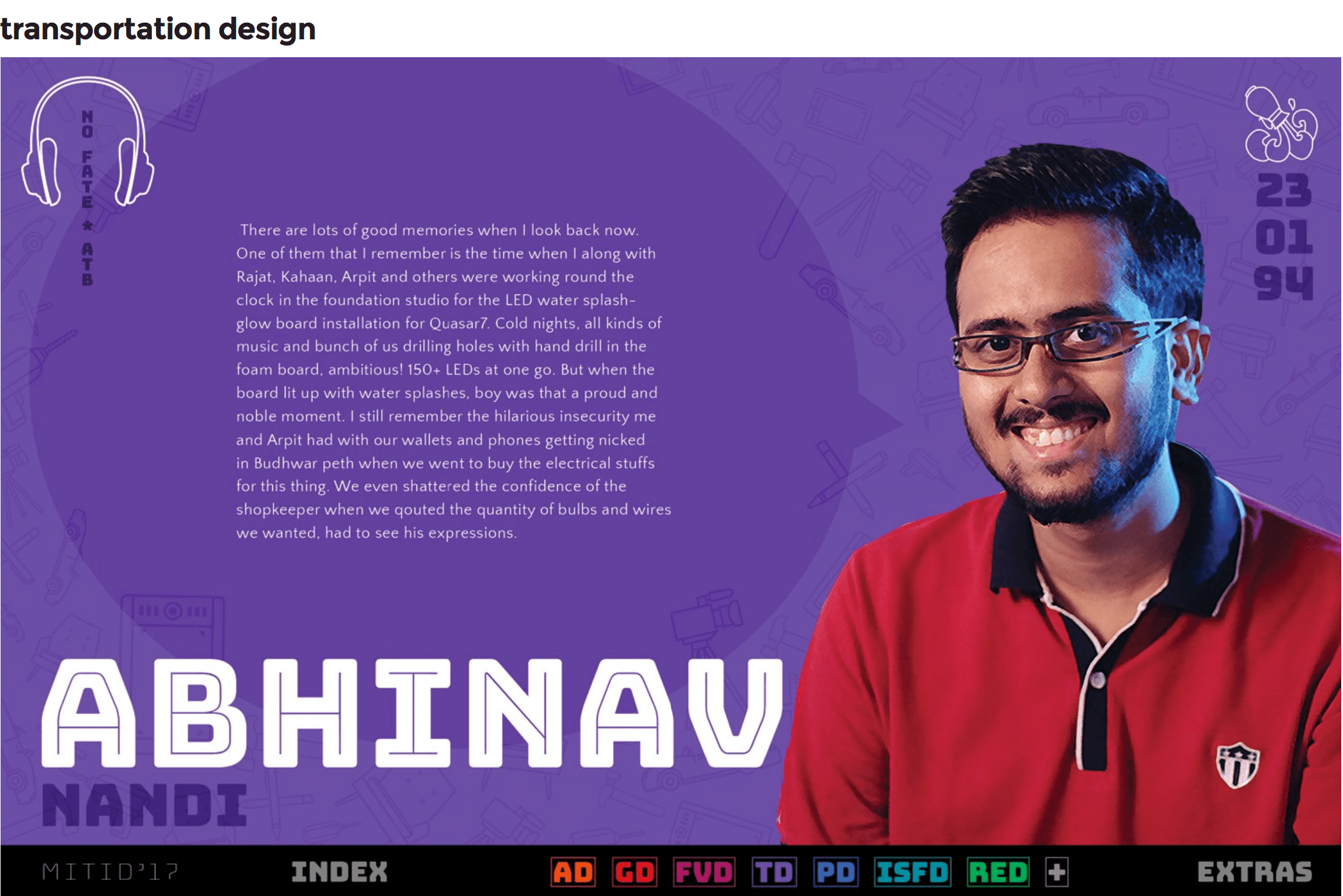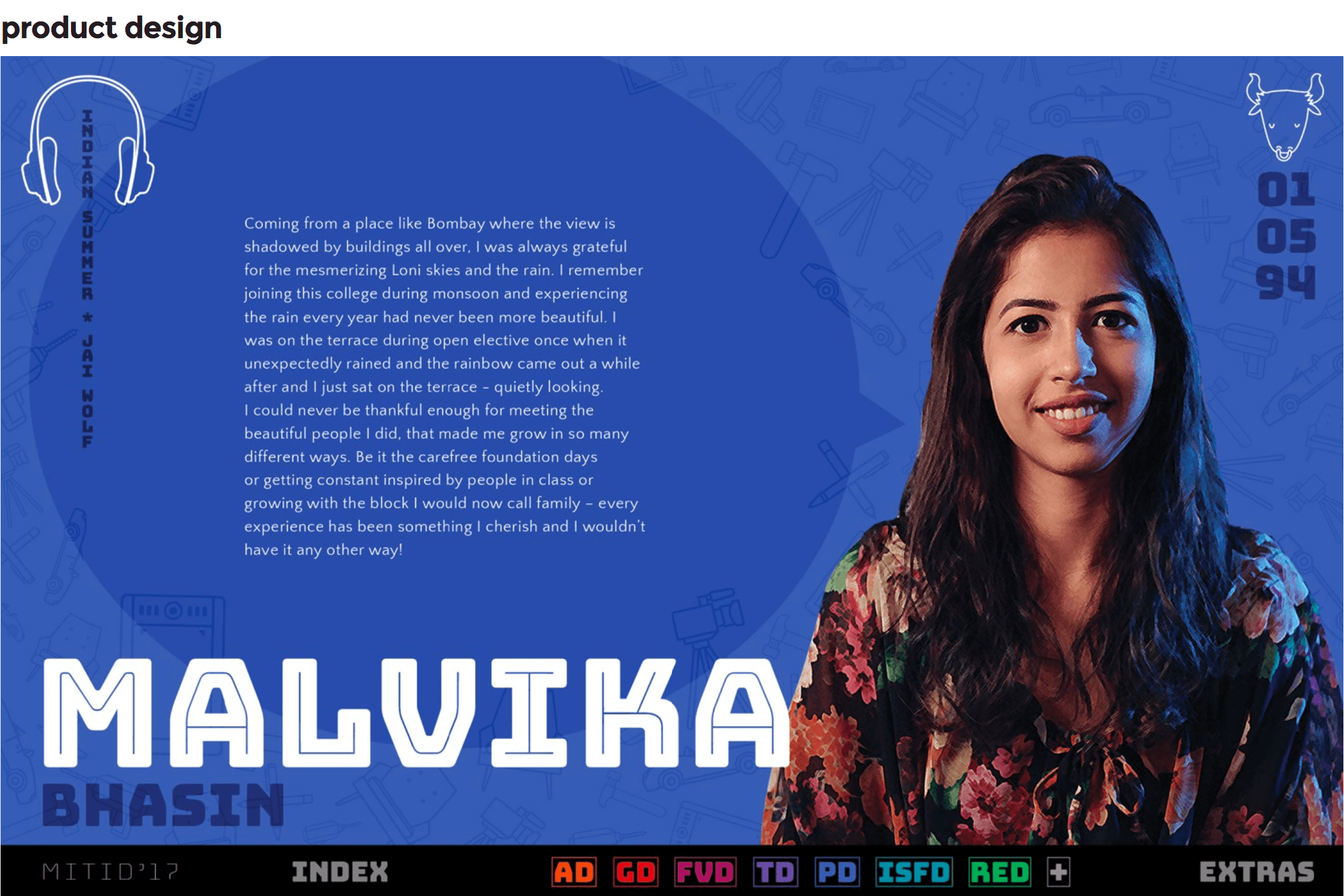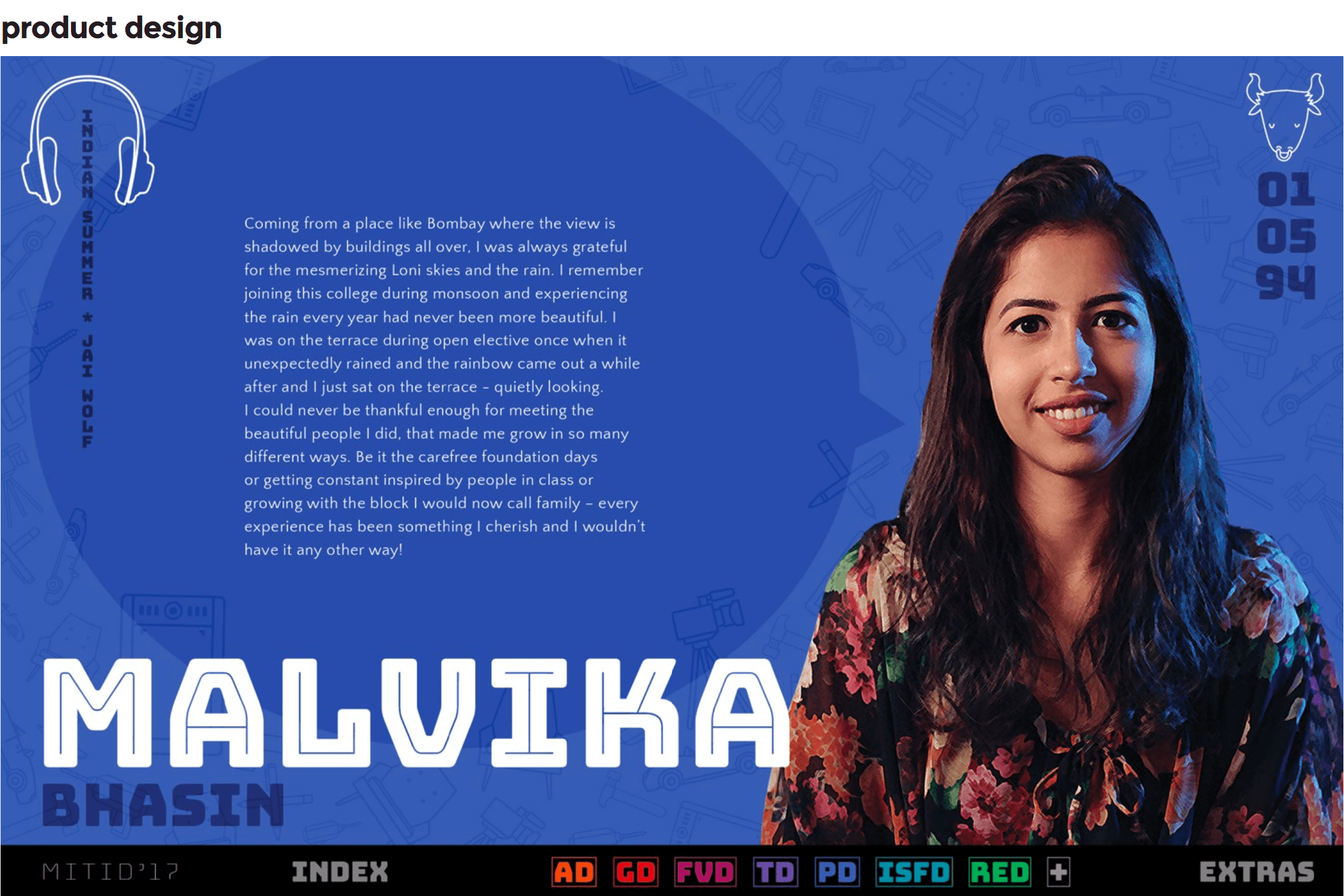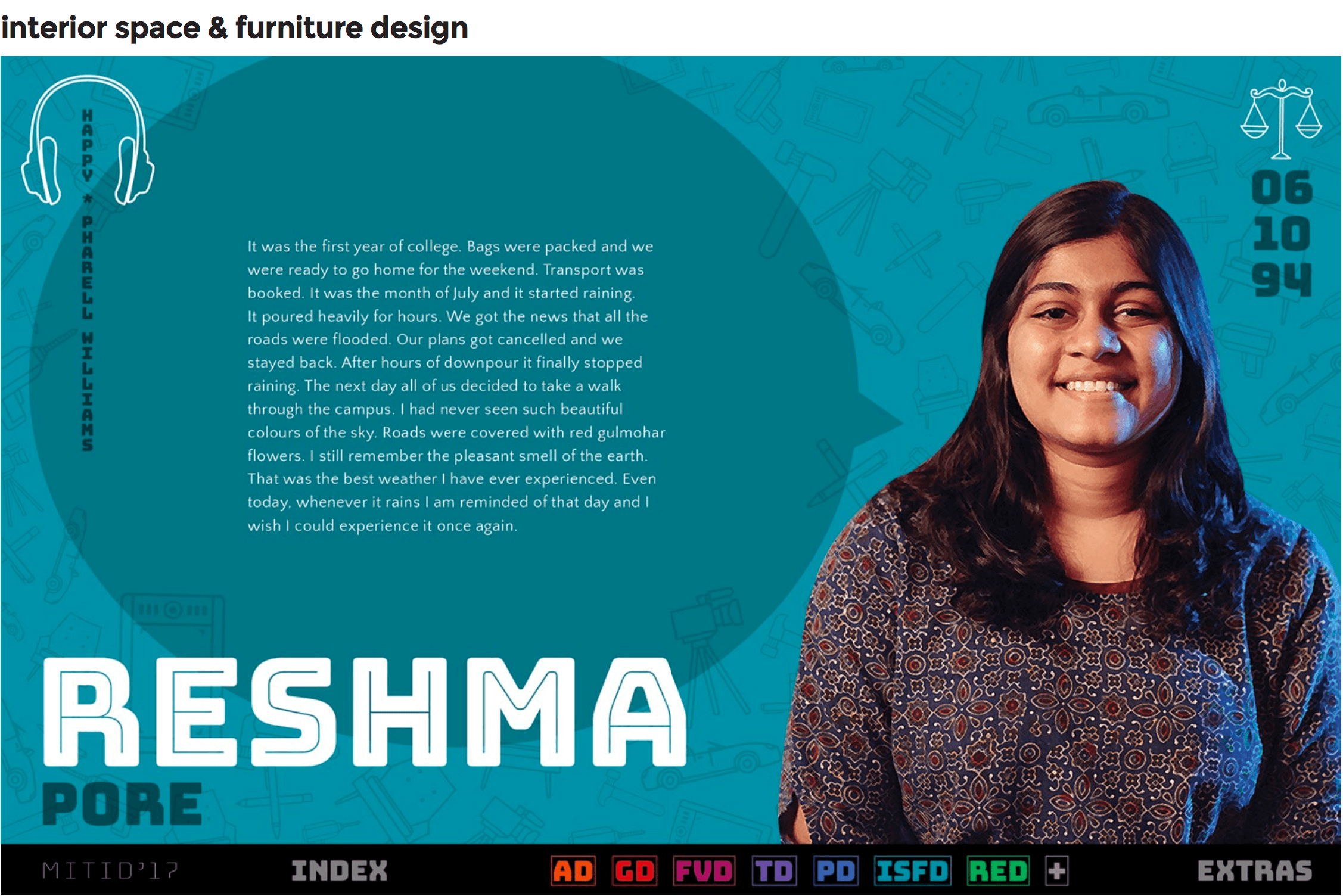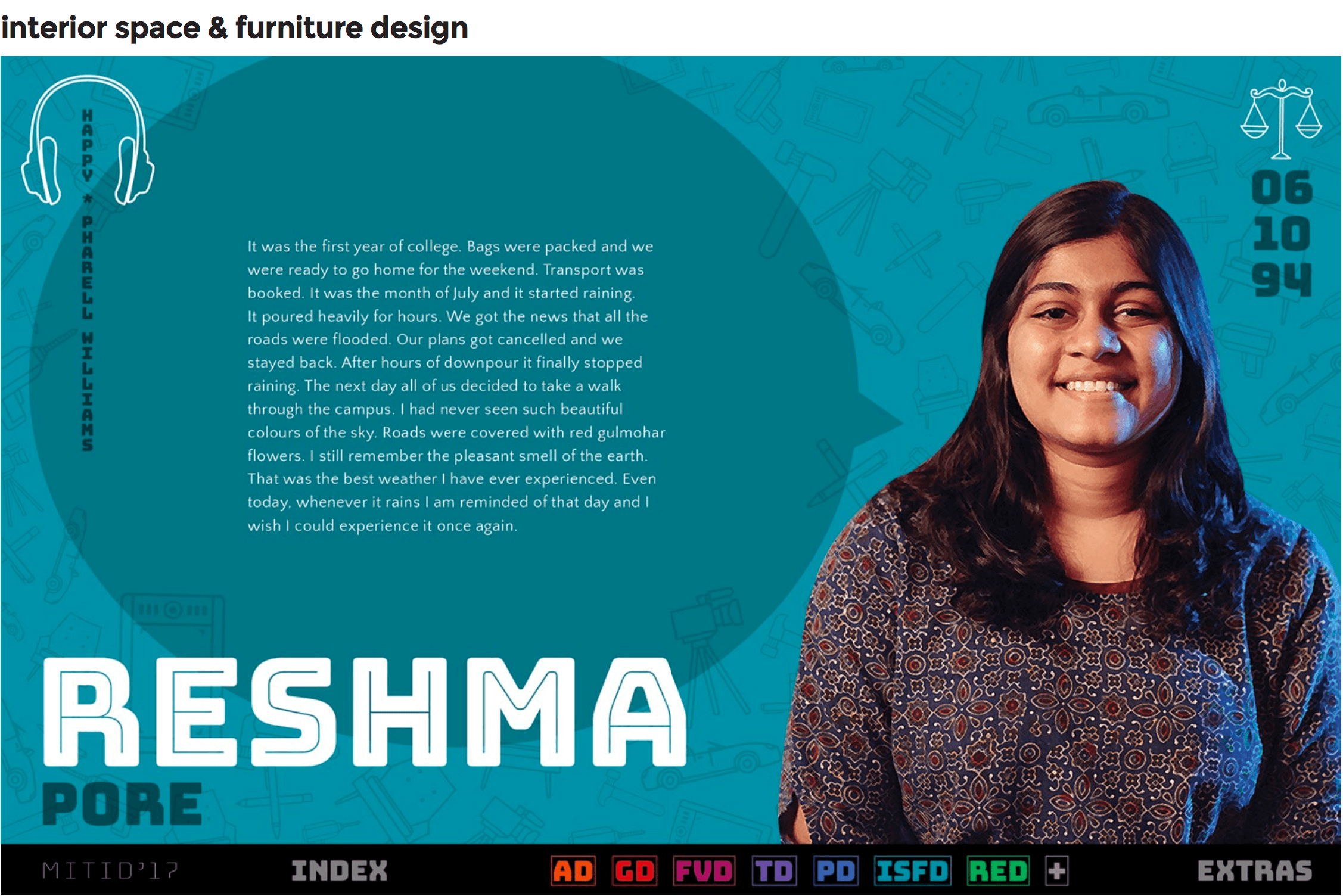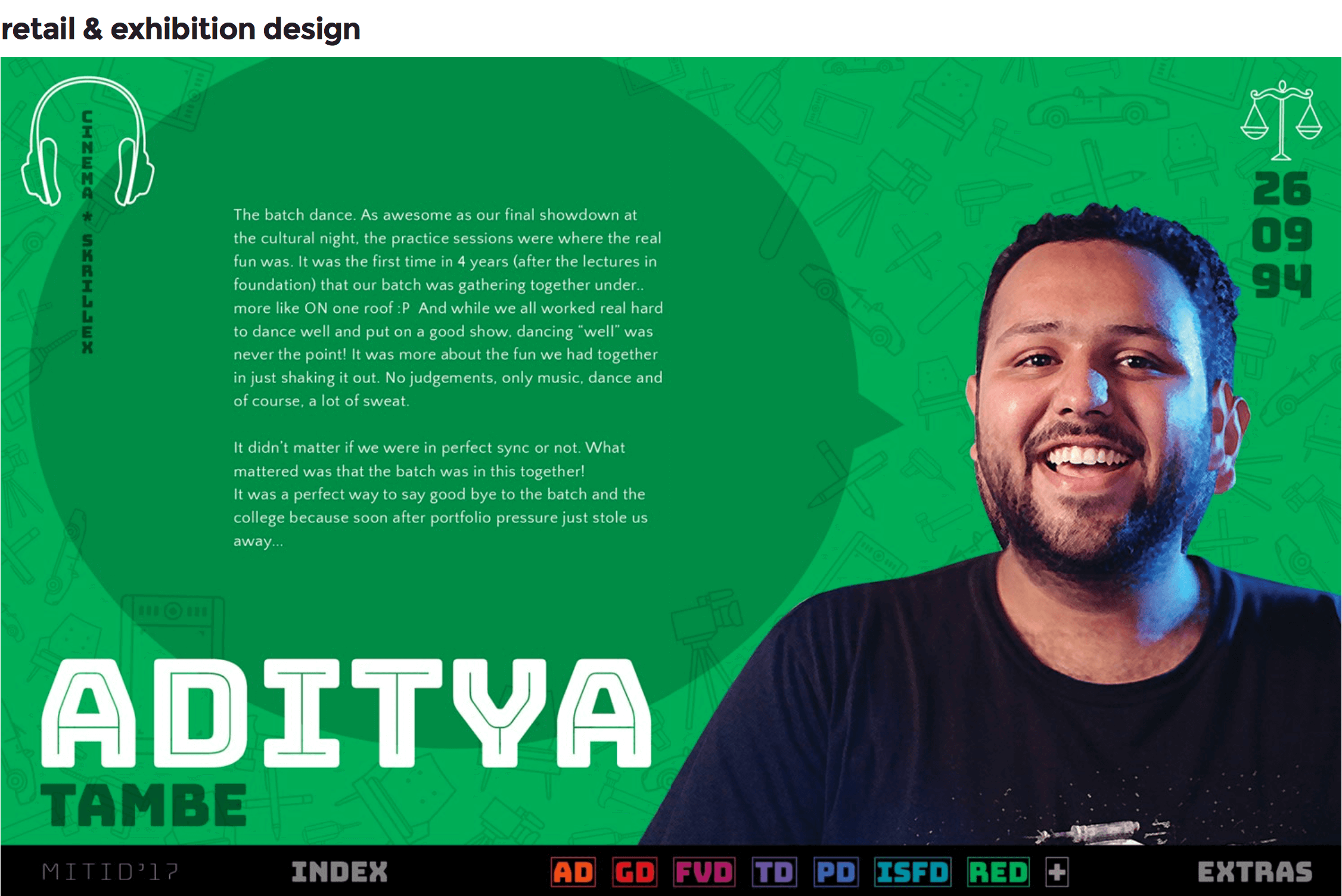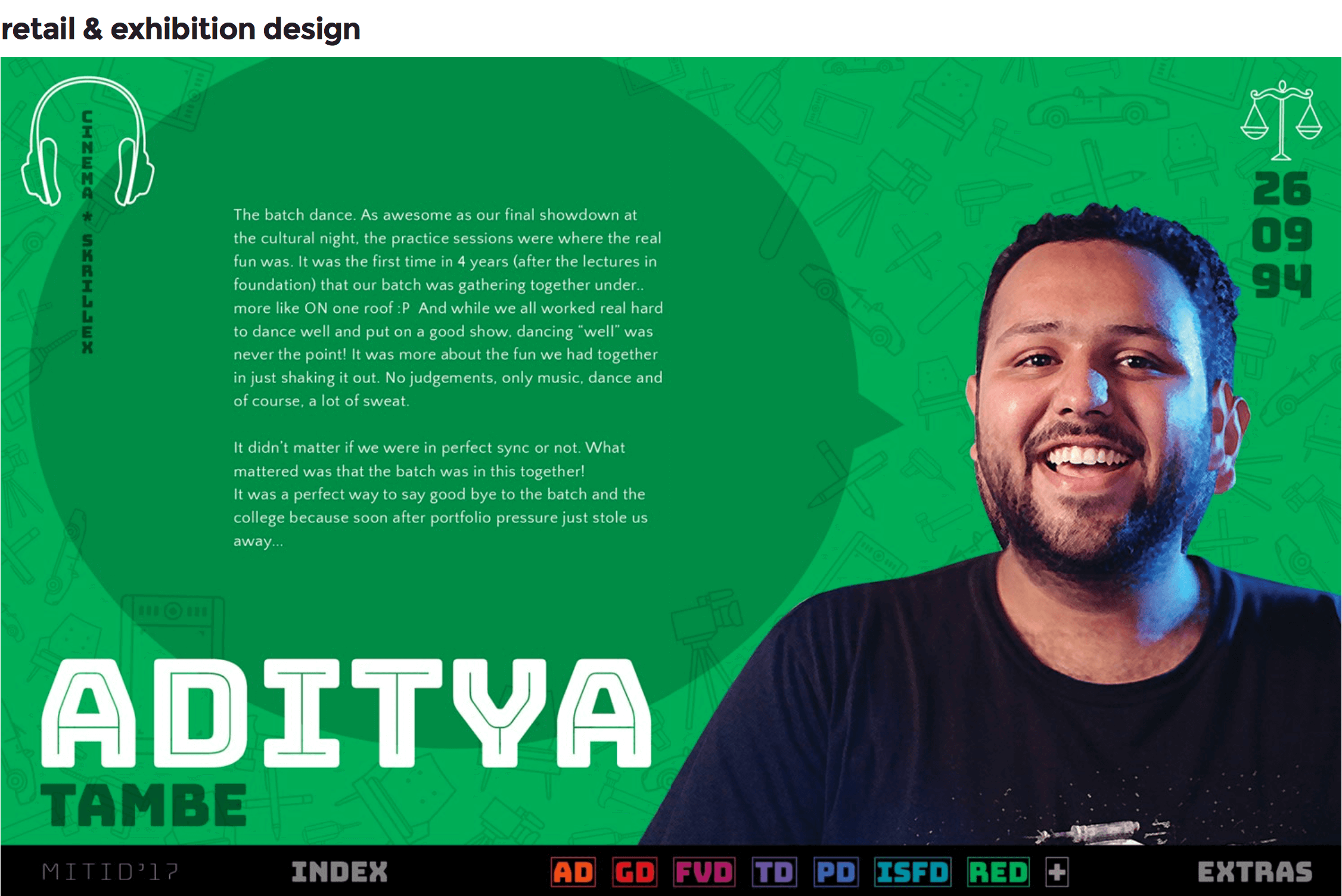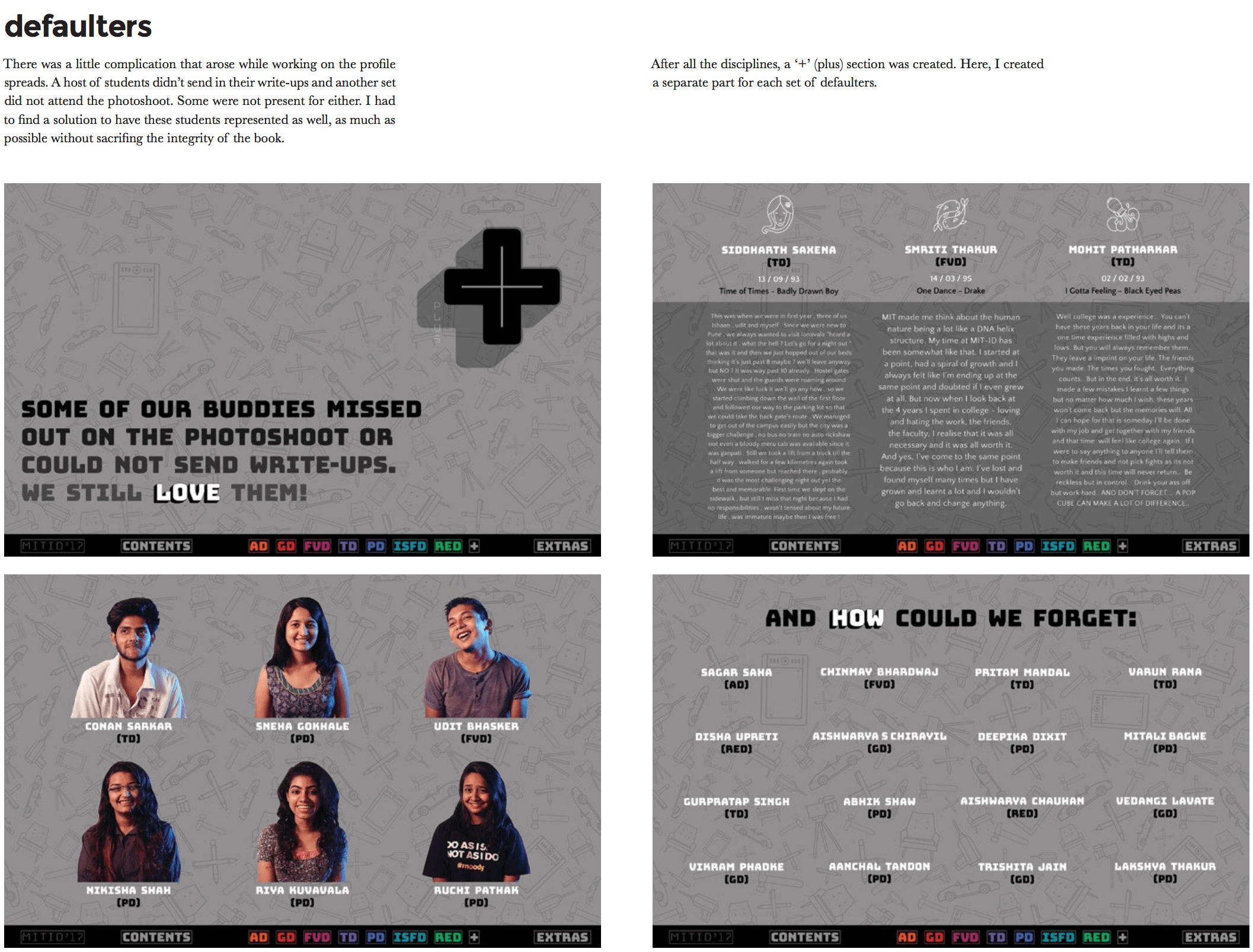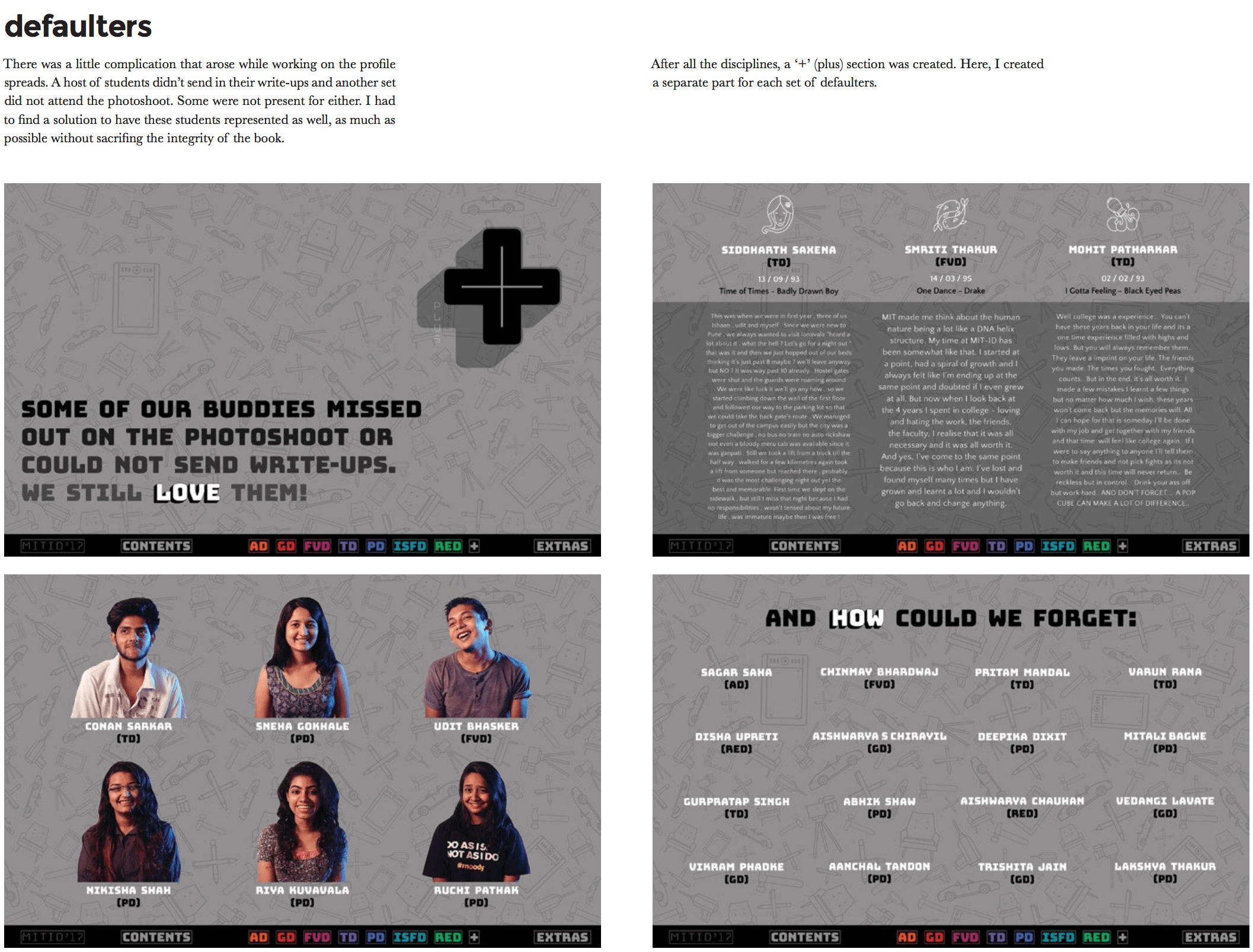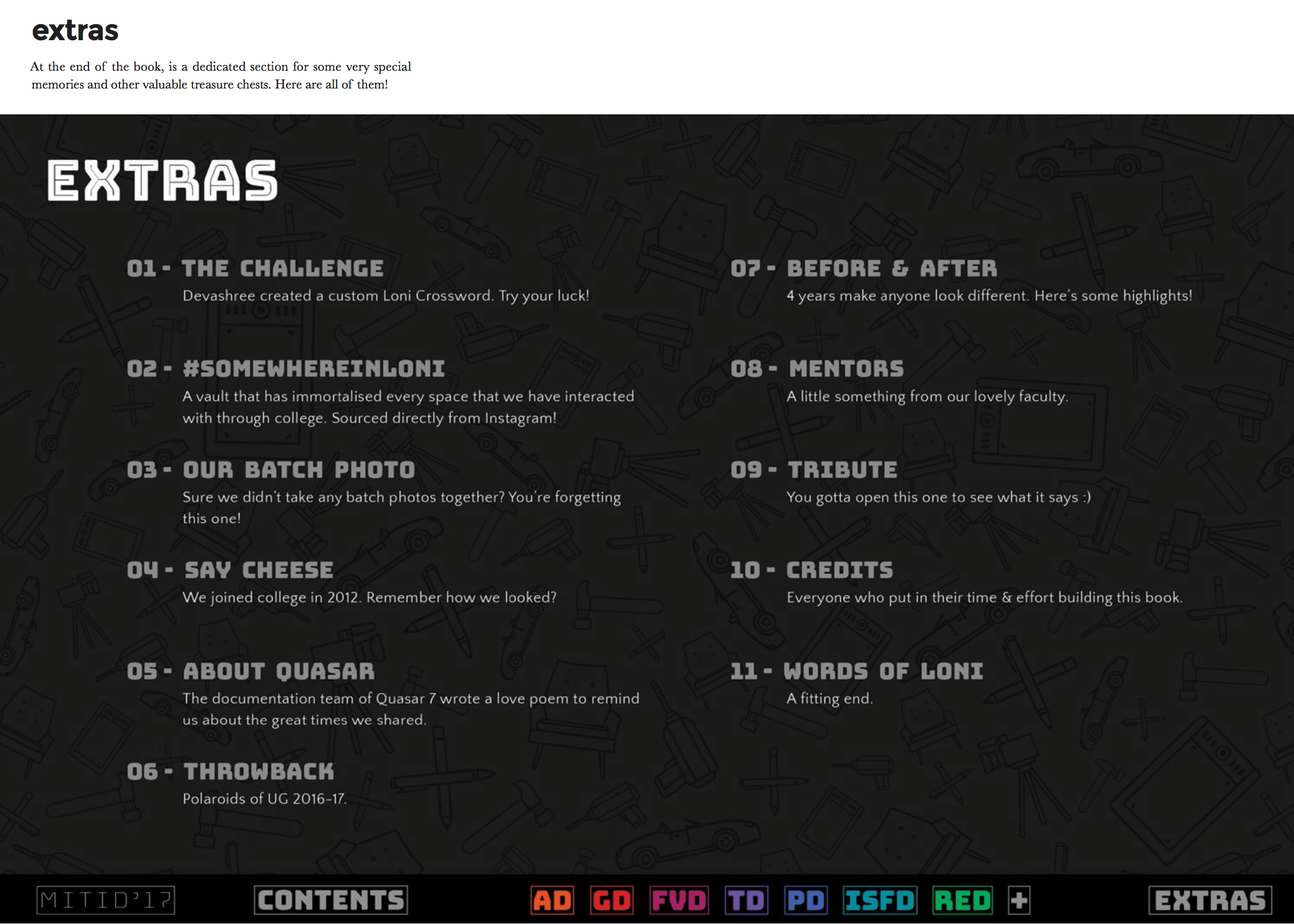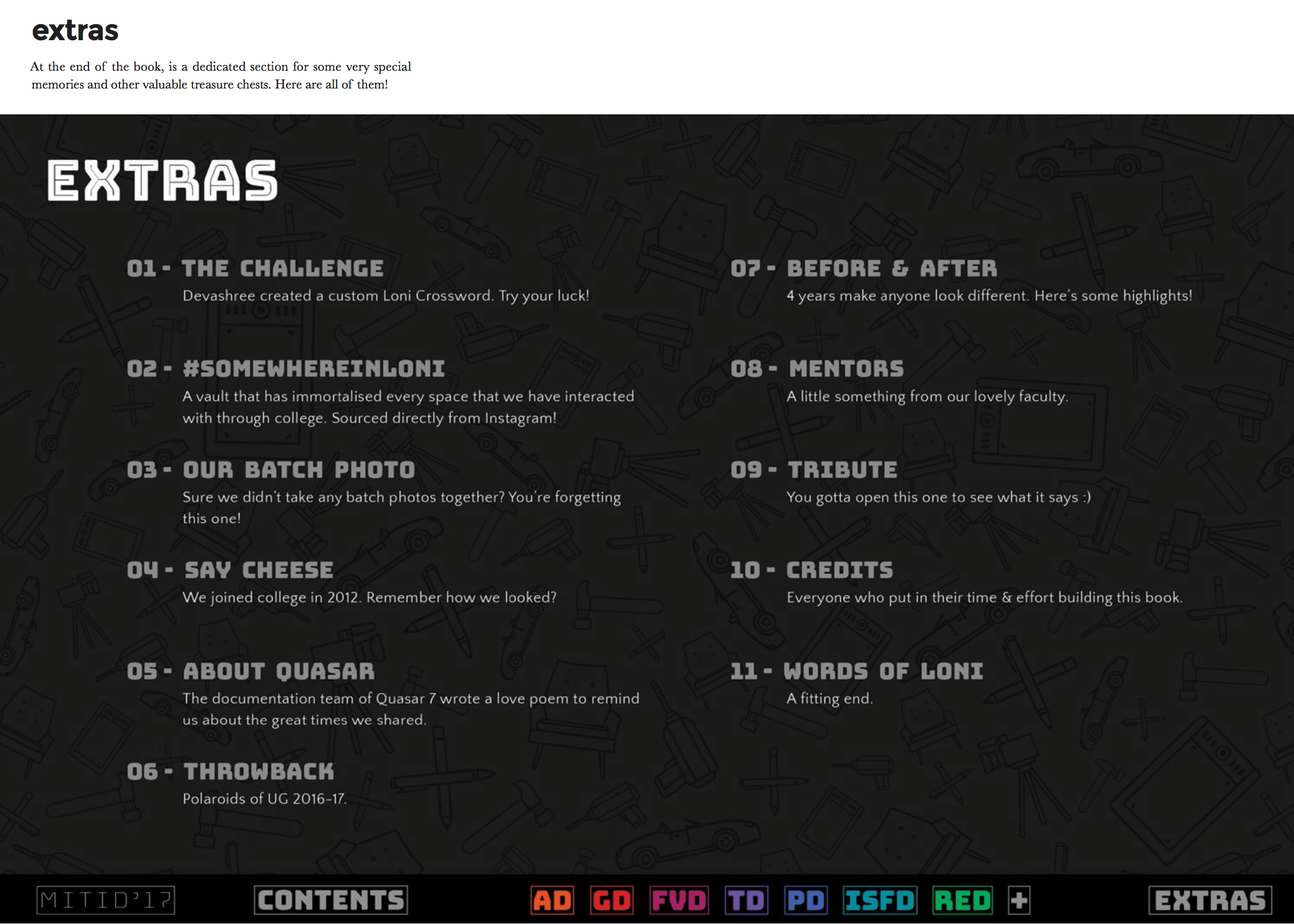 To view the 'Extras' section, or dive into more details of this project, check out the process document embedded at the start of this page. Cheers!