Akanksha: Aspiring Children
COPYWRITING
STRATEGY
CAMPAIGN
ART DIRECTION
ABOUT
This project was initiated by 5 of us, who wished to contribute to rural Indian society in a way that creates long term impact. Research was carried out all together at Theur, a small town in the state of Maharashtra. We visited Theur's two schools multiple times to understand the children and their environment.
INSIGHT
Students from middle grades and onwards in the secondary school have uncertainties about their future (for a multitude of reasons, detailed out in my project document below). This shakes their resolve and doesn't allow them to freely aspire towards their goals in life. A majority of students quit their studies after the 12th & take up mediocre or labour based careers.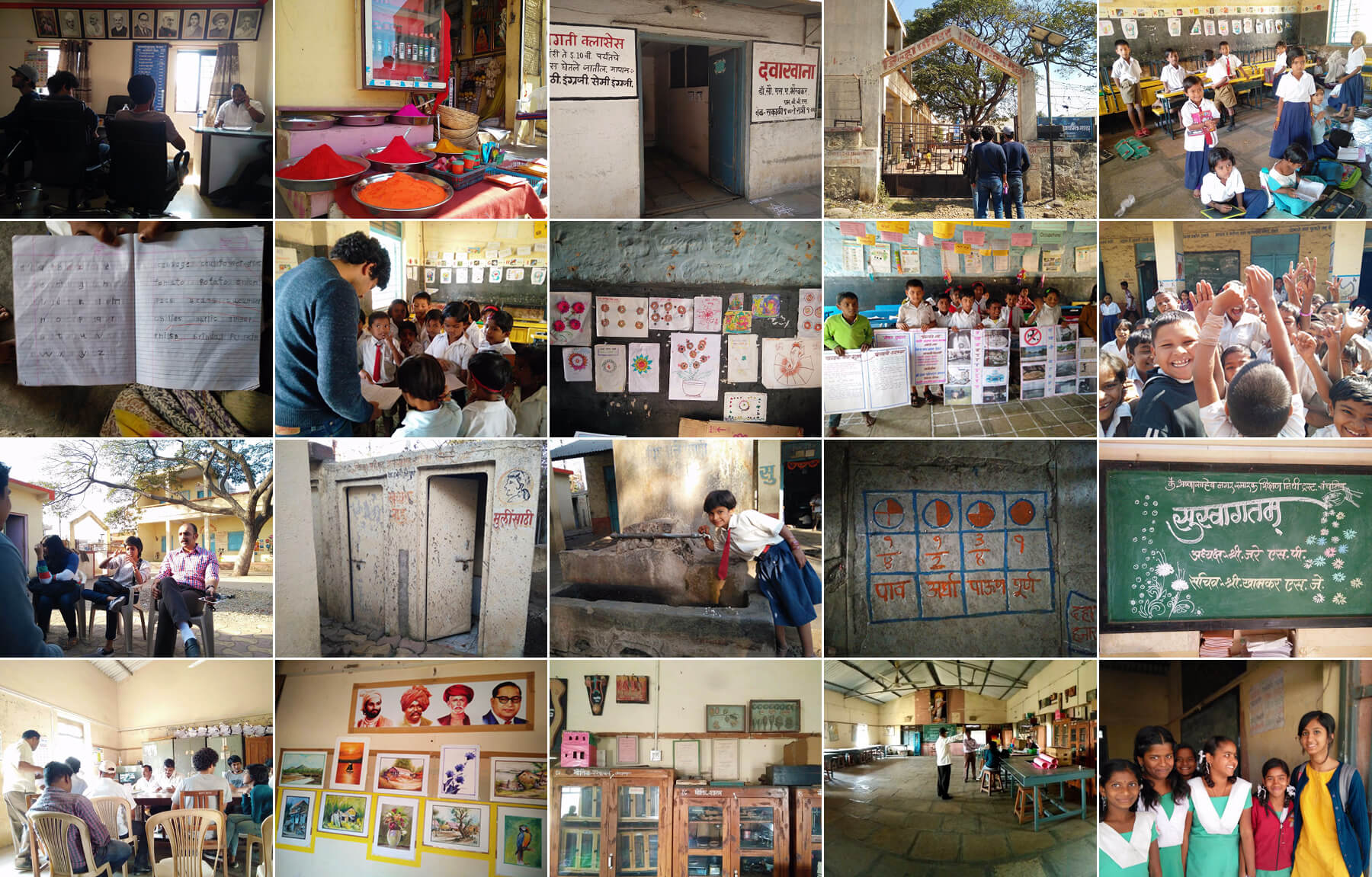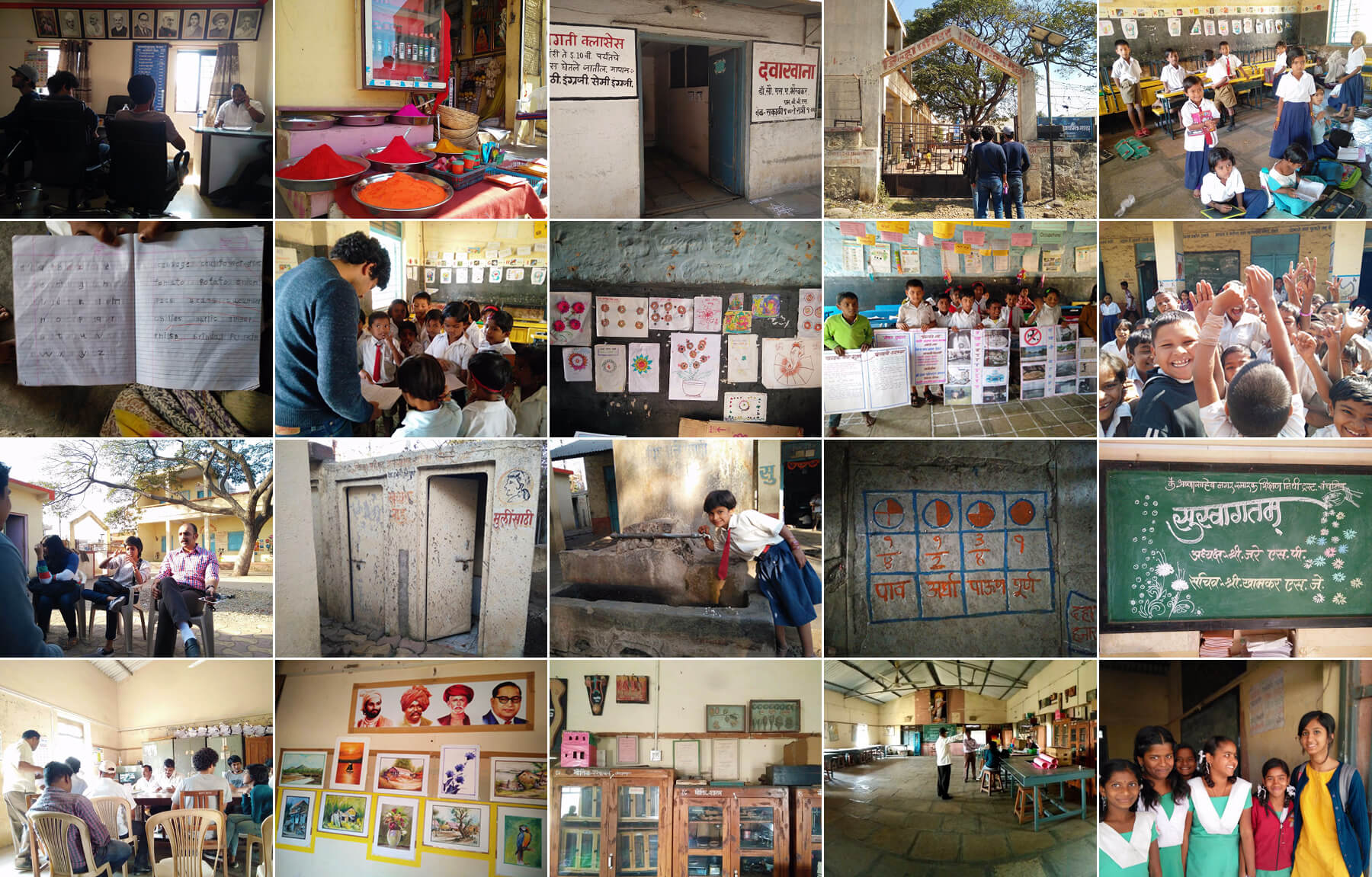 View research document Here.
SOLUTION
I formulated the idea to use 'Inspiration' as a tool to aspire the children. Moving ahead with this route had many possibilities with reference to execution. Eventually, it was decided to provide the children with role models- who had made the journey that we wanted to dream of! With a fair amount of research, I narrowed down to five such individuals. Each has a unique story and has created completely different impact within the country.
LONG TERM STRATEGY
1. Organise a campaign to bring students of the village to listen to our role models' life stories.
2. Find a viable partner for support. (Akanksha, an NGO that works towards children education)
3. Akanksha can then guide students with personal and professional development.
4. Find investors to raise funds via a website, and personal communication.

(This project only covers the campaign design.)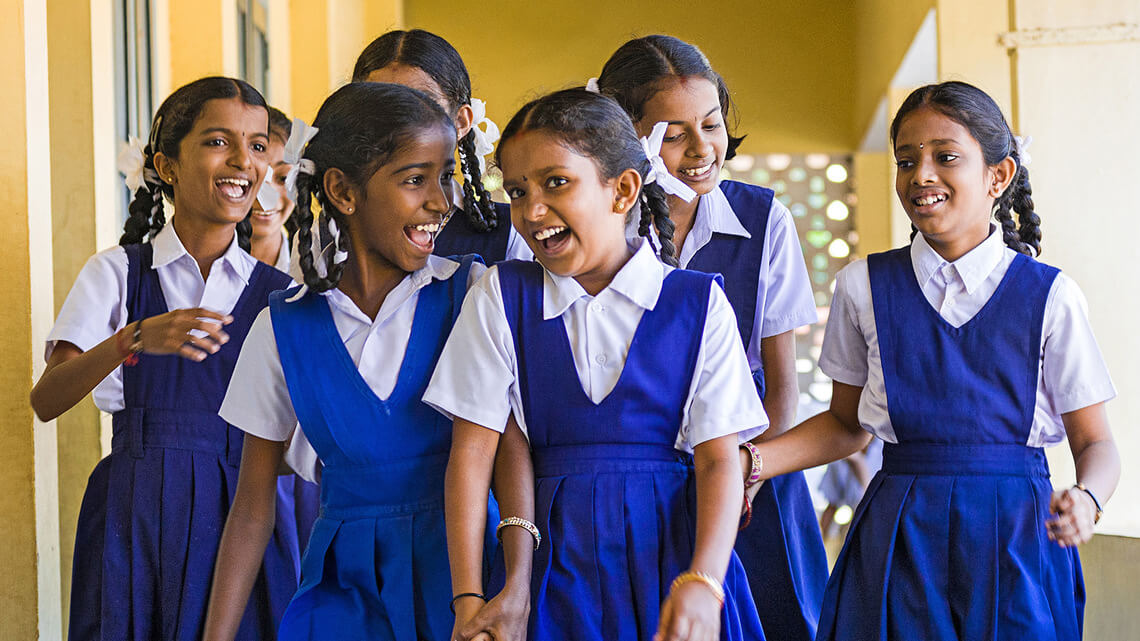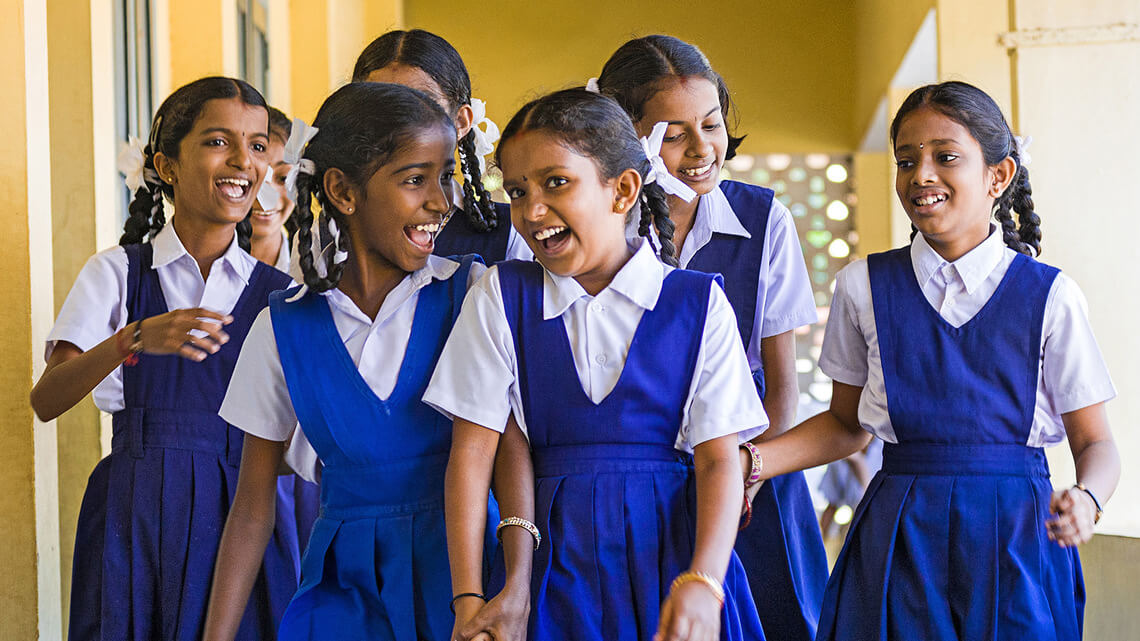 From a long list of Indians exemplifying a positive contribution to society and success from a humble background, the following five seemed to be the most iconic, diverse: (Left to right)
1. Dhirubhai Ambani - Businessman - Founder of Reliance Industries; listed in the top 10 of Forbes 500 world companies in 2012.
2. Asha Bhosle - Singer - 'Nightingale of India', most recorded music artist ever by Guiness Book of World Records in 2011.
3. APJ Abdul Kalam - Scientist - 'Missile Man of India' title for developing missiles and defence systems, 11th President of India.
4. Kalpana Chawla - Astronaut - First woman of Indian origin in space, died in 2003 with 7-man crew in Space Shuttle Columbia disaster.
5. Varghese Kurien - Social Entrepreneur - Ran 'Operation Flood' which made India the world's largest milk producer.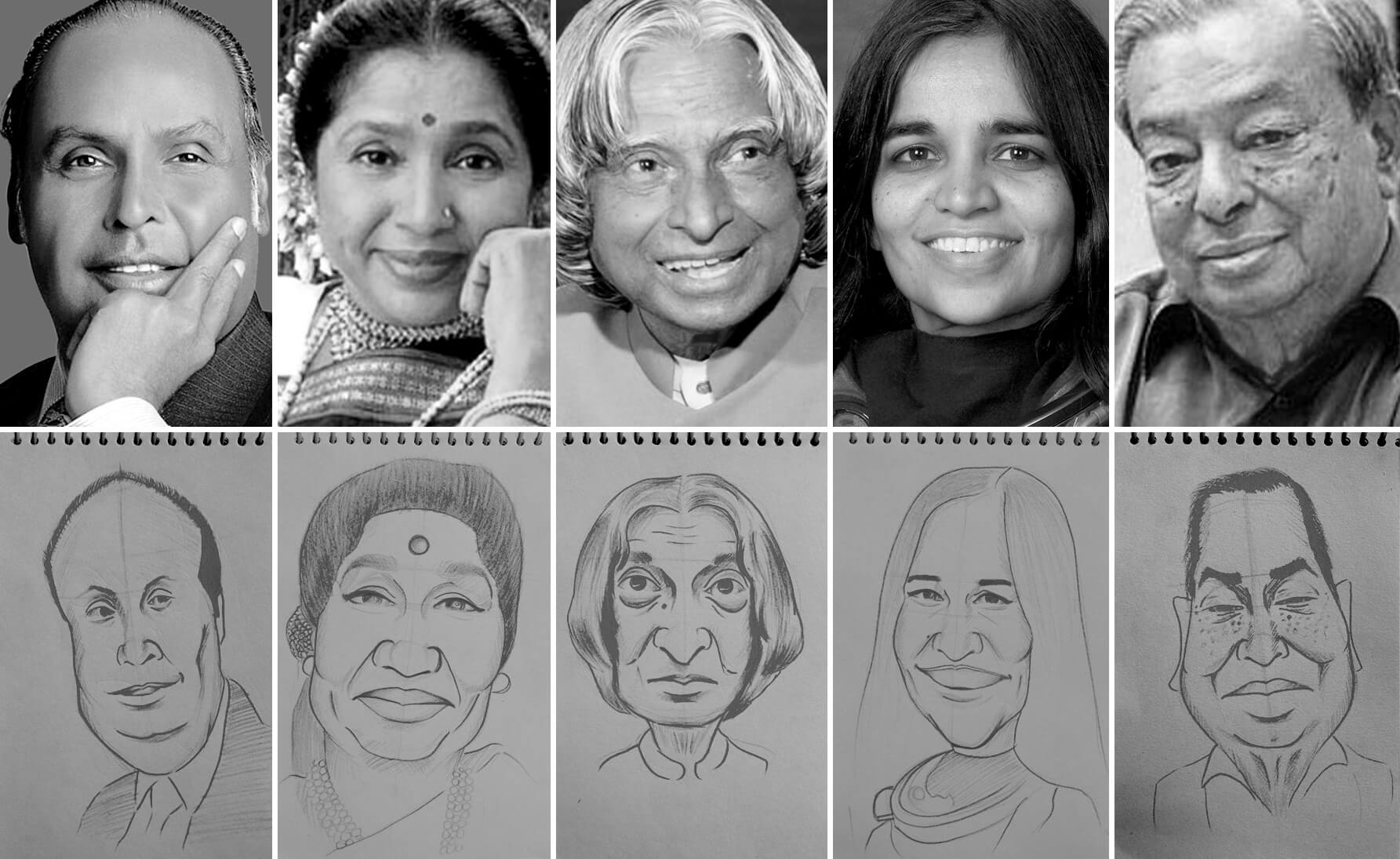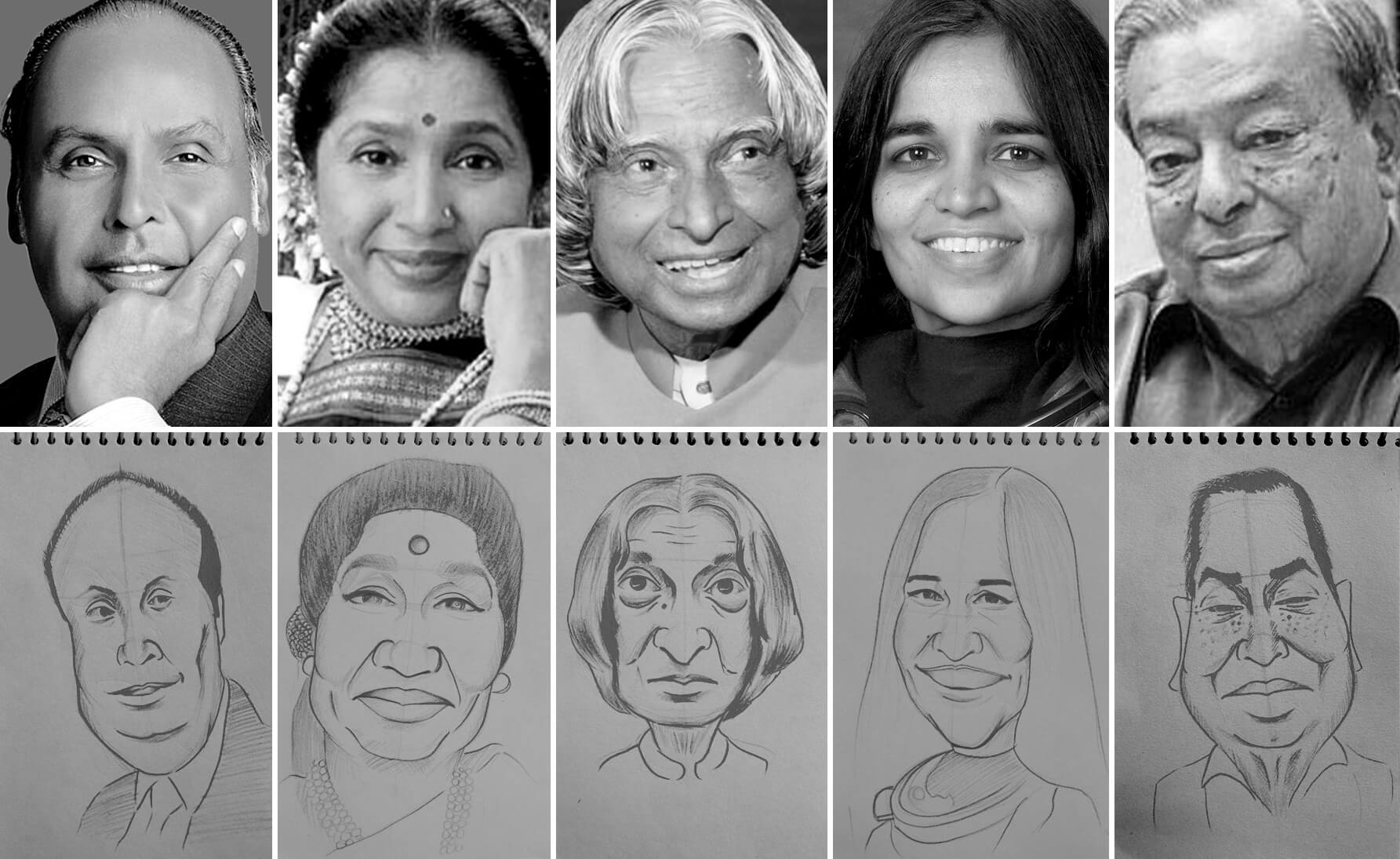 Caricature was used as a medium to connect with the imagination of the children, encouraging interest and increasing recall value. Sketches by Raunak Jangid.
Hindi was chosen as the language of communication over regional language Marathi, as this would allow the model to be reproduced in other Indian states as well.